The Best Home Inspectors in Portsmouth, NH
About Portsmouth, NH Home Inspections
The Portsmouth area has some of the oldest housing stock in New Hampshire and in the country. Many of the homes in the Strawberry Bank area and New Castle Harbor date back to the late 1700s. These homes employ older structural techniques that can need modifications to ensure structural integrity.  With such old homes, we often find very tight crawl space areas that can be difficult to access. Inspecting properties in New England for over 17 years we are used to the challenge older homes present. Our inspectors will suit up with Tyvek safety gear and crawl the space to identify significant deficiencies.
Portsmouth, NH is along the Piscataqua River and as of 2010 had a population of about 21,000 people.
With its long history and older builder style dating back to the 1700s, you need an experienced home inspector that understands the architecture.
Alpha Building Inspections has a long history in New Hampshire and can help you with your home inspection in Portsmouth, NH.
Experienced, Licensed, & Insured.
We are InterNACHI certified inspectors with an extensive background in residential property inspections for the New England Area.
Highly Rated with over 1,000+ Combined 5-Star Google Reviews
We have several business locations, Yelp reviews, Facebook reviews, and more!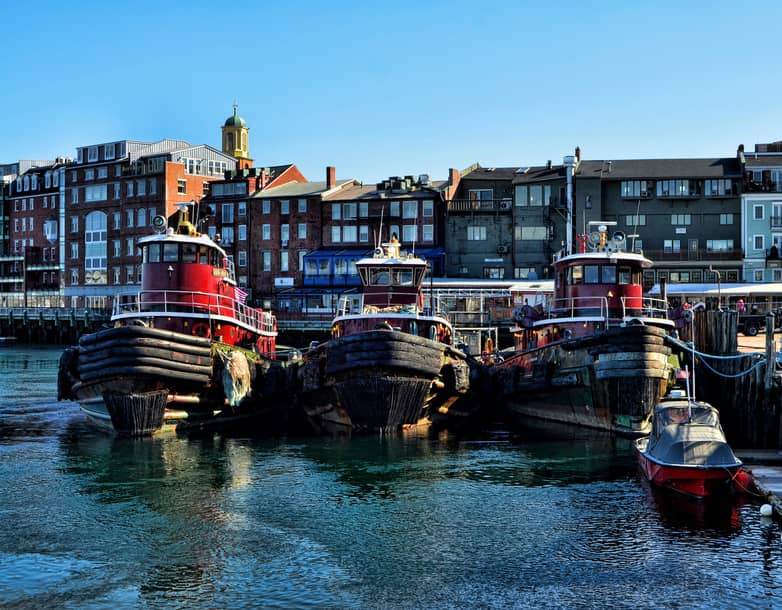 What We Inspect in Portsmouth, NH
Areas We Serve
We do not just serve Portsmouth, NH, and its surrounding areas. We also serve the following areas:
Kennebunkport, ME | Nashua, NH | Dover, NH | Manchester, NH | Derry, NH | Portsmouth, NH | Londonderry, NH | Hudson, NH | Rochester, NH | Biddeford, ME | Salem, NH | Concord, NH | York, ME | Durham, NH | Laconia, NH | Kittery, ME | Wells, ME | Saco, ME | Somersworth, NH | Berwick, ME | Merrimack, NH | Sanford, ME | Eliot, ME | Exeter, NH |
Sample Reports
Click on one of our sample reports below to view them.
Our Reviews in Portsmouth, NH
I was very pleased with the building inspection performed by Steve Mangekian of Alpha Inspections. I needed a company to perform an inspection on the commercial property we are purchasing, and Steve did a very thorough job, for a fair price. I'd recommend Alpha Inspections to anyone needing a home or commercial building inspection.

Robin D. Gelinas
I contacted Alpha for an inspection on a commercial building I was looking to buy. I was nervous about the process, Steve and Tom made me feel like I was in good hands. They pointed out the good, the bad, and the ugly. Some of the issues they noticed saved me thousands of dollars off asking price. I would recommend Alpha Building Inspections to anyone looking at residential or commercial property. Professional and educated in all facets of construction, Alpha helped my growing business take the next step.

Keegan D.
I had the opportunity to meet with Steve Mangekian recently when he inspected a commercial real estate building for me. I was immediately impressed by his professionalism and his knowledge. He spent a significant amount of time inspecting the building from top to bottom. He discussed some of his findings with me in person and had a written report in my hands within 24 hours, impressive! Thanks Steve for a great job. Well worth the fee that I paid to Alpha.

Dr David Caban