New Construction Inspection Merrimack, NH
Home Inspectors in New Hampshire & Southern Maine
About Our New Construction Inspections
You should get a new construction inspection on your newly built home. Alpha Building Inspections can help you avoid inadvertently neglecting something and to accomplish an examination beyond your expertise and outside your comfort zone. Being prepared will also save you from incurring more expensive repairs down the road.  If you're able, get an inspection before the sheetrock goes up. This way the builder can fix and repair any issues that might later be covered up by the sheetrock. You should get a final inspection before you close on the property.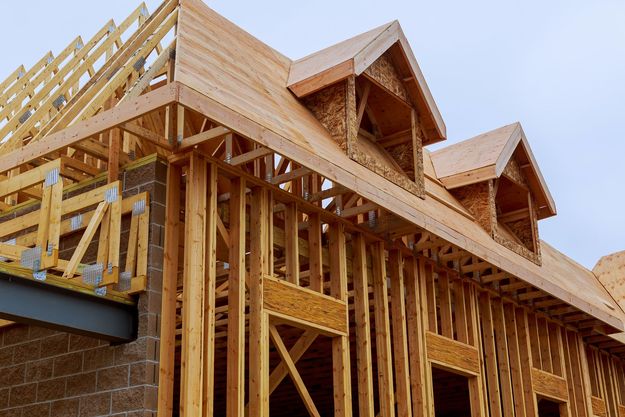 Sample Reports
Click on one of our sample reports below to view them.
Hillsborough County, NH
Strafford County, NH
Rockingham County, NH
Belknap County, NH
York County, ME
View All Service Areas
What do our customers say about us?
Ken did an amazing job. As a first time home buyer, I did not know a lot about the different machines and equipment. I really appreciate the time he spent explaining to me everything clearly. He was very patient answering all of my questions. We also got the inspection report the same day which was very quick. The report was very detailed which includes photos to help us see and understand each comment. Would definitely recommend him!

Marlon Pagsuyuin

Google Review
Highly recommend this home inspection company! They we're able to schedule us in a short amount of time. We are first time home buyers, and Ken was very helpful and answered all of our questions. He was very knowledgeable and explained everything he was doing for us which was very helpful. His report was very thorough and detailed, with pictures highlighting main items.
There was also a booklet that he gave us containing a ton of home owning info which will definitely come in handy!

Kelsey Price

Google Review
Luke was our inspector, and was very professional, insightful, and pleasant. He made my husband and I feel like we could ask any question, and always provided a strong and well thought out answer. We felt as though we were being coached through the process, instead of just watching from afar. Luke's inspector report was detailed and thorough, allowing us to have a strong idea of what the house holds for us. We had some questions a few days after the inspection and Luke was easy to get a hold of to ask the questions. Even then, he provided strong answers and was pleasant and helpful. Overall, we are very pleased to have used Alpha Building Inspections, and we would recommend their services to anyone.

Alaina Arnold

Google Review