Well Inspection Merrimack, NH
Home Inspectors in New Hampshire & Southern Maine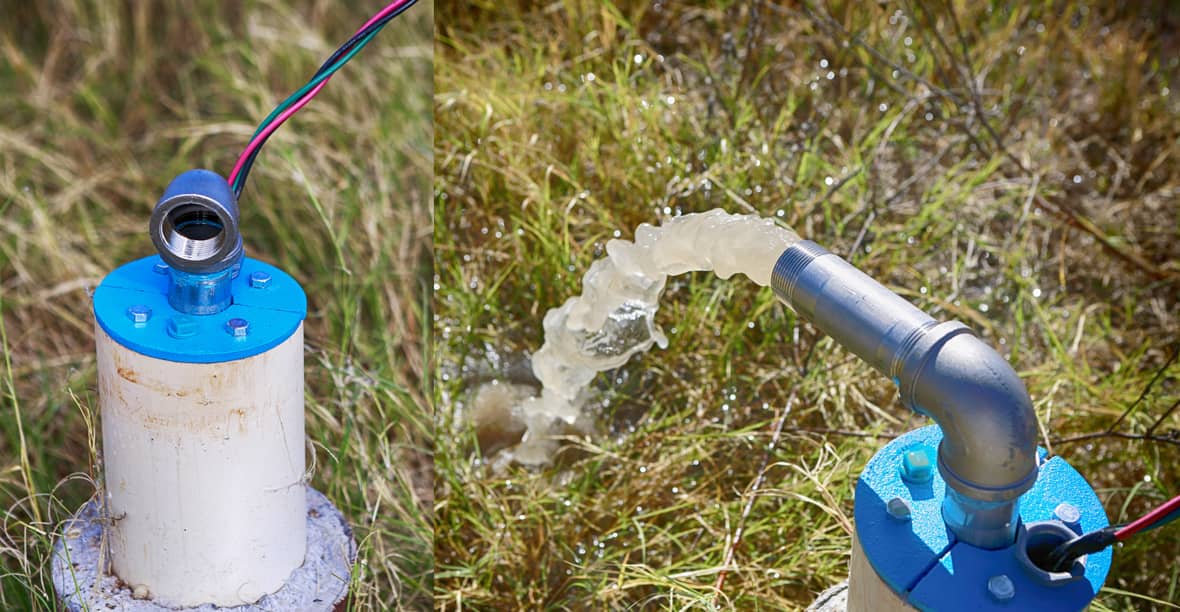 About Our Well Inspections
Water is the lifeblood of all ecosystems as it carries and provides the precious minerals, nutrients, and other various bare necessities of life. Without clean and drinkable water an ecosystem cannot survive so it is no wonder why millions of people get sick due to polluted and unsanitary water sources. We ensure that the tap in your house is giving you the cleanest water possible for you and your family to drink.  No doubt this makes the reasons for testing your water quality fairly obvious.
Contamination
If you note some contamination signs like an unusual taste, a foul odor, or strange discoloration in your tap water, its quality should be tested. Alpha Building Inspections holds experience and knowledge that allows water quality tests to be performed in a specialized manner.
High Lead Levels
The majority of people don't realize that even household water supplies can be contaminated with harmful bacteria, and in some areas, with high lead levels. Although this is unlikely to affect a healthy adult, the consequences can be dramatic for babies, children, the elderly, pregnant women, and those with weak immune systems.
Other Symptoms
Symptoms of contaminated water can range from not so serious cramps, nausea, and diarrhea to paralysis, brain and spinal cord damage and miscarriage. Our water testing service is an ideal way to ensure that the water you are drinking is not contaminated.
Sample Reports
Click on one of our sample reports below to view them.
Hillsborough County, NH
Strafford County, NH
Rockingham County, NH
Belknap County, NH
York County, ME
View All Service Areas
What do our customers say about us?
I was very pleased with the building inspection performed by Steve Mangekian of Alpha Inspections. I needed a company to perform an inspection on the commercial property we are purchasing, and Steve did a very thorough job, for a fair price. I'd recommend Alpha Inspections to anyone needing a home or commercial building inspection.

Robin D. Gelinas
I contacted Alpha for an inspection on a commercial building I was looking to buy. I was nervous about the process, Steve and Tom made me feel like I was in good hands. They pointed out the good, the bad, and the ugly. Some of the issues they noticed saved me thousands of dollars off asking price. I would recommend Alpha Building Inspections to anyone looking at residential or commercial property. Professional and educated in all facets of construction, Alpha helped my growing business take the next step.

Keegan D.
I had the opportunity to meet with Steve Mangekian recently when he inspected a commercial real estate building for me. I was immediately impressed by his professionalism and his knowledge. He spent a significant amount of time inspecting the building from top to bottom. He discussed some of his findings with me in person and had a written report in my hands within 24 hours, impressive! Thanks Steve for a great job. Well worth the fee that I paid to Alpha.

Dr David Caban