Alpha Building Inspections
Home & Commercial Inspectors Serving New Hampshire, Massachusetts, & Maine
Guaranteed Satisfaction
If you are not completely satisfied we offer a 100% money back guarantee.
Why Choose Us?
You need a highly experienced home inspector and the most thorough.
True Peace of Mind
Come walk with us through inspection and see it for yourself.
Same Day Radon
We ensure all radon air quality test results will be given to our customers on the day of inspection.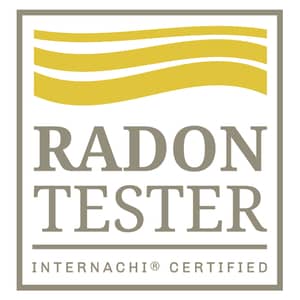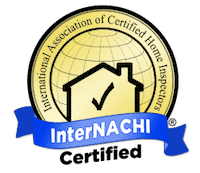 Home Inspections
A detailed inspection report that we provide takes out the guesswork and gives you clarity. From the exterior to the interior and all the components, we got you covered.
New Construction Inspections
New homes need inspections too. If you are purchasing or building a new home, you should get inspections completed as it is being built.
Well Inspection
A well inspection provides additional benefit to owners by focusing heavily on plumbing, for plumbing-related defects tend to cause more serious problems.
Commercial Inspections
Ensure your investment is a good purchase for your business. Our Commercial Building Property Inspection is in general accordance with ASTM E 2018-01.
Radon Air Testing
You can't measure the level of radon gas in your home by using a regular radon detector. A professional testing service can protect your health.
More Services Available
Warranty inspections, septic inspections, bank construction draw inspections, pest inspections, and much more.
The proof is in the numbers
Hillsborough County, NH
Strafford County, NH
Rockingham County, NH
Belknap County, NH
York County, ME
View All Service Areas
About Alpha Building Inspections
Focused on delivering excellence
Let me start off by making you a BIG Promise. If we inspect your home and you are not 100% satisfied with our inspection – you pay absolutely nothing for your Home Inspection.  I've been in the Home Inspection Business since 2004 and I've seen many fly-by-night Home inspectors come and go. I really feel sorry for the home buyers that are victimized by these unscrupulous operators.
To set Alpha apart from other companies, I confidently stand by our inspections and "put my money where my mouth is."

Alpha Building Inspections understand this is an important step in your life. This guarantee is just one more way to demonstrate my desire and commitment to meet and exceed your expectations. Also, we want to ensure you have an enjoyable real estate experience.  So at Alpha Building Inspections, we offer a simple, no weasel words Guarantee. Attend your home inspection and if for any reason you're not satisfied with the "Quality" of the home inspection service, tell the inspector before receiving your report and we'll either make it right, or you don't pay the home inspection fee!