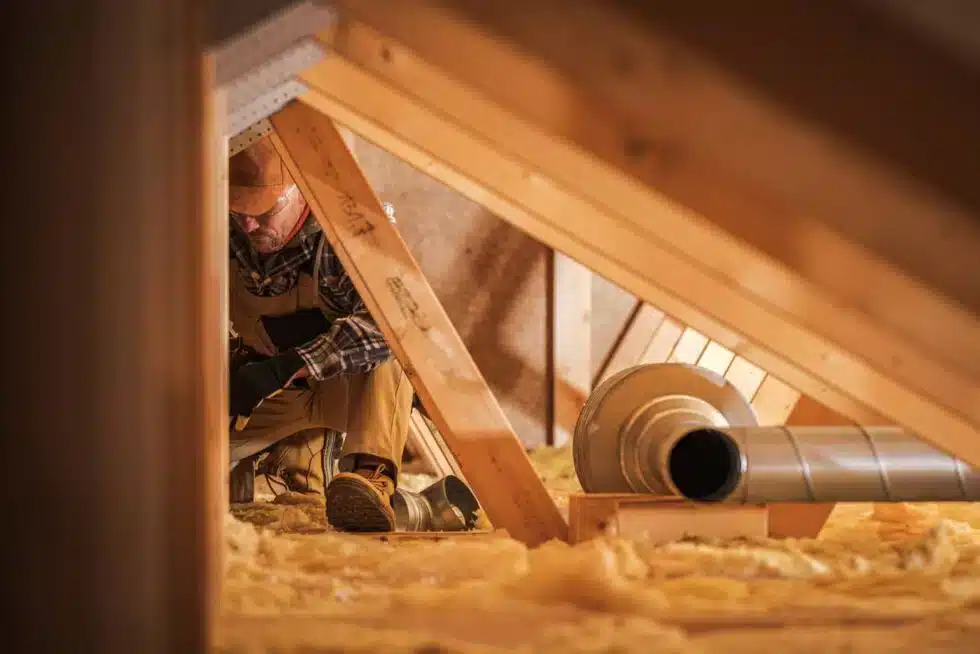 Depending on where you live, the summer can be a grueling time. Hot days can do some major damage to your home if it isn't properly maintained. One of the many areas of your home that will get very hot is your attic. Without the proper ventilation in your attic, this area of your home can become sweltering. How hot can an attic get in the summer? Your attic can heat up to 150 degrees in the summer. Explore ways to prevent this.
Let's take a look below at ways to cool the attic in the summer.
What Is An Attic?
Attics are open spaces above a garage area or in a home that can be utilized in many ways. This space is located below the roof and can be built out for storage or even into an additional room. Homeowners will often store decorations for each holiday or other extra items in the attic space.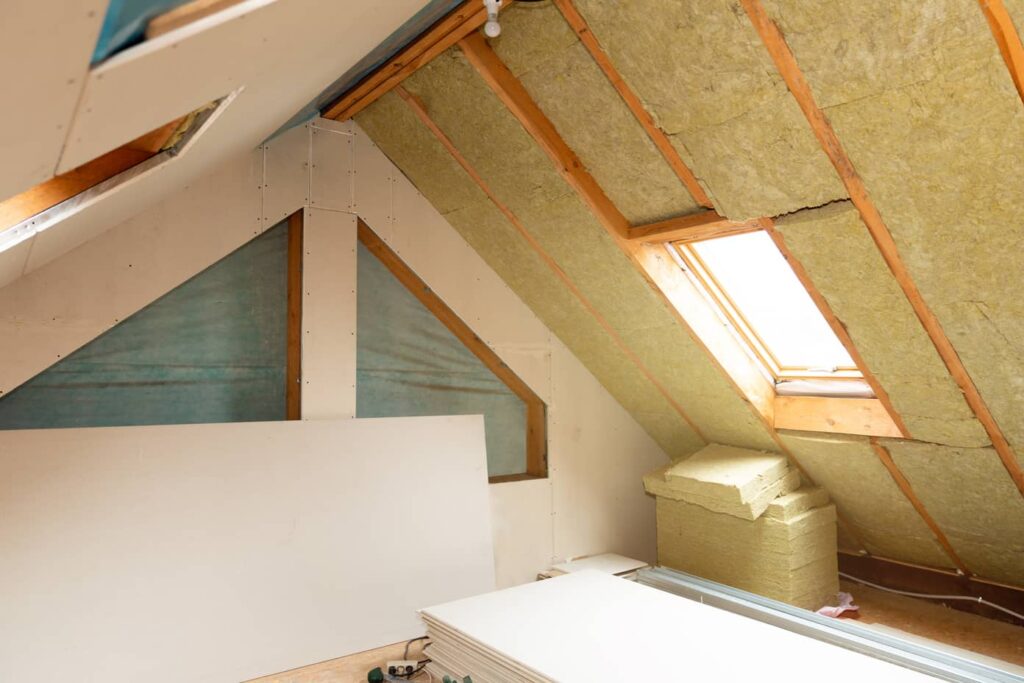 Why Does The Attic Get So Hot?
If you ever wanted to know why the attic gets so hot, there are a variety of reasons. Let's take a look below at why the attic gets so hot in the summer.
Radiant heat – This occurs when the roof traps and stores heat from the sun. Then the heat is released into the attic.
Convection – This occurs when the soffit vents allow hot air to rise and be released through the peak.
Thermodynamics – This occurs when the sheathing and shingles absorb heat and release it to the joists, insulation, boxes, and surrounding air.
How Can I Cool The Attic?
If you are looking to cool down your attic during the summer months, there are a variety or ways that you can accomplish this task. Maintaining an energy-efficient attic will save you money. Let's take a look below at the best ways to keep your attic cool in the summer months.
Passive vents – The soffit, ridge, and gable on your roof are all passive vents that allow hot air to escape the attic space.
Add insulation – Keeping your attic plush with "R" value insulation will keep your attic cooler during the summer months. Be sure to read up on the various insulation types available for your attic.
Seal all cracks and crevices – Make sure that your roof and any areas in the attic subfloor are sealed up so that heat isn't constantly entering the attic space.
Install reflective metal roofing – A reflective metal roof will keep the sun's UV rays from heating up your attic space. The metal will deflect all of the sun's rays away from the roof.
Attic ventilation fans – Consider adding more attic ventilation fans so that the hot air can be pulled out of the attic space and fresh air can replace it.
Landscaping – Install landscaping like trees and shrubs that will provide added shading to your home. Trees are great at shading your roof from the sun during certain hours of the day.
Install radiant barriers – Spraying your attic ceiling with a radiant barrier will ensure that the cooling costs are reduced by 5 to 10%.
Lightly colored shingles – Using a lightly colored shingle as your roofing material could save you up to 20% on your utility bill. The lighter the shingle the less heat is absorbed and transferred to your attic space.
Other Recommended Maintenance
Now that you know how to cool your attic during the summer months, you can read up on how to air-seal the attic. This will keep cooler air in the attic and hotter air out of the attic.
Next, you might want to determine the best way to utilize your attic storage space if you have a truss roof. Typically, a truss roof gives you more space to work with. Having some ideas on how to maximize this space is key.
Lastly, as you look to add insulation in your attic space to keep it cooler, be sure to read up on how much is too much. You will not want to add too much insulation to your attic space.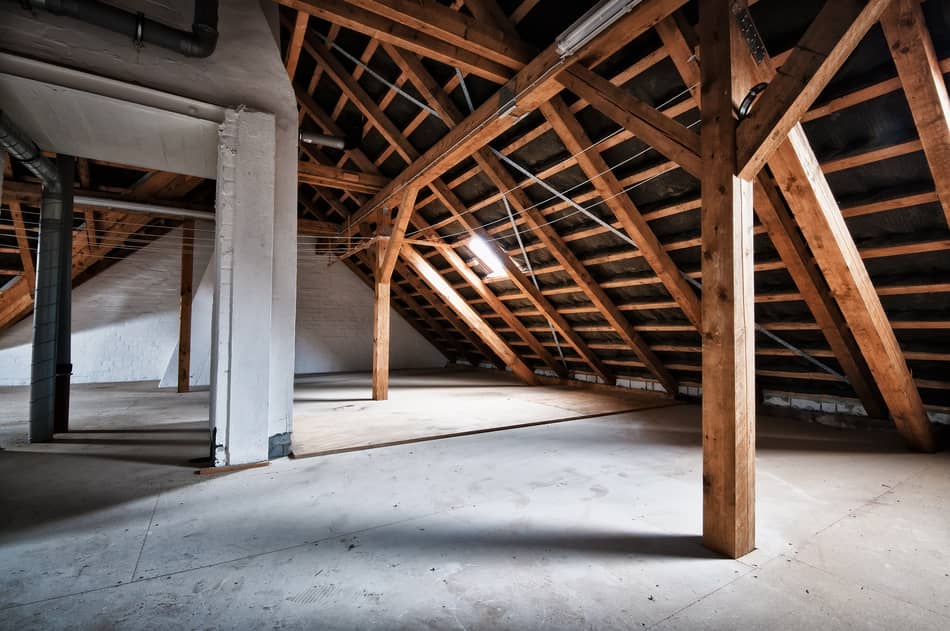 When Do I Call A Professional?
Having issues with a sweltering attic space can be problematic for any homeowner. While you are storing items in the attic, you do not want those items to become damaged. Installing some type of ventilation and ways to keep the attic cooler is a necessity. Call on your local home inspection team to find areas that you can fix to save money on your electric bill. Also, they can recommend a reputable professional to complete any upgrades or repairs to your attic space.
Conclusion
Homeowners love the attic space as a place to store decorations and other items. However, keeping the attic space cool is necessary to ensure that a fire isn't started and your items do not become damaged. Call Alpha Building Inspections and they can help recommend a reputable licensed contractor in Merrimack, NH, and surrounding areas to assist with cooling your attic space.