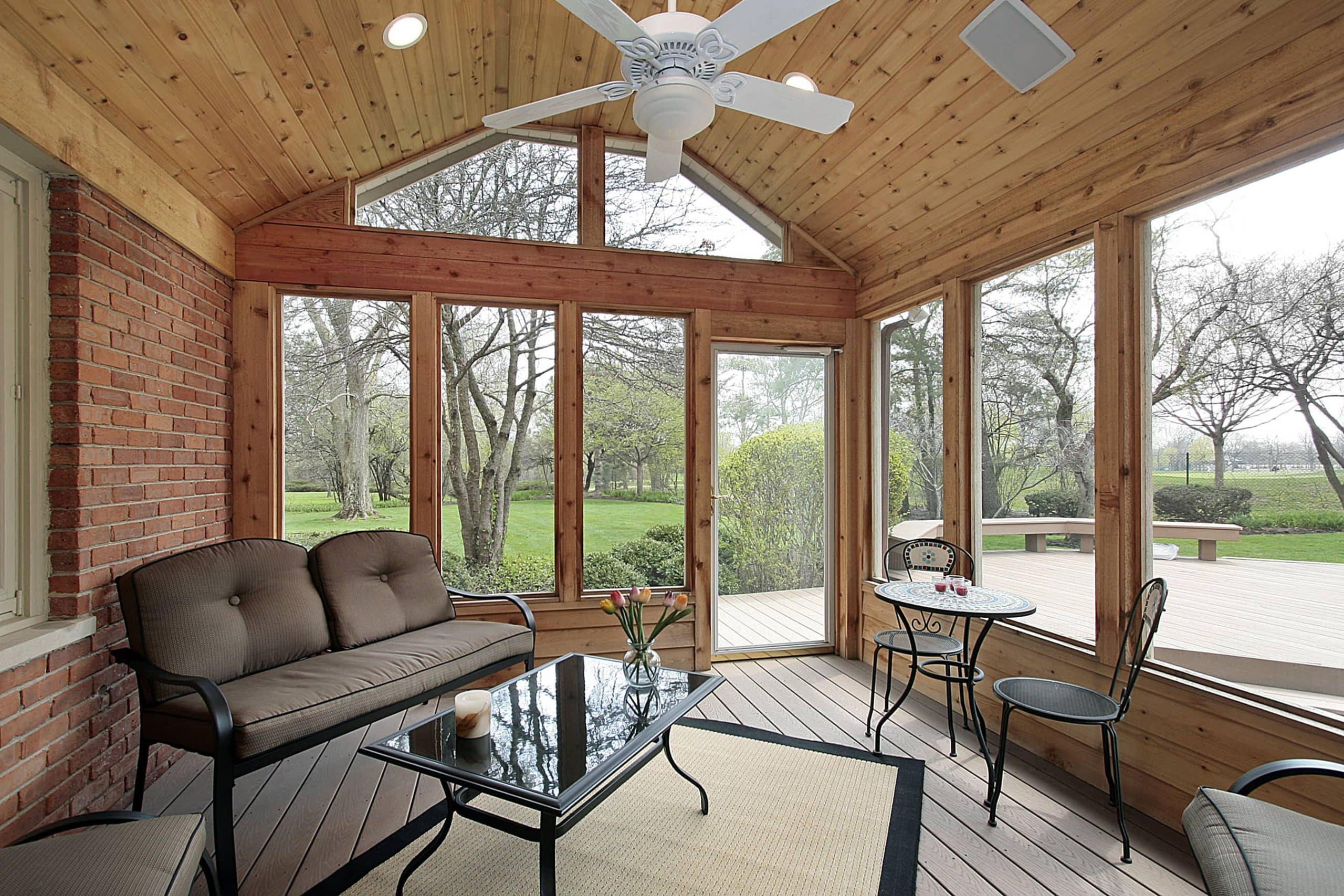 The winter months are coming and you really enjoy your mornings with coffee on the porch. As the mornings get colder you start to wonder if you are going to be forced indoors soon and left without the enjoyment of your screened-in porch. Believe it or not, a screened-in porch can be utilized year-round. It can be a place of serenity and peace for many people. How to winterize a screened-in porch? Enclosing with windows or plastic coverings depends on your budget so select the materials wisely.
Let's take a look below at the options available and what might fit your needs best.
What Are My Options
There are a couple of options for you to use while winterizing your screened-in porch. All of these options are effective but vary based on your budget. Spending more upfront might be the most sensible idea as it could increase your home value. Here are the most recommended options.
Heavy-duty Vinyl curtains-this option provides a way to keep the wind and leaves out all while letting the sun in. It is a cheaper way to do it, however, it will not keep the cold out. This option does not allow you to seal up the porch.
Sheeting-great option for keeping wind, debris, and cold air out. Simply cut the sheeting to fit the window size. Use velcro strips to attach the sheeting to the window frame. This keeps you from damaging the window frame.
Paneling-installing vinyl or acrylic paneling is the most effective, but time consuming way to convert your porch. Bonus is that your porch instantly becomes an option to enjoy for all seasons. Reusable and storm friendly.
Transform-converting your screened porch to full windows with screening on the inside is also a great option. This essentially makes your screened porch into a sun room. However, you can open the windows on the nice days and keep them sealed tight on the really cold days. You still get to enjoy the surroundings while on your porch.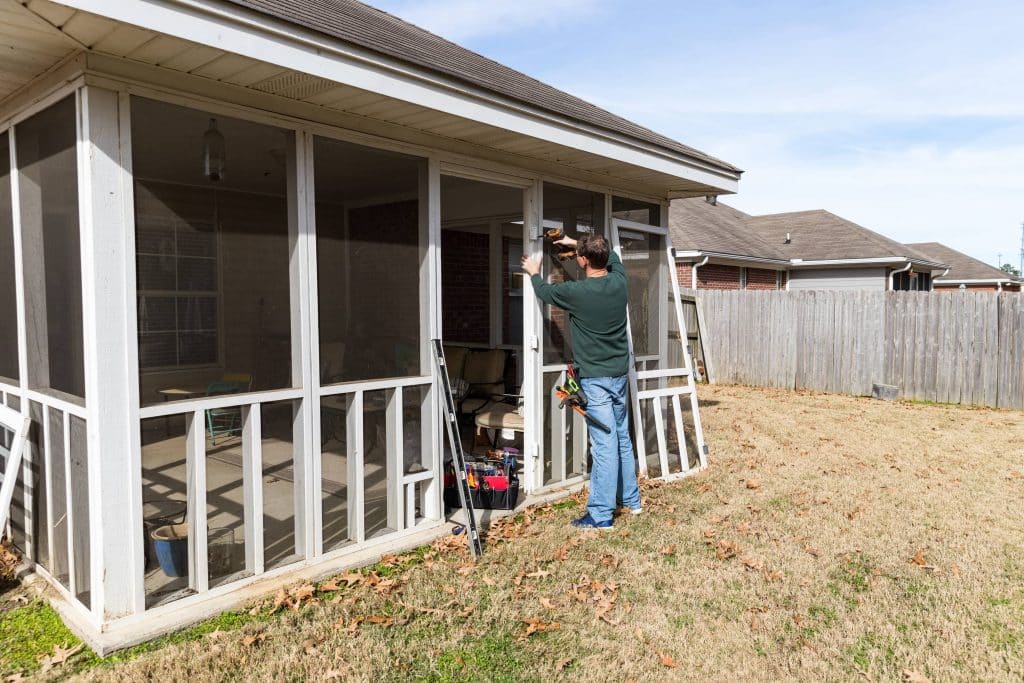 How Do I Do It
Creating a warm environment for you to enjoy your screened-in porch in the winter months takes some necessary prep work. After you have selected your enclosure options with regards to covering up your screens, you should complete the next steps.
Weather Proof-making sure that all seals around the windows and doors are up to date is hugely important. Just because you install a screen covering does not mean that you are all done with the project. Cold air can still get in if the seals are not good.
Remove warm weather items-just because the porch is winterized does not mean that items on the porch can't be damaged. Remove wooden furniture and seat cushions so that they don't get damaged. If you have cast iron furniture, it holds up better in the elements.
Clean the porch-prior to the winter months settling in make sure that you have cleaned the porch. Removing all mildew and mold from the porch is key. Once the cold air sets in, you don't want to be out scrubbing the porch to remove the mold and mildew. So, get a jump start on the project before hand. Also, clean the screens properly and make sure the flooring is sparkling and clean.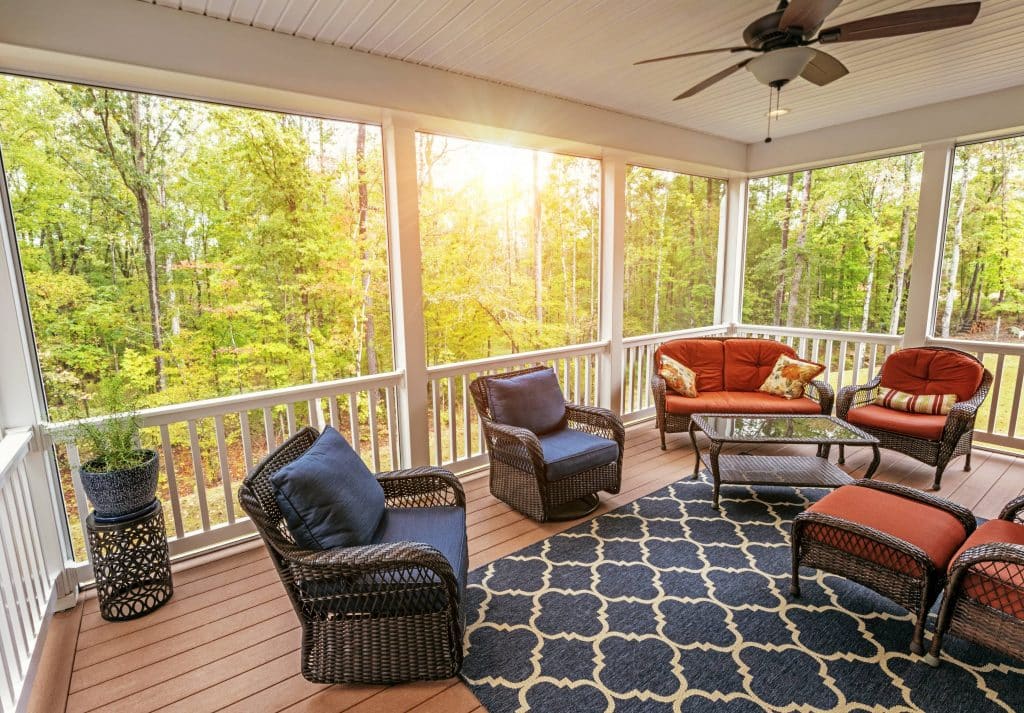 How Much Does It Cost
Believe it or not, winterizing a screened-in porch can be relatively inexpensive. The costs all vary based on how you choose to winterize the porch. At the very least, you are looking at $5 to $8 per square foot for materials and an additional $2 for labor costs. That is for the most basic method. If you want something more involved the national average is $2,000 to $2,800 depending on what you choose.
Other Recommended Maintenance
While you are looking into ways to winterize your screened-in porch, you might want to consider various ways to maintain your fireplace as well. It is important to get a jump on the cleaning and maintenance of your fireplace before the winter months come. If you aren't able to enjoy your screened-in porch, you are likely going to need to enjoy your fireplace.
Since you are on the topic of winterizing your screened-in porch, you should also read up on how to ensure your pipes don't freeze. In the event that your pipes freeze, knowing the proper way to thaw your pipes is vital to saving money. Hopefully, you do not have to experience this as the winter goes, but it is best to prepare and be knowledgeable on the solutions.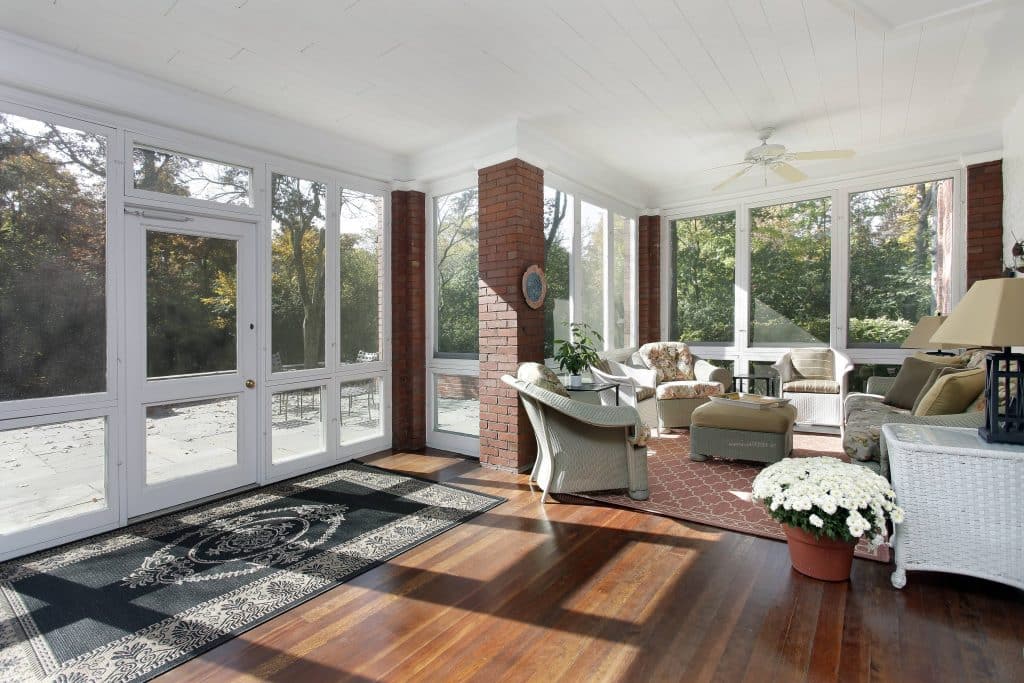 When Should I Call A Professional
Calling on a professional is a great idea. You likely do not have the tools and time to complete a project like winterizing your screened in porch. Ensuring that it is done safely and correctly is most important. Although it might seem like you can complete the project on your own. It is highly recommended that you reach out to your local professionally licensed contractor for assistance in making sure this project is up to building code.
Conclusion
Calling on a professionally licensed contractor is a great idea here. You should also call on your local home inspection team. Both professionals can ensure that your project is safe and done on a budget. Having a project completed like this can be costly, depending on the materials that you choose. A home inspection company can ensure that the project you choose fits the structure of your porch. Alpha building inspectors can check the screened in porch when conducting a home inspection in Merrimack, New Hampshire, and surrounding areas.