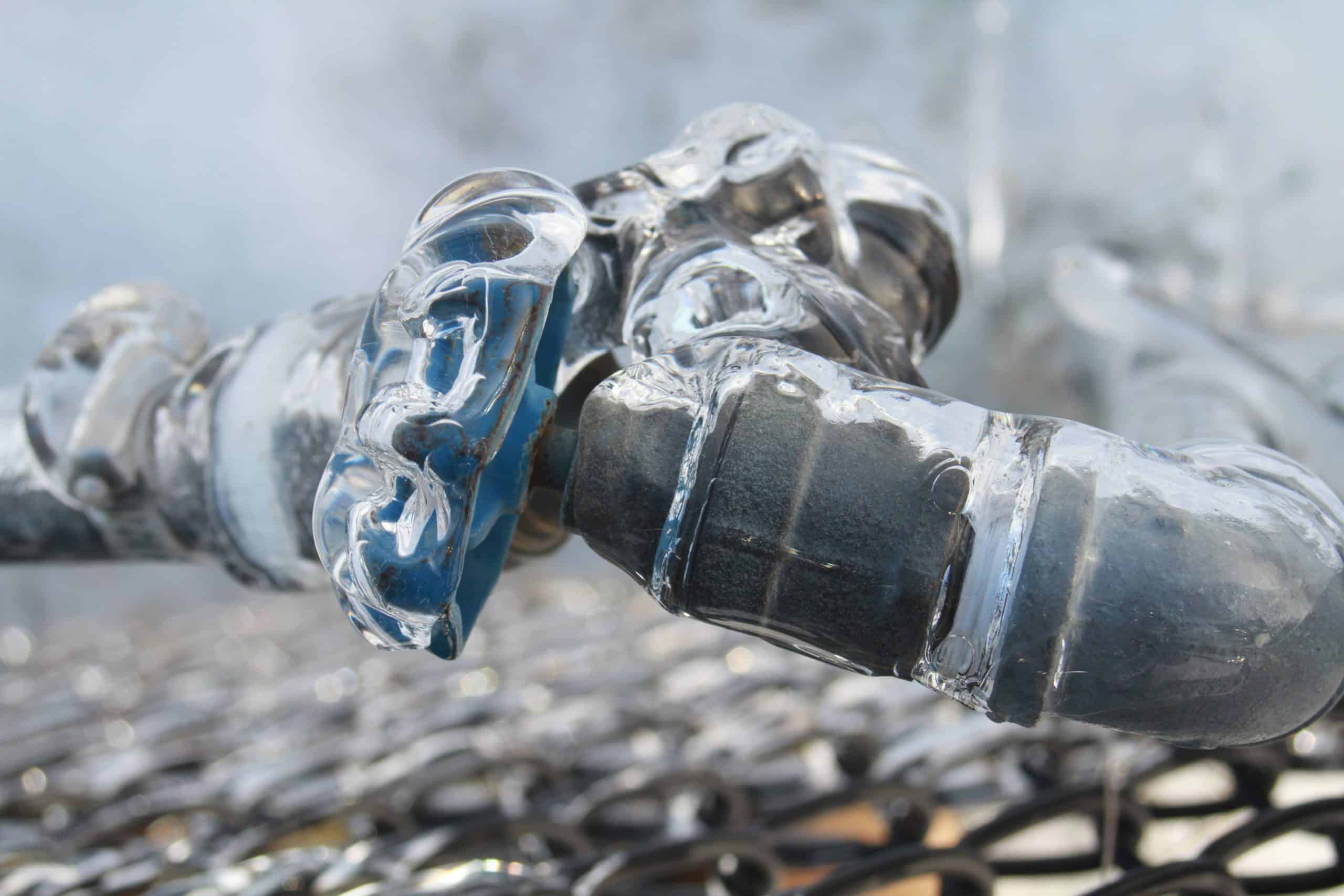 Imagine waking up in the morning after a hard freeze from the night before, and you get to the bathroom to brush your teeth and the water does not come out of the faucet. The faucet is too cold to the bare touch! This is the scenario that you were not looking forward to, frozen pipes!
Do you think that if you wait long enough the frozen pipes will thaw on their own? If not, then what is your option? Regardless, of the number of times that you have dealt with frozen pipes, it is never easy to thaw them. Although frozen pipes can thaw on their own over time, it lends itself to a possible pipe bursting, due to pressure build-up.
Let's take a look at some solutions and what's involved.
How You Know if The Pipes Are Frozen
There are a variety of reasons that allow you to know if the pipes are frozen. It is important to notice the little things when it comes to pipes in and around your home. Explore this list of what to look for.
Smelly water-freezing exterior sewer line will emanate a sewage smell from your faucets.
Gurgling sounds-hearing a banging or gurgling sound is an indication that you have ice traveling through your pipes.
Bulging pipes-water expands when it freezes, so a pressure build-up and bulge can become noticeable.
Condensation and cracks-small surface cracks and condensation layer over the pipe is also an indicator of a frozen pipe.
Limited water-lack or water flowing from your faucet is a clear indicator that you have a frozen pipe somewhere.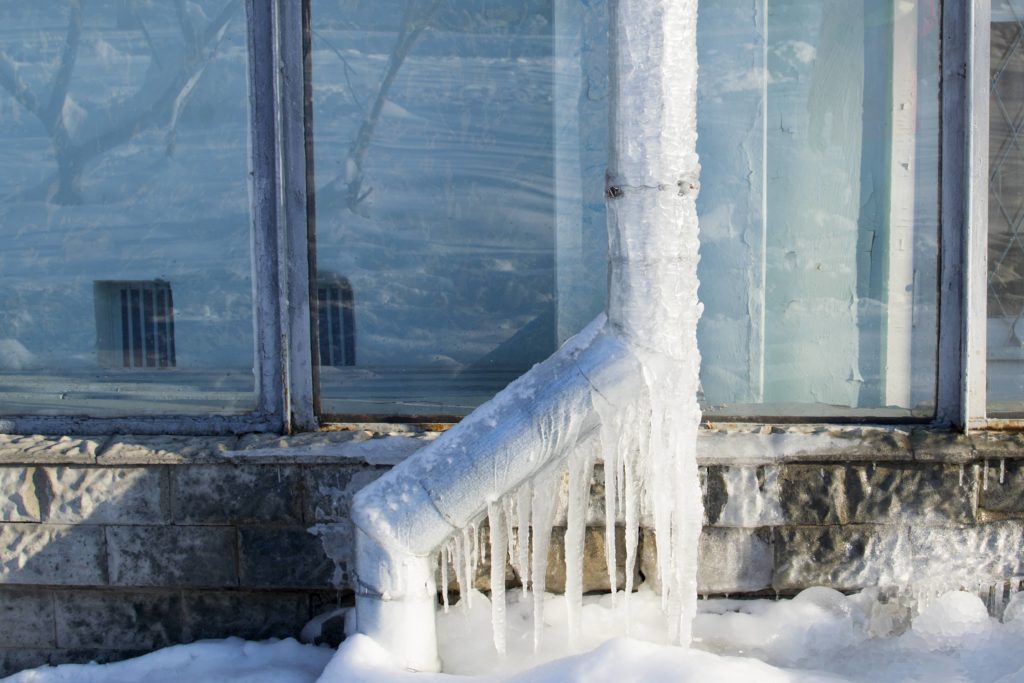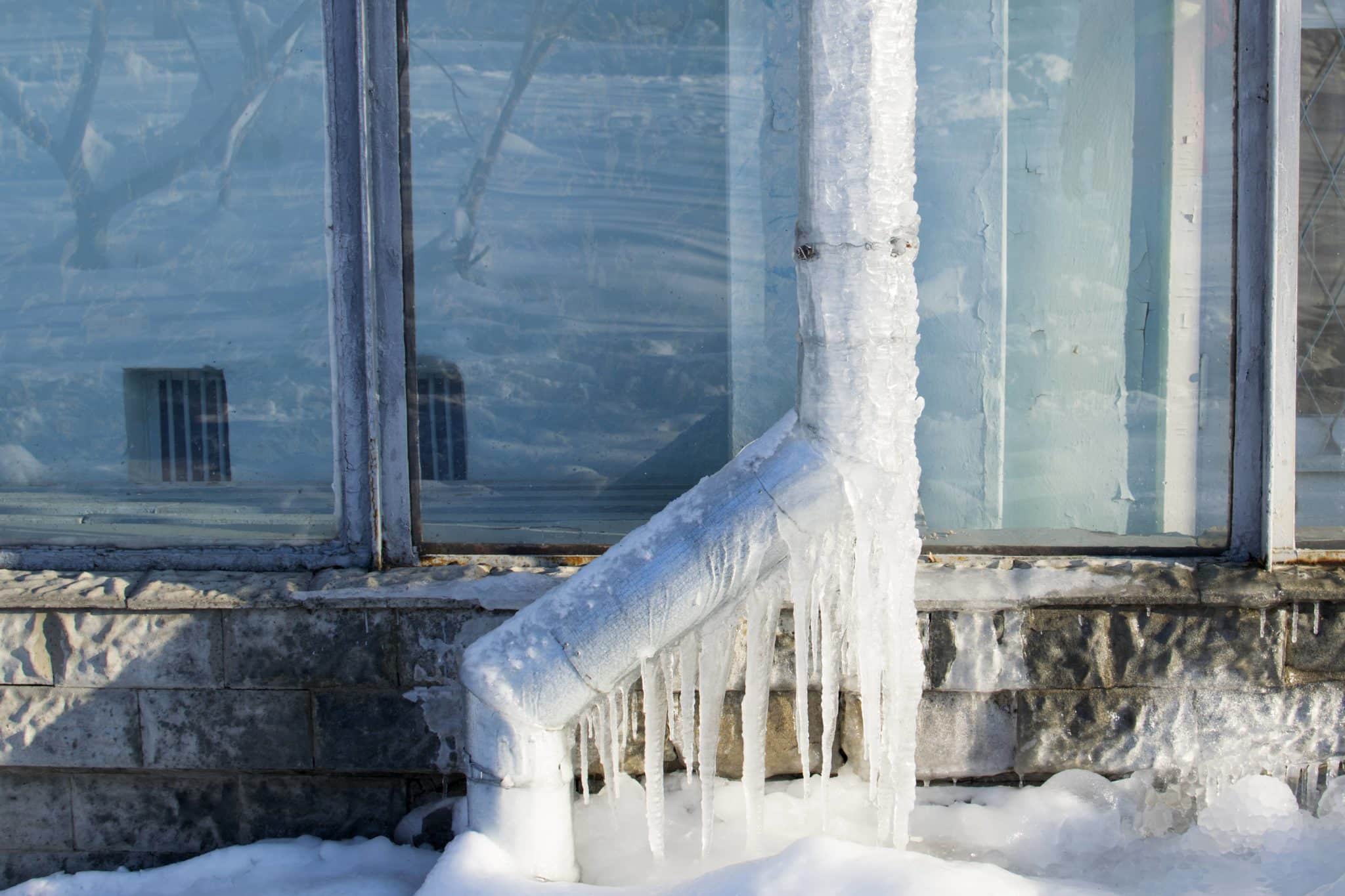 The Best Way To Unfreeze Pipes
The best way to unfreeze or thaw a frozen pipe is to call the experts. On the other hand, if you want to try it yourself, follow these simple steps for thawing the pipes.
Locate the frozen pipe and check for faucets that do not produce water
Check under the sink to see if a section is bulging from a backup or has frost on the outside of the pipe.
Open the faucet so any water that thawed can drain from the pipe.
Start thawing towards the faucet
Choose a heat source like a hairdryer or electric blanket to start heating the pipe closest to the faucet. The heat exchange will begin the thawing process and reduce the pressure build-up in the line.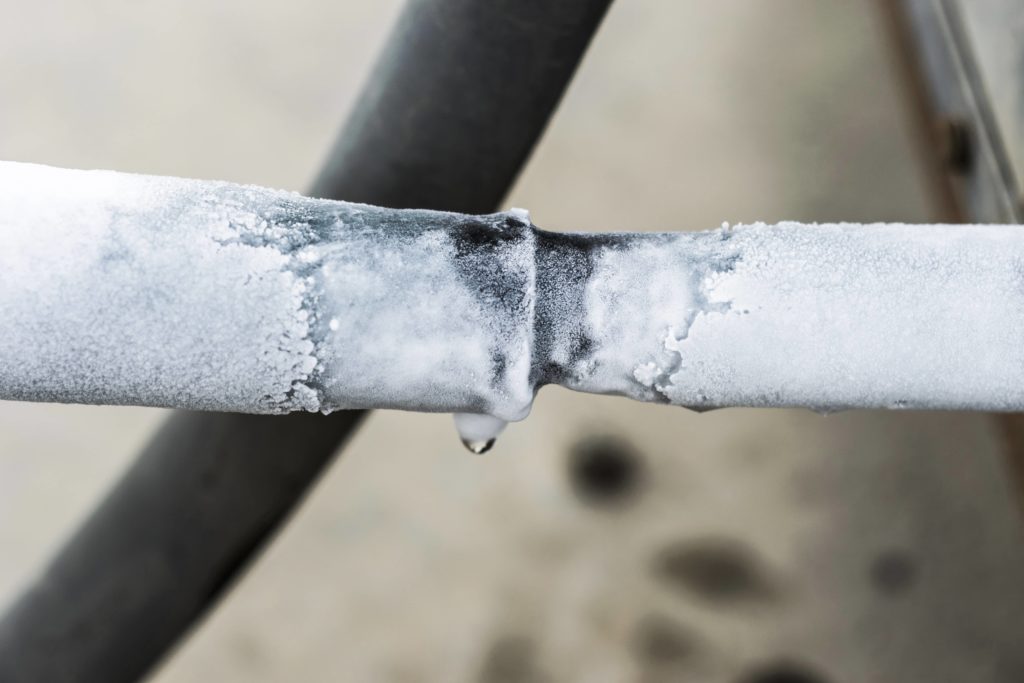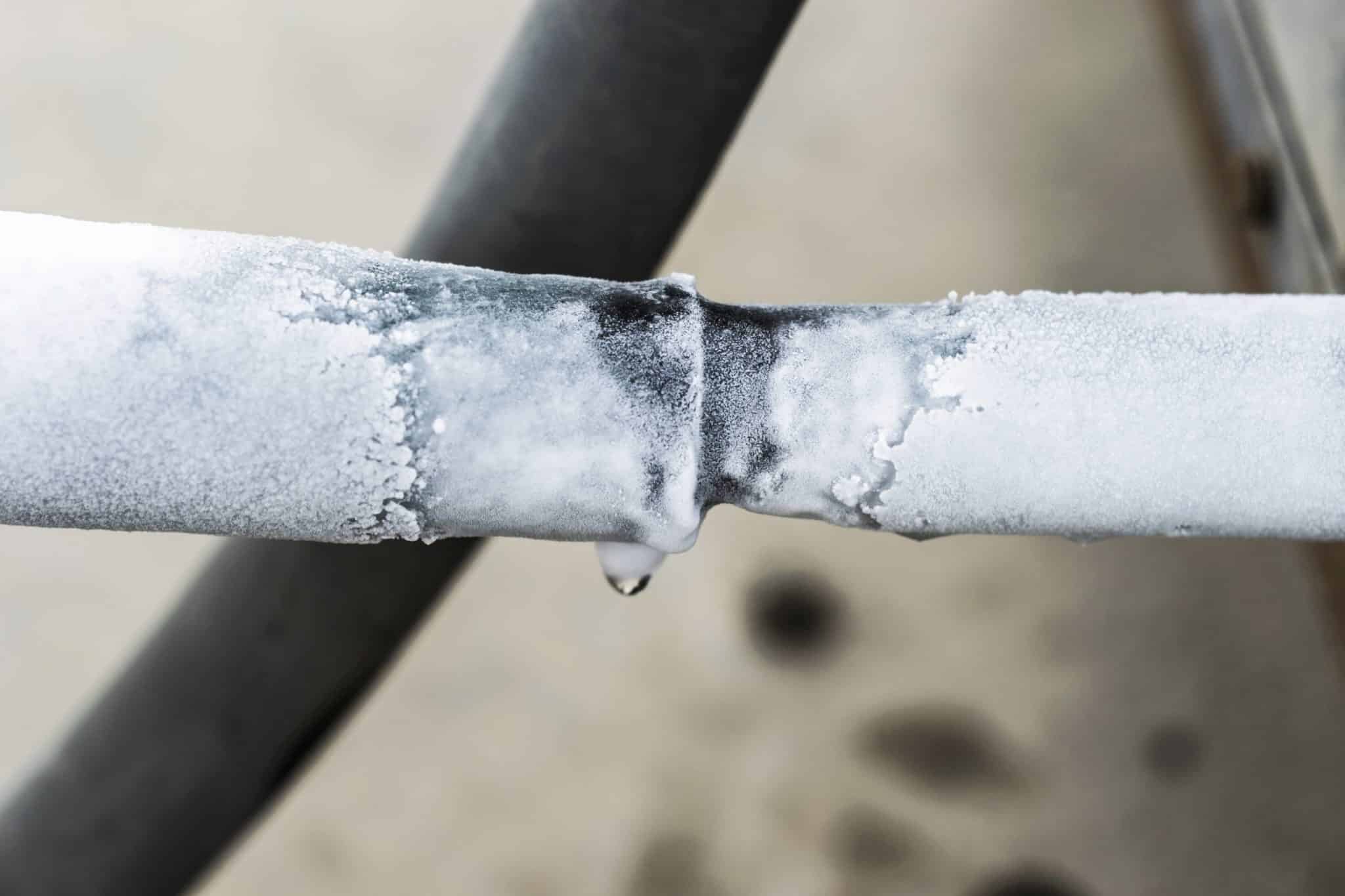 Preventing a Pipe From Freezing
There is no exact way to prevent your pipes from freezing, however, there are ways to reduce the chances of them freezing. Let's take a look at a list of how to prevent your pipes from freezing in the winter months.
Turn Up Your Thermostat
Let the Faucets Drip
Circulate Warm Air
Disconnect Drain Hoses
Ensure Proper Insulation
Ensure Plumbing Installation Is Up To Code
By completing these items in your preventative maintenance, you will ensure that the pipes stay unfrozen and will allow you to wake up feeling good about having water in your home.
What If the Pipe Bursts
If a pipe bursts in your home it is best to first shut down the main water line outside of the home. After you have shut down the main water source, shut off the individual lines for each piece of plumbing. Those shut-offs are located under the sinks for each line. Lastly, this will save you from major damage in your home and allow you an opportunity to assess the damages.
Not sure where the water leak is? Buy a moisture meter or hire a professional to use a thermography scanner to find the water leak inside the wall.
How Much Do Pipe Repairs Typically Cost
You will be excited to know that the average cost to unfreeze your pipes is around $200. Considering that the average cost to replace a burst pipe is $400-$1,500. That is a drastic difference between replacing a burst pipe and simply unfreezing your pipes. If you can conduct the recommended preventative maintenance and safely start the thawing process, you will save a lot of money on repairs.
Let's take a look at the video, to see the best way to safely thaw your frozen pipes.
Other Recommended Maintenance
When it comes to water and pipes, there are a lot of areas to consider for preventative maintenance. It is always good to ensure all drains are not clogging before a potential freeze as well. Checking your garbage disposal to unclog it before a winter storm moves in is a great idea.
While you are at the garbage disposal, it's a great idea to also check the dishwasher drain. Ensuring that the dishwasher drain is free and clear of any clogs is also a great check prior to a winter storm.
At the end of the fall season, adding an outdoor faucet cover to the spigots is a good idea. They will keep the air and heat from escaping the home. Also, if you are lucky enough to escape the cold months and head to the south, you may need to de-winterize your home when you return.
When Should I Hire A Professional
The moment that you realize your pipes might be frozen, you should call a licensed plumbing professional. It is never a good idea to troubleshoot the entire process of figuring out what pipes may or may not be frozen. Leave it to the professionals, so that they can provide you with a proper estimate on the cost of repairs.
Conclusion
Taking the necessary recommended preventative maintenance steps will allow you to substantially reduce the possibility of freezing pipes. Following the basic steps listed will allow you to stress less and sleep better at night when a freezing night is expected. Alpha building inspectors can check the water lines in the home to ensure they are not frozen or damaged when conducting a home inspection in Merrimack, New Hampshire, and surrounding areas.