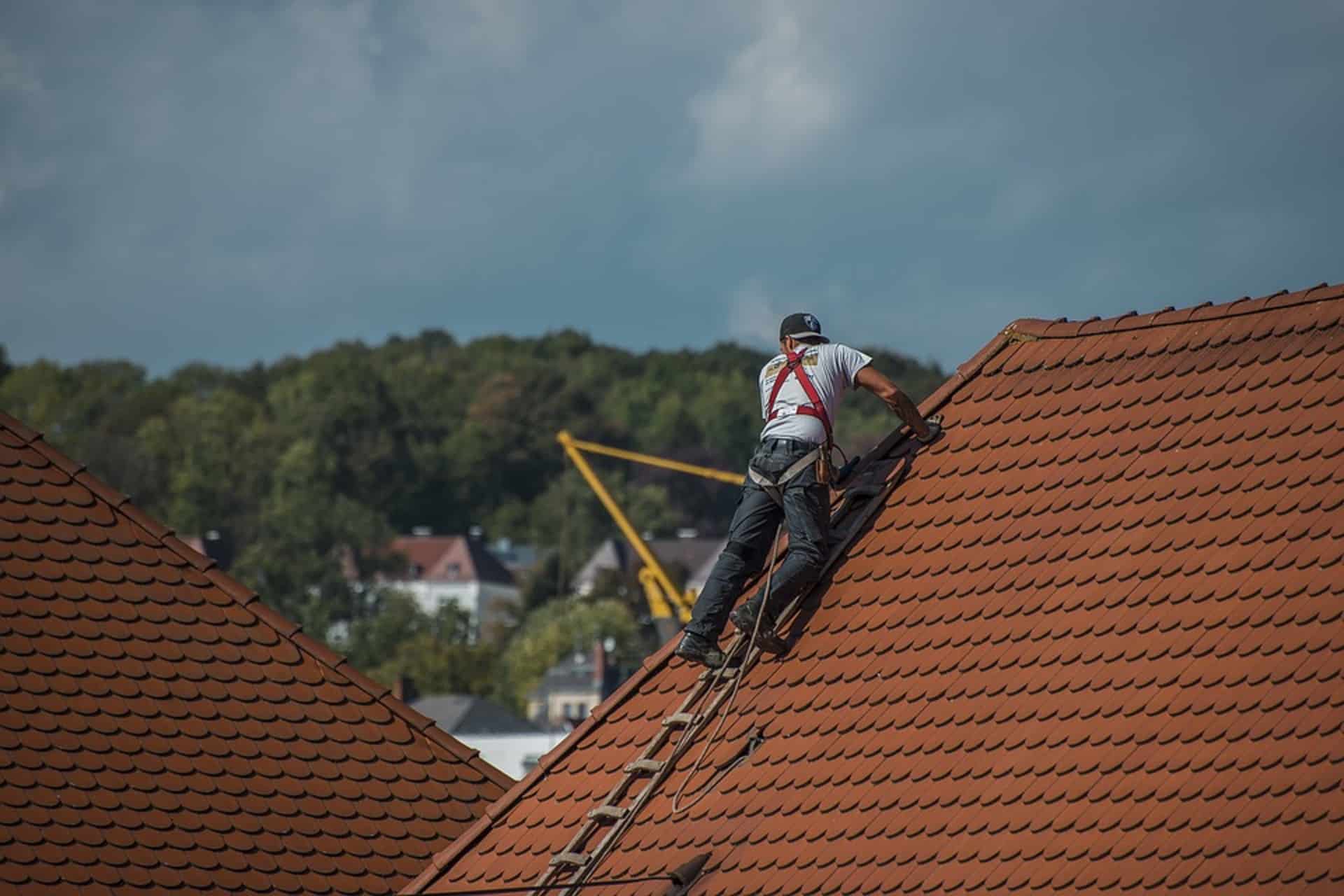 The purchase of a commercial property is a big expense, and you want to make sure that everything will function properly and safely for your employees and customers. Indeed, the kind of capital expenditure that a commercial property acquisition entails demands that you get the most out of your investment.
Of course, the best "bang for your buck" with regard to ensuring that the commercial property you are looking to purchase is worth the list price, is to get a commercial building inspection. And that means not just having someone take a cursory look around. It means getting a professional, experienced commercial building inspector to put your potential business property through its paces.
In this article, we are going to focus on the things related to commercial property inspection in Boston and the surrounding region for an inspection of a commercial building's roof. If, after reading this article, you have more questions about commercial building inspections for your own circumstances, then we invite you to contact us at Alpha Building Inspections. We have the experience to put you at ease about the commercial property inspection process in Boston, and answer all of your questions. Call us at 603-816-1014 or request a quote anytime by contacting us online.
Some Commercial Building Inspection Basics
Below is a discussion of the items a commercial building inspector would focus on when analyzing the building's physical condition and structure. As you would expect, if the inspector comes across any strange or hard-to-explain issues that raise a concern, then that would prompt further inspection.
Note that the list of items below that an inspector checks is not by any means complete. Yet, it would be difficult to give a commercial property a satisfactory grade unless the items listed below are covered by the inspector.
"Up on the Roof" – Things Inspectors Look for on a Commercial Property's Roof
1. Rubbish, Debris, or Evidence of Remodeling. The first thing to look for when on the roof is the existence of any garbage or debris on the roof. You never want something on the roof that could cause damage over time, or even indicate signs of squirrels, rats, or some other intruders that might eventually want to bite through important wires and cables. Also, evidence of remodeling will trigger some investigation on whether the current owner tried to do a little unpermitted work.
2. "Ponding." The existence of ponding or still water on a roof could lead to, or may have already caused, leaks and water issues inside the building.
3. Blisters on the Membrane. The constitution of the roof's membrane is important to ensure that the building is appropriately protected. Any blisters or problems with the membrane are worthy of note, to avoid problems down the road.
4. Bare Spots in the Covering. If the roof's covering has bare spots then the building is susceptible to the elements and could spell a re-roofing cost to the owner. It is always good to know whether such a repair is necessary before you buy.
5. Ultraviolet Damage. The sun can really do some damage on a roof's surface. In particular, ultraviolet light could exacerbate problems on a roof that already has bare spots or blisters.
6. Lights, Ductwork, Antennae. Many commercial properties have the ductwork, and virtually all have antennae, on the roof. The inspector will look carefully at those parts of the roof, particularly given that few rarely will check the roof on a regular basis.
7. HVAC System. It is a smart use of space to have a commercial building's heating, ventilation, and air-conditioning (HVAC) system primarily on the roof. That said, it means that the HVAC system takes the brunt of nature's elements, including hot sun, freezing snow, and lots of rain. Accordingly, an inspection of the HVAC system is vital during a commercial building inspection.
8. Need a Safety Rail? Because some work, at least on infrequent occasions, needs to be done on the roof of a commercial building, it is important to have safety rails. Accordingly, a commercial building inspector will see if safety rails exist on the roof. And if they do, the inspector will check their strength and integrity. A safety rail is not helpful unless it is secure and has not been compromised by the elements.
Commericial Property Inspection in Boston for You – Alpha Building Inspections
At Alpha Building Inspections, we understand how important it is that you get the most out of the purchase of your home or commercial property. We also know that you need to know everything about your property before buying. That is where our expertise comes into play. We can make sure that buildings are up to code.
Once an Alpha inspection is concluded, you will receive an accurate, easy-to-read, professional inspection report that outlines our findings and recommendations. With our reports, we include digital photographs to document property deficiencies, when necessary.
We are locally owned and operated. As a locally-owned and operated company, we have a direct stake in making the community grow and prosper. Also, we are supported by a well-respected international company. Indeed, Alpha Building Inspections, founded in 1987, is one of the oldest companies in the industry.
Our reputation is built on standards of honesty, integrity and professionalism. Our inspectors are required to attend two weeks of training prior to beginning their business. Continuing education is offered during an annual meeting each November and monthly technical bulletins are offered to keep inspectors up-to-date on the most recent inspection news. Training covers all necessary technical topics, including:
Plumbing

Electrical systems

HVAC systems

Roofing

Insulation

Foundations

Siding and other exterior components

Ventilation

Decks
We hold ourselves to the highest standards. Our inspections meet industry-accepted standards of practice. These standards are taught during the Alpha Building Inspections initial training course and are updated as needed. Please feel free to ask for more details about our standards of practice.
We are fully insured. We carry Errors and Omissions (E&O) and general liability insurance. Finally, we are experienced. Initial training and continued education provided by the corporate office give us opportunities to learn and grow. Our backgrounds and drive to provide the most thorough commercial property inspection in Boston in the industry mean that we're constantly gaining new knowledge for use on the next inspection.
To learn more about home and commercial inspectors in Boston and the surrounding area, please contact us at 603-816-1014 or request a quote anytime by contacting us online. Contact us today.