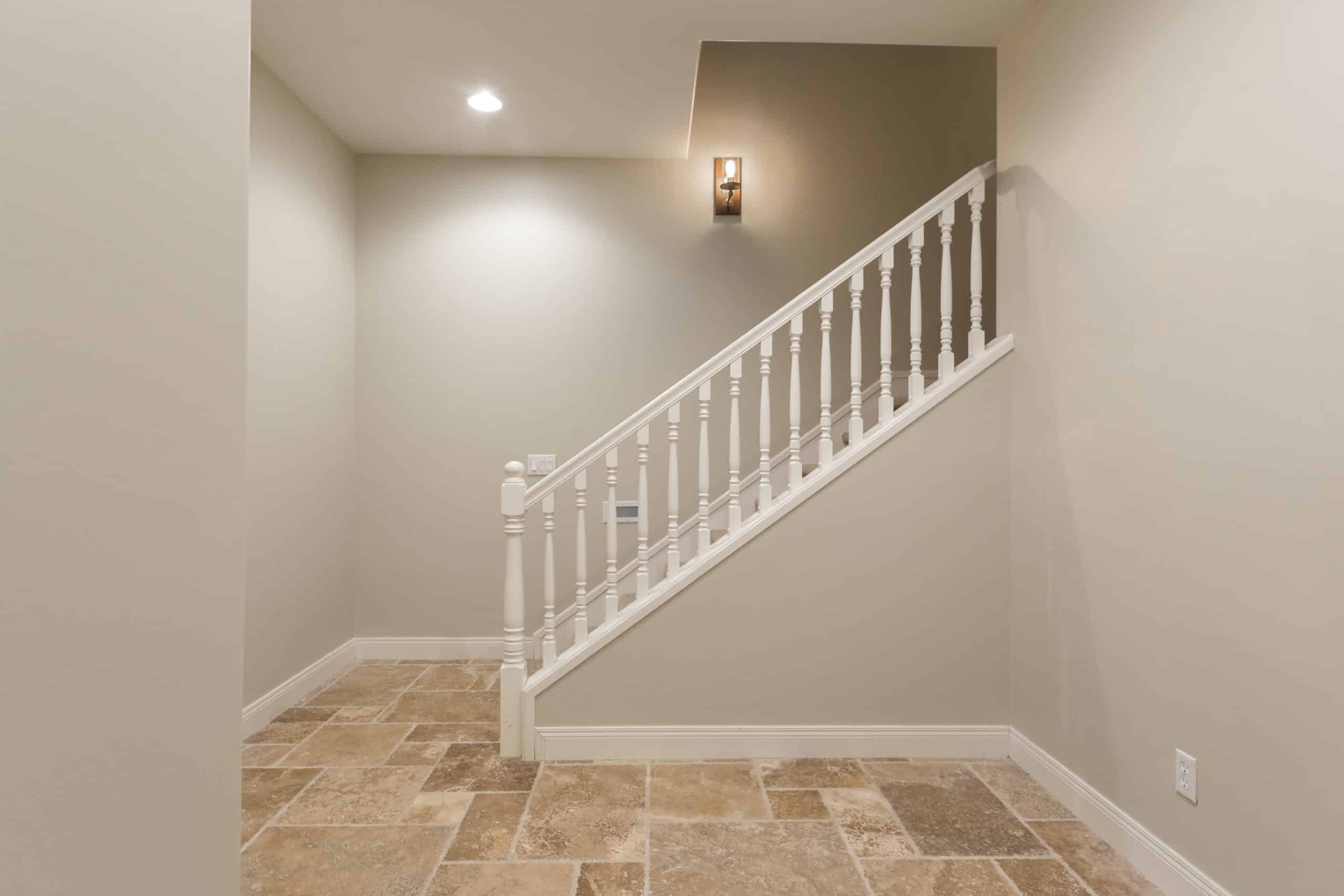 When searching for a home, some people have a basement as one of their must-haves. Fortunately, in most states, a basement is in a majority of the homes. However, a buyer then needs to decide if he/she would like an "unfinished" or "finished" basement.
What is considered a finished basement? Well, it has a completed level, and HVAC system, electricity, finished floors, an accessible entrance or stairway, level ceilings, and finished walls. If it is a bedroom, it has a closet and a window.
Let's take a look more in-depth at why this matters, what makes a basement unfinished or finished, what to consider when adding a finished basement and the downside of adding one, and when it is worth it to add one.
Why does this matter?
If the basement in your home is considered a finished basement, it can add to the square footage of the home and increase property value. If the area you live in doesn't count the square footage of a finished basement, then it can still appraise higher because it can be called a "finished basement."
An appraiser will look at the access to the outside, the number of windows, and the quality of work. Homeowners like these areas for in-law suites, wine cellars, game rooms, etc. It also matters because some homeowners are trying to decide between adding the finished basement or an addition to the upper level.
An addition to the upper level will add more to the home value, however, it will also be more expensive. Weighing the pros and cons of each is important and deciding which one fits your family the best is most important.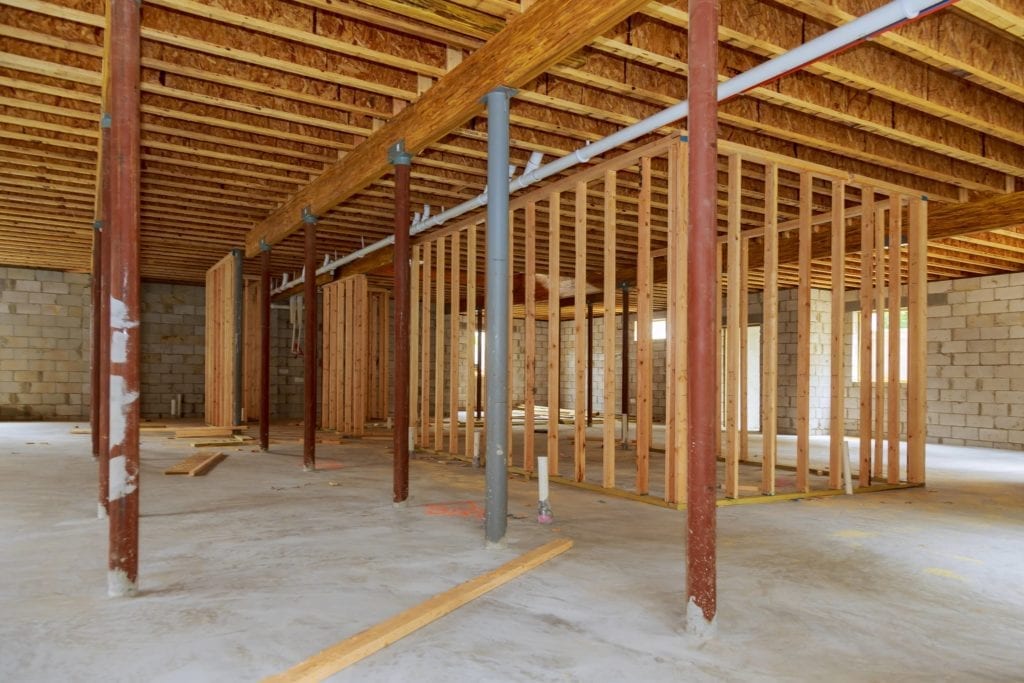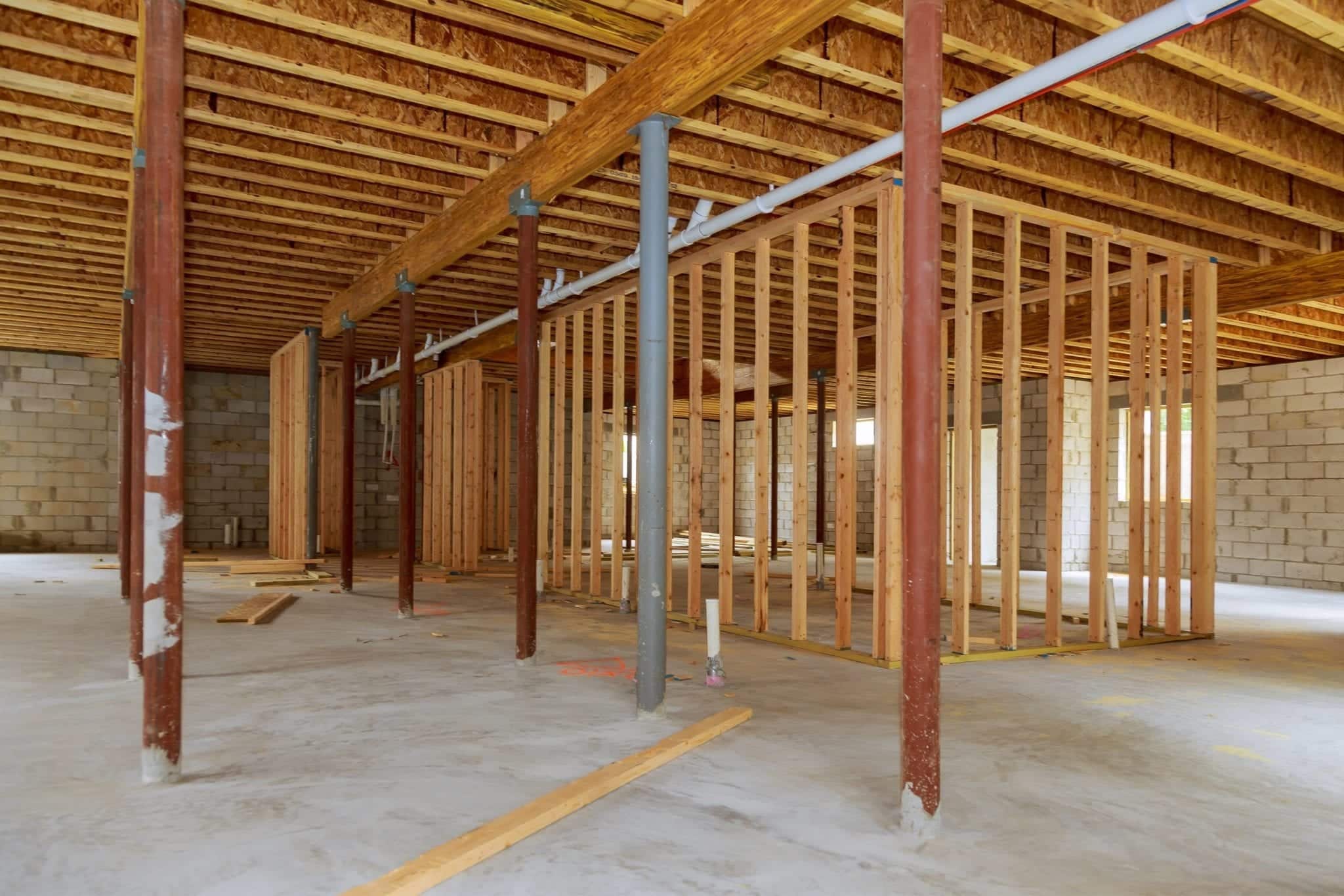 What is considered an unfinished basement
An "unfinished" basement is what it sounds like. It doesn't have the cozy feel to it, and probably not an area you would entertain in and instead has :
Pipes and beams exposed- there is no covering by ceiling tiles or hidden.
Water heater may be in this room instead of outside in the garage
Washer/Dryer is in this area. Even though a washer/dryer can be in a finished basement room, it is often in an area that people won't be hanging out in.
Freezer- many people will have a secondary freezer in an unfinished basement. If it leaks on the concrete floor, it won't ruin anything unlike if it was on the carpet.
Work bench – also a storage area for tools and a place for the carpenter in the house to saw etc.
"Unfinished" basements are also more susceptible to mold and moisture. This is an area that the homeowner needs to keep an eye on. If you do find mold in your home, call a home inspector who can check out the issue.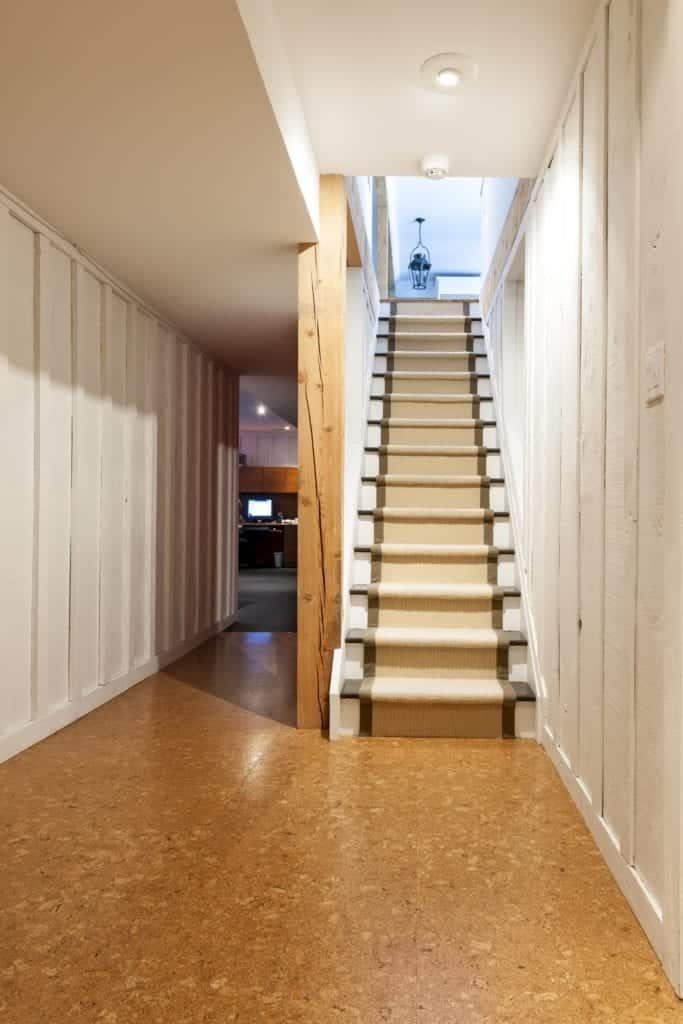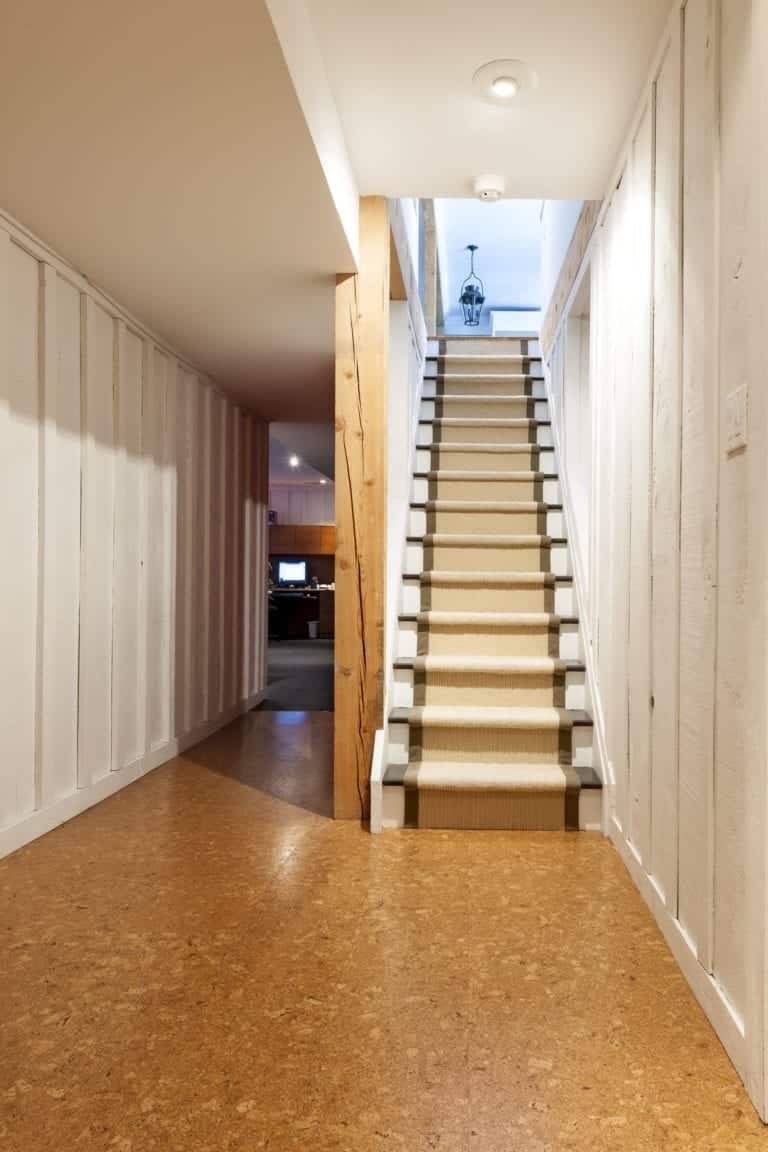 What is considered a finished basement
Heating and cooling system
There must be a heating and cooling system in the basement in order for it to be considered finished. It should be an HVAC and be like the rest of the house. A window air conditioning unit doesn't count as part of a "finished" basement nor does a space heater. This is because they are not permanent installations like the wall heating units and baseboard units.
Floor
The floor should match the type of flooring through the rest of the house and have a covering. Examples are wood, laminate, tile, and carpet. However, tile is a great recommendation as basements do flood, and carpet can grow mold. Also, laminate flooring and wood are ruined by flooding. Just leaving concrete or plywood only on the floors does not finish a basement.
Walls and ceiling
The walls and ceilings need to be drywall and finished in a home. In addition, the basement should flow with the rest of the house and also be accessible from other areas of the home. An example is a staircase from the upstairs to the basement.
Stairs
To be considered a finished basement, stairs must lead to the basement and be permanent. If the basement is accessible by a ladder or a loft, it is not a permanent structure. If there are stairs that lead from the basement to the outside, that is fine as long as there are also stairs inside the house that lead to the basement.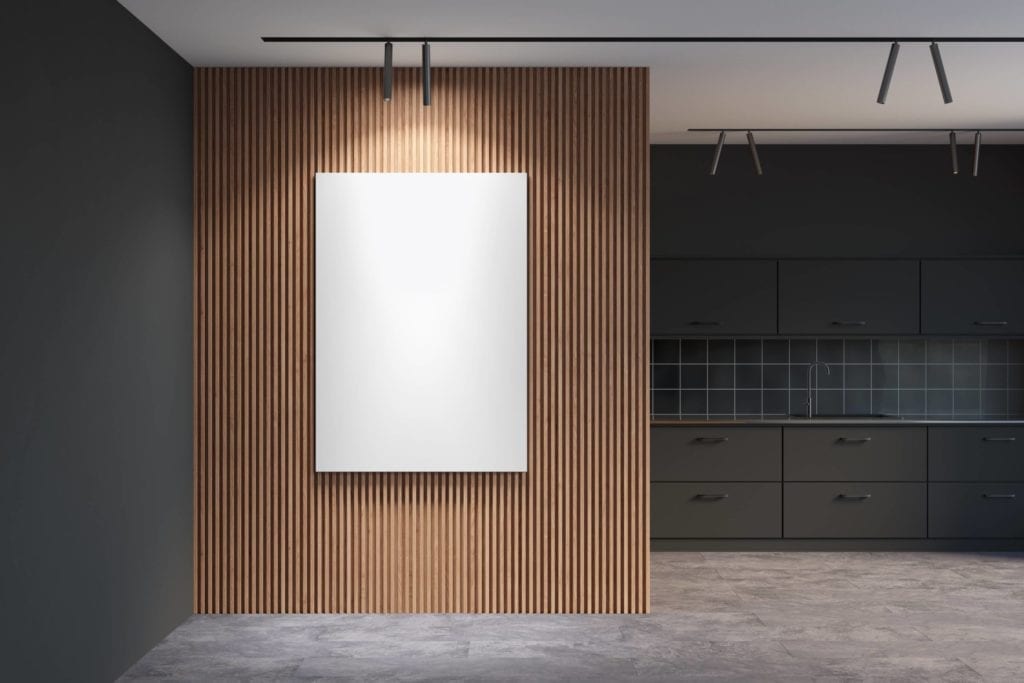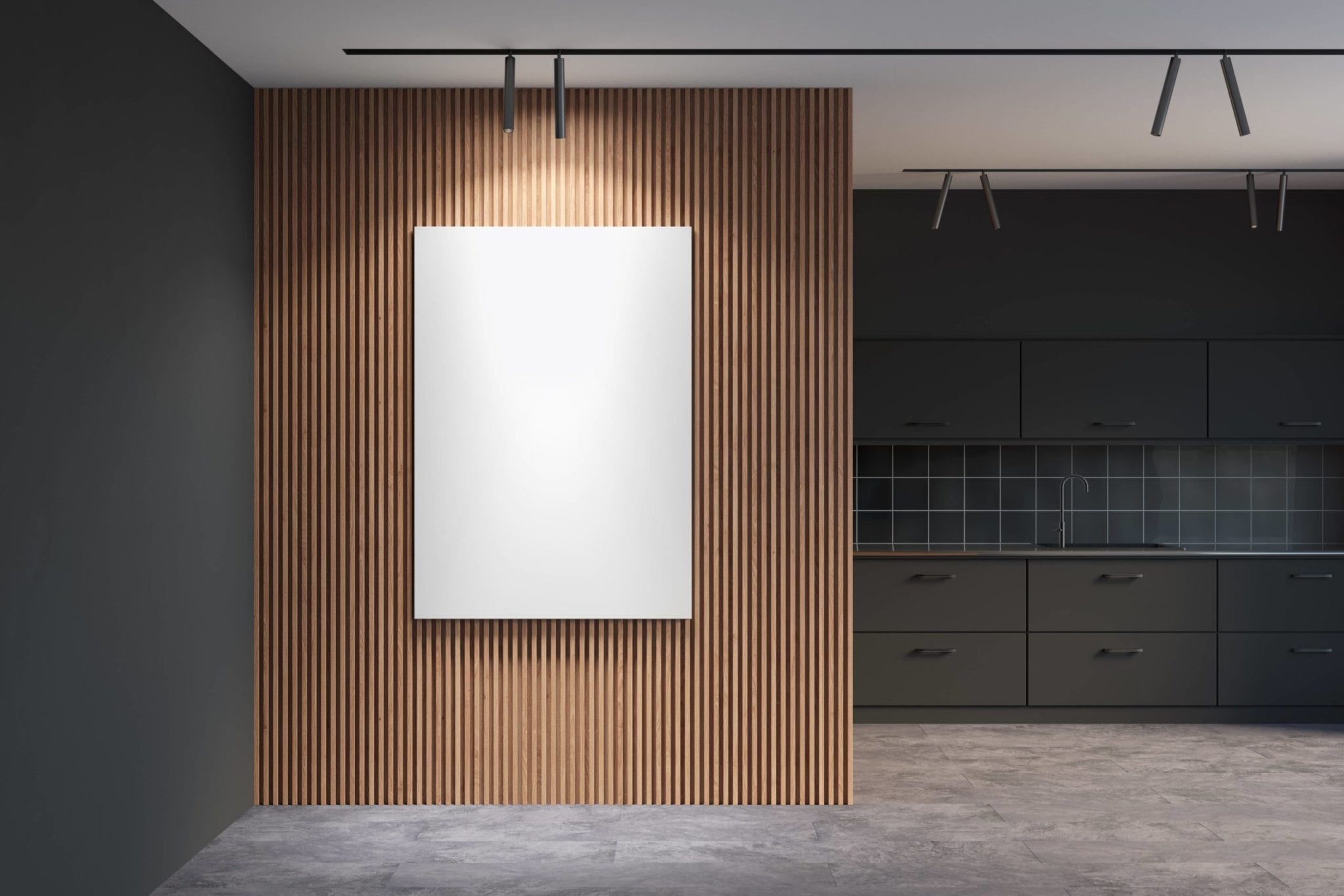 Things To Consider if Adding a Finished Basement
If your home has an unfinished basement and you are thinking about adding one, consider the following:
Recessed lighting
This type of lighting will brighten up the home and make it look more modern, welcoming, and updated.
Tile floor
Tile flooring is the best floor covering due to flooding of basements.
Radon
Test for radon as this can be common in basements. A professional home inspector can do this for you.
Outside entrance
Make sure the outside entrance is welcoming and add some plants around it. Using high-quality doors that will also keep out the weather elements and bugs is important. You may need to make sure the door is insulated for the winter.
Create an in-law suite
Having this extra space in the house is a great addition. You have more room for visitors or even a sick family member. If you decide to add a kitchenette, it can also be an Airbnb, a place for guests, or an aging parent or relative.
The Downside of a Finished Basement
Unfortunately, a finished basement doesn't increase the value like an addition on the top part of the home. Also, this area is susceptible to high humidity, odors, and mold so you need to keep an eye on those areas.
Some states may not consider any work that is underground as a finished basement so checking with the local assessor's office is essential if this is important to you.
You could pay more in taxes depending if the state counts the square footage for tax purposes.
Cost to Finish a Basement
To finish a basement is not cheap. It can cost between $5,100 and $8,750 nationwide. Whereas the addition of an aboveground room can cost from $10,000-$80,000 or more.
Even though neither one is cheap, there is more return on investment for the addition above ground, as it counts into the square footage.
When It is Worth it To Add One to Your Home
Your return on investment is worth it if:
Finished basements are popular in the area where you live. This will help with the market value of your home and make your home competitor and maybe more appealing to others.
Use good quality materials and decorate it in a modest type way- not over the top like you would on an upstairs level
Open spaces– people like open plans, it makes a home feel bigger and roomier.
In summary, there are differences between unfinished and finished basements. At the end of the day, it depends on what fits your lifestyle and plans for that area of the home.
Everyone is different in what they want to use the area for; some for entertaining, and some want it for storage and other uses. If you have questions about your basement or are finding mold issues or more, please reach out or drop us a reply below at Alpha Building Inspections so we can help.