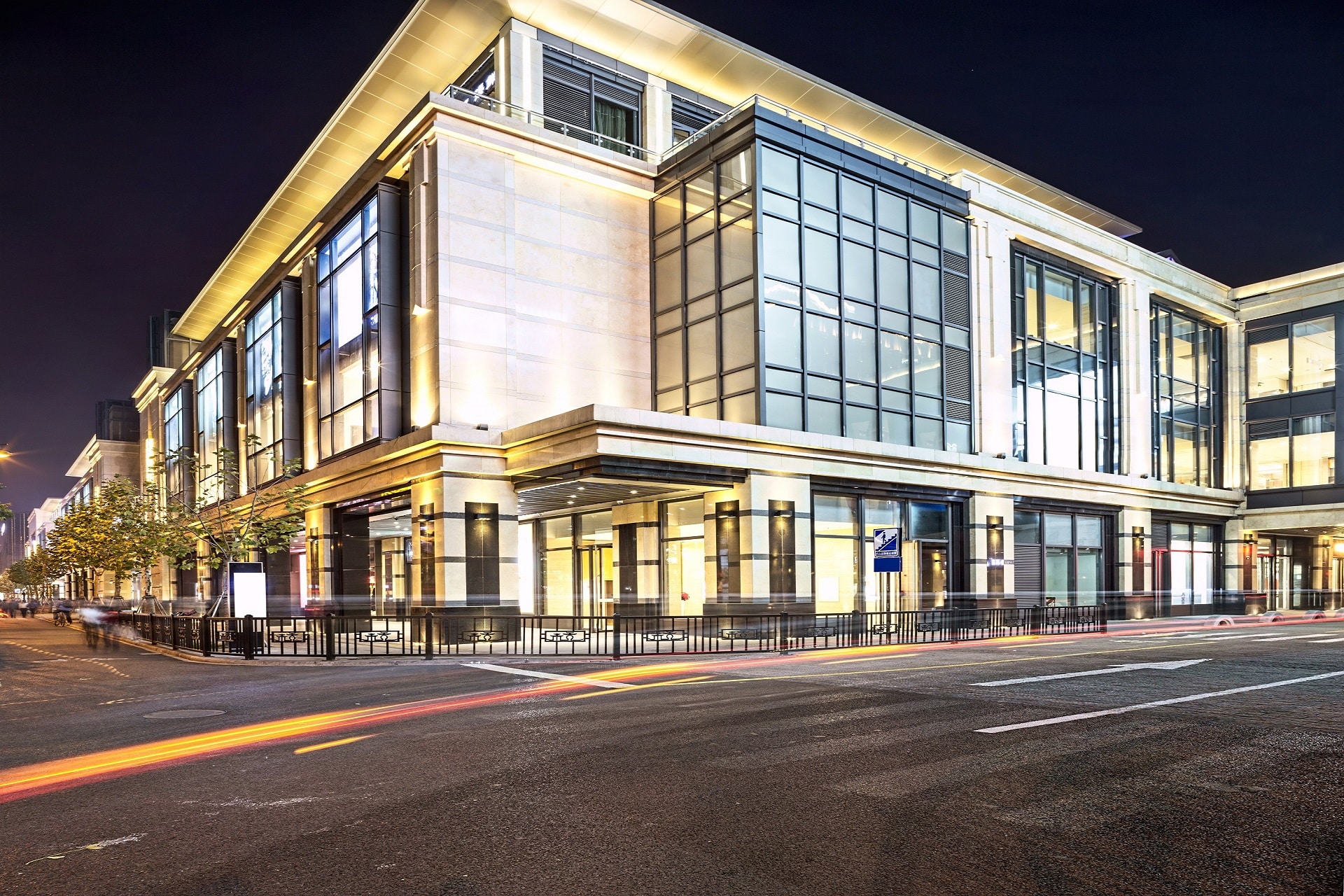 Most purchasers of commercial property forget that a commercial building must remain protected in the evening. Indeed, vandalism, theft, and other types of property damage are a constant issue for commercial buildings that are left empty during the evening hours. Accordingly, a very important facet of any building inspection, by any experienced Boston commercial inspection company, is to perform a night inspection.
In this blog, we will take the time to discuss the various aspects of a night inspection typically performed by a reputable Boston commercial inspection company. As someone who is in the market for a commercial building, you should keep the need for a night inspection in mind. If Boston commercial inspection company with whom you are working does not do a night inspection, then you may want to either insist upon it, or look to retain the help of another Boston commercial inspection company.
If, after reading this blog, you have more questions about your own commercial building search, then we invite you to contact us at Alpha Building Inspections. We have the experience to put you at ease about inspection services, and answer all of your questions. Call us at 603-816-1014 or request a quote anytime by contacting us online.
Now let us look at the various night inspection points that you do not want your commercial building inspector to miss.
1. Airplane Warning Lights
While this certainly will not be a necessity for every single building inspection, for any tall building over about eight floors, you want to see if there are enough lights at the top of the building to clearly identify building height for any air traffic. Yet, even for buildings that are relatively lower to the ground, you still want to make sure there are appropriate airplane warning lights if the building is anywhere near a local airport.
2. Sparks from Chimneys?
It is possible that a commercial building's equipment may be giving off sparks from the chimney that cannot be noticed during daylight hours. Thus, a night inspection is necessary to see any sparking.
Whether you are dealing with a low, medium, or high temperature chimney, there is always a risk of sparks. In the event that a building does have sparking occurring, then it is important that an inspector check the chimney to make sure that it is functioning properly and does not need a cleanout or other maintenance.
A thorough inspection may call for the need for spark arrestors, to ensure that the local residents do not worry that the building you are looking to buy is either on fire or poses an environmental hazard.
3. Energy Consumption during the Evening?
A major problem with many commercial buildings that are virtually empty during the evening is the continued use of energy throughout the building. Even with lights shut off, there might be a large electric draw given the number of items plugged into the building's system.
In addition, air conditioning may still be on at a certain level even though no one is occupying the building. Thus, a thorough evening inspection will be able to gauge the level of wasted energy used during the evening.
4. Operation of HVAC System at Night?
Even though a Boston commercial inspection company will be sure to look at a building's HVAC (heating, ventilation, air-conditioning) system during the day. It is actually very instructive to also inspect the system as it operates during evening hours. That way, an inspector will be able to see whether the HVAC system is appropriately adjusting to minimize energy waste when no one is occupying the building.
5. Appropriate Security and Safety?
Of course, going back to the concerns of vandalism and property damage discussed above, an inspector will need to see whether the security that has been chosen for the building, if any, is appropriate to the level of risk focused on the building in the evening hours.
Relatedly, safety at night is also a priority for an inspector. An experienced inspector will be sure to see that there is proper illumination of the property at night. Not only does appropriate lighting minimize the chance of vandalism or theft, but it also will prevent accidents of those who may venture onto the property.
Call the Top Boston Commercial Inspection Company – Alpha Building Inspections
At Alpha Building Inspections, we understand how important it is that you get the most out of the purchase of your home or commercial property. We also know that you need to know everything about your property before buying. That is where our expertise comes into play. We can make sure that buildings are up to code.
Once an Alpha inspection is concluded, you will receive an accurate, easy-to-read, professional inspection report that outlines our findings and recommendations. With our reports, we include digital photographs to document property deficiencies, when necessary.
We are locally owned and operated. As a locally-owned and operated company, we have a direct stake in making the community grow and prosper. Also, we are supported by a well-respected international company. Indeed, Alpha Building Inspections, founded in 1987, is one of the oldest companies in the industry.
Our reputation is built on standards of honesty, integrity and professionalism. Our inspectors are required to attend two weeks of training prior to beginning their business. Continuing education is offered during an annual meeting each November and monthly technical bulletins are offered to keep inspectors up-to-date on the most recent inspection news. Training covers all necessary technical topics, including:
Plumbing

Electrical systems

HVAC systems

Roofing

Insulation

Foundations

Siding and other exterior components

Ventilation

Decks
We hold ourselves to the highest standards. Our inspections meet industry-accepted standards of practice. These standards are taught during the Alpha Building Inspections initial training course and are updated as needed. Please feel free to ask for more details about our standards of practice.
We are fully insured. We carry Errors and Omissions (E&O) and general liability insurance. Finally, we are experienced. Initial training and continued education provided by the corporate office give us opportunities to learn and grow. Our backgrounds and drive to provide the most thorough commercial property inspection in Boston in the industry mean that we're constantly gaining new knowledge for use on the next inspection.
To learn more about professional commercial inspectors in Boston and the surrounding area, please contact us at 603-816-1014 or request a quote anytime by contacting us online. Contact us today.