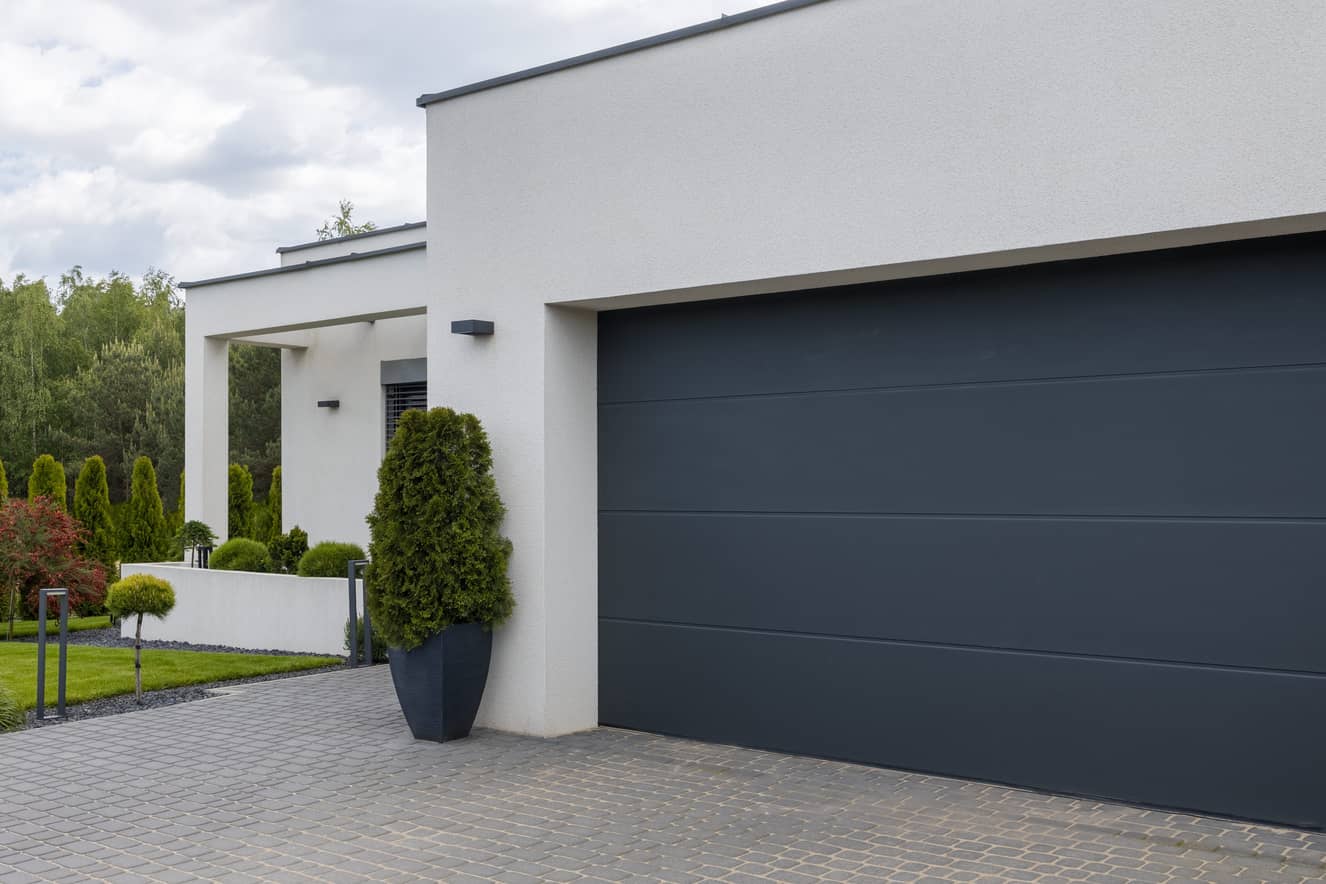 Being a homeowner brings out a lot of responsibility. If you aren't sure how to maintain your home, you will want to consult your local home inspection team. In many cases, your home inspection team can recommend different repairs and maintenance recommendations to your home. Also, coming home to garage door issues is never fun. There are so many working parts to a garage door that you will want to have it professionally inspected. In some cases, the balance of your garage door could be thrown off. How to balance a garage door? This is typically caused by a damaged torsion or extension spring. Hire a garage door repair company to fix it.
Let's take a look below at how this could occur to your garage door.
When Would I Know If It's Unbalanced
Paying attention to the details of your home is the easiest way to know if any item needs repairs.
Here are some things to look out for when opening or closing the garage door:
Garage door looks uneven – if you notice this or it looks slanted, it could be out of balance. This means that the power is not transferring to all parts of the door so one side may be higher than the other.
Strange sounds – a balanced door is mostly quiet when opening or closing. While on the other hand, an unbalanced door may be noisy.
Time is longer to open or close – an unbalanced door will noticeably take longer to open or close.
Door won't open – when the door is unbalanced, it may be too heavy to open and won't budge
How Can I Test My Garage Door
Determining if your garage door is balanced is a fairly easy process. Most homeowners can tell if their garage door is opening normally or if it is off in some manner. To determine if the garage door is balanced take these steps.
Close the door from the inside
Remove the manual release lever so that the door is no longer attached to the chain.
Use your door handles and manually raise the door up and down.
Bring the door to the halfway mark and let it go. If the door snaps open or closes then it is off balance. However, if the door maintains its position, it is properly balanced.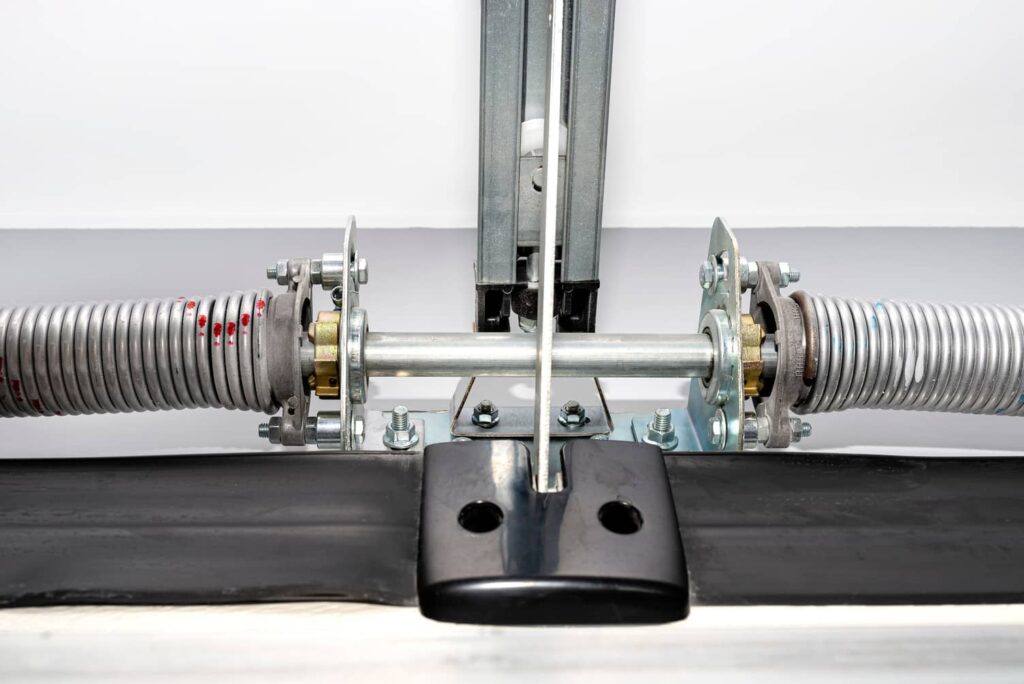 What Causes The Imbalance
When it comes to a garage door, there are many working parts. You should always have all of the working parts inspected. As a homeowner, you can lubricate the garage door parts and make sure that debris and dirt are removed from the garage door tracks. When it comes to the balance of your garage door, two main parts factor in. Take a look at the following parts to ensure your garage door is balanced:
Adjust the Extension Spring
Open the garage door and place clamps on the tracks to make sure the door stays in place. Remove safety cables from the springs. Always adjust your spring sets equally. If your springs appear lost you might want to replace them. Next, slip the extension spring of the bracket that is opposite the hanger. Move it to the next hole away from the hanger and make sure to do this on both sides. Next, check the balance of the door after you have removed the safety clamps from the track.
Adjust the Torsion Spring
You will first want to disconnect the door and set it safely in place. In this case, you will begin to look into your torsion springs with the door in the down position. Use c-clamps on the tracks above your last set of rollers so that the door does not lift on you. Take winding bars and your open-ended wrench to adjust the screws. You will do this from the top of your ladder inside the garage.
Take the winding bar and push it into the vertical hole on the bottom of your adjustment collar. Once it is in place, you will hear it snap. This will hold the tension so that you can remove the screws safely. Hold the winding bar and loosen the screws with your wrench.
Other Recommended Maintenance
Now that you have an understanding with regards to how to balance your garage door, take a look at how long your garage door opener lasts. In some cases, the balance of your garage door can throw off the effectiveness of your garage door opener.
Next, it might be time to replace the entire garage door. Depending on the temperatures where you live and how old the parts and pieces of your current garage door are, replacing it could be your only option. Make sure to get the garage door inspected during a home inspection.
Lastly, while you have your garage door being inspected also ensure that your HVAC is being looked at. If you don't maintain your HVAC system regularly, it will end up failing you at the worst time. Be sure that your HVAC system is working properly.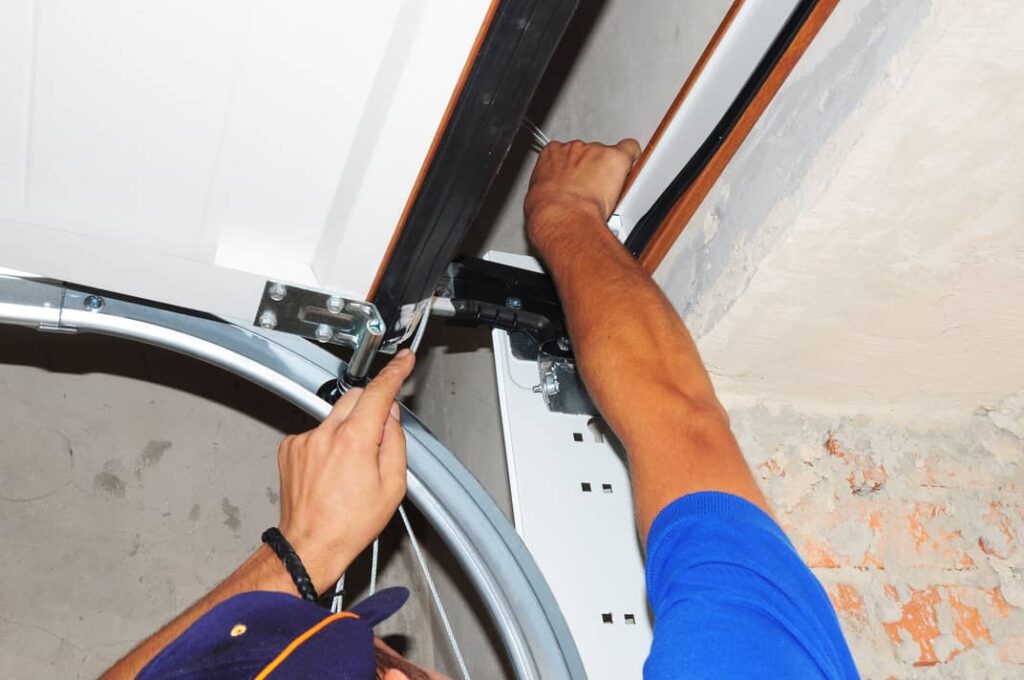 When Do I Call A Professional
When it comes to issues with a garage door you will want to call on a professional. Yearly maintenance on the garage door is necessary and making sure you are keeping the track lubricated. Keep an eye on the door and if you notice anything that seems off, contact a professional for help. Also, if your home is new or your garage door is new, contact the company first to see if it is still under warranty.
Conclusion
Maintaining your garage door is important. It is something that we use daily and is constantly opening and closing. Conduct your local home inspection team if you have questions about your garage door or other areas of the home. Replacing the door is not something a novice should be doing so reaching out to a company for recommendations is a good idea. Call Alpha Building Inspections if you have a new home or if you need a recommendation for a professional garage door company in Merrimack, NH, and surrounding areas.