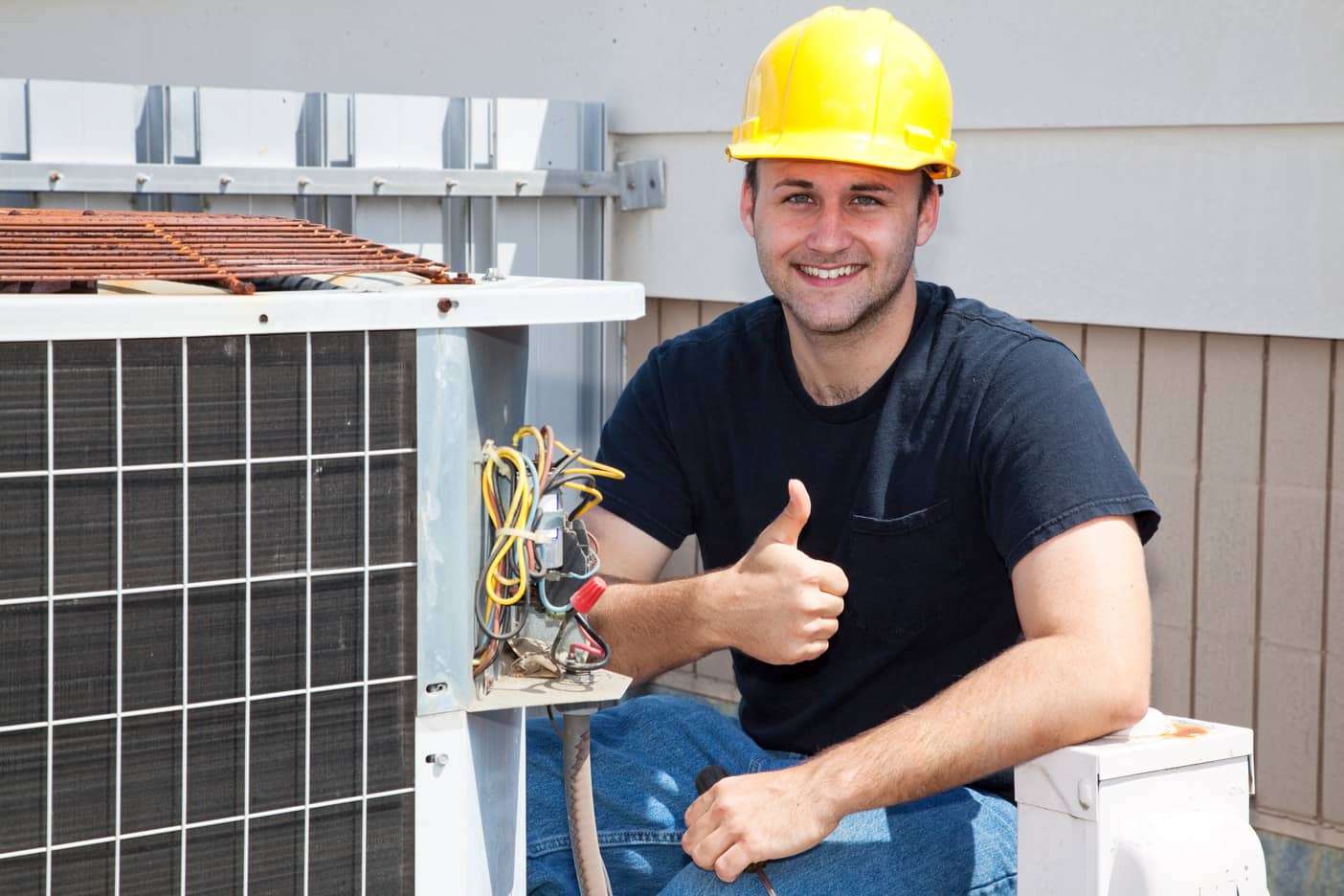 Every homeowner knows that there are a variety of projects to complete on their home systems. Having a checklist that is available to you as a homeowner to record when you have your various systems serviced or inspected is a great way to save money and time. One of the many systems that require maintenance is your HVAC system. How often should HVAC be serviced? Depending on where you live, this is recommended once to twice per year.
Let's take a look below at what that specifically entails.
What Does It Entail
Having your HVAC system serviced on a yearly basis is highly recommended. Also, depending on where you live, could require that you have your HVAC system serviced twice a year. Once in the Fall and once in the Spring. It is also recommended that your HVAC components be serviced separately. What this means is that your AC unit is serviced in the Spring before the warmer months and the heating unit is serviced in the Fall before the cooler months. Let's take a look below at what is serviced each visit.
HVAC cold air unit service:
A full check of the overall equipments functionality.
You will have the condenser tested on the unit.
All safety controls are working properly.
Your temperature differentiation is working properly.
A test and re-boost of your refrigerant will be conducted.
Does the HVAC system start up efficiently and properly.
All evaporator coils are checked and cleaned.
The drain and drip pans are inspected to ensure they are working correctly.
HVAC heating unit (furnace) service:
A full heat pump check will be conducted.
The heating mode will be inspected.
The defrost cycle will be inspected.
Your backup heating source will be checked.
The burner assemblies, heat exchanger, and ignition will be inspected.
All clearances, vents, combustion air, gas piping and gas pressures are tested for proper functionality.
Scheduling maintenance and service to your heating and air conditioning with an HVAC professional can ensure that your air conditioning unit and heating system are running efficiently.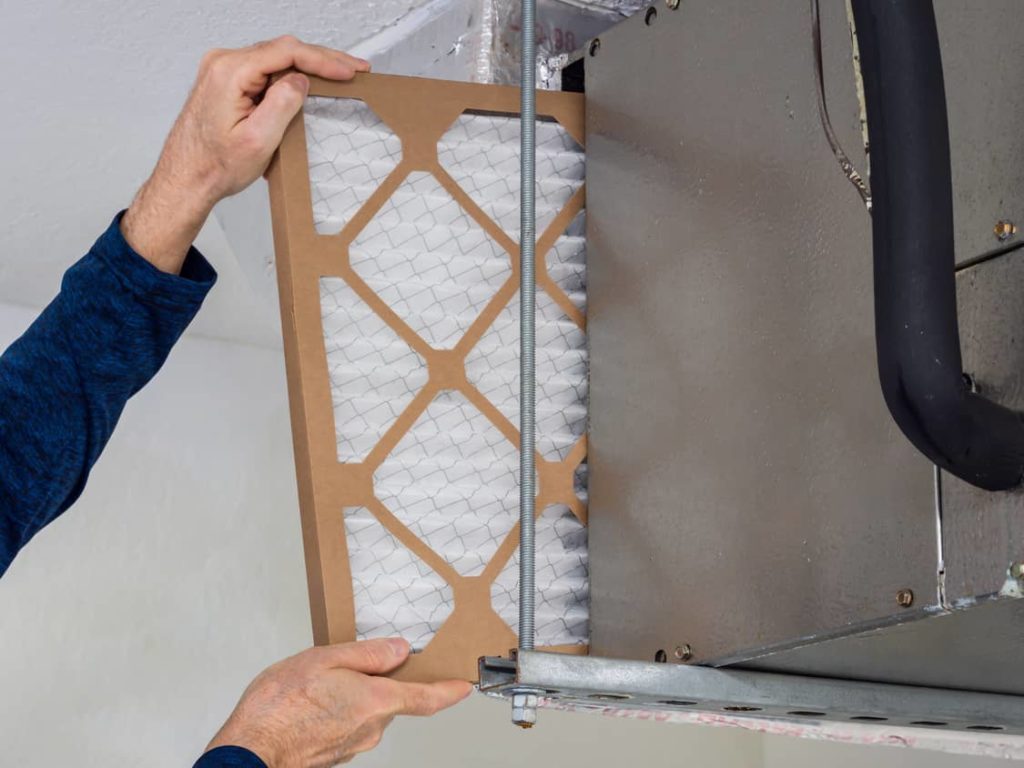 How Much Does It Cost
The cost of an HVAC tune-up can vary based on the company that you contact. However, most costs range from $75 to $250, depending on the length of the service and what is involved. In some cases, a homeowner might have an extended warranty contract that covers this service and those can range from $150 to $550 depending on the company, size of the unit, and the number of units being serviced.
Other Recommended Maintenance
Now that you have read up on the recommended maintenance of your HVAC system, it is also a great idea to understand how long HVAC systems last. You wouldn't want to renew an HVAC system service contract if you already know that it is time to replace the entire unit. Always remember that an HVAC system can last between 10 and 17 years.
Next, if you have a furnace as part of your HVAC system, go ahead and make sure it is inspected in the Fall as recommended above. You will want to understand why your furnace won't turn on. Always understanding how your systems work before calling a local service technician is important. You wouldn't want to be charged a lot of money for replacement parts, if there was a much cheaper and easier solution.
Lastly, living in the northern states where snow and ice are prevalent can be a real drag. In some cases, your air conditioner or HVAC system can freeze up. Consider reading up on how you can thaw out a frozen AC unit so that you don't end up with bigger issues after a freeze.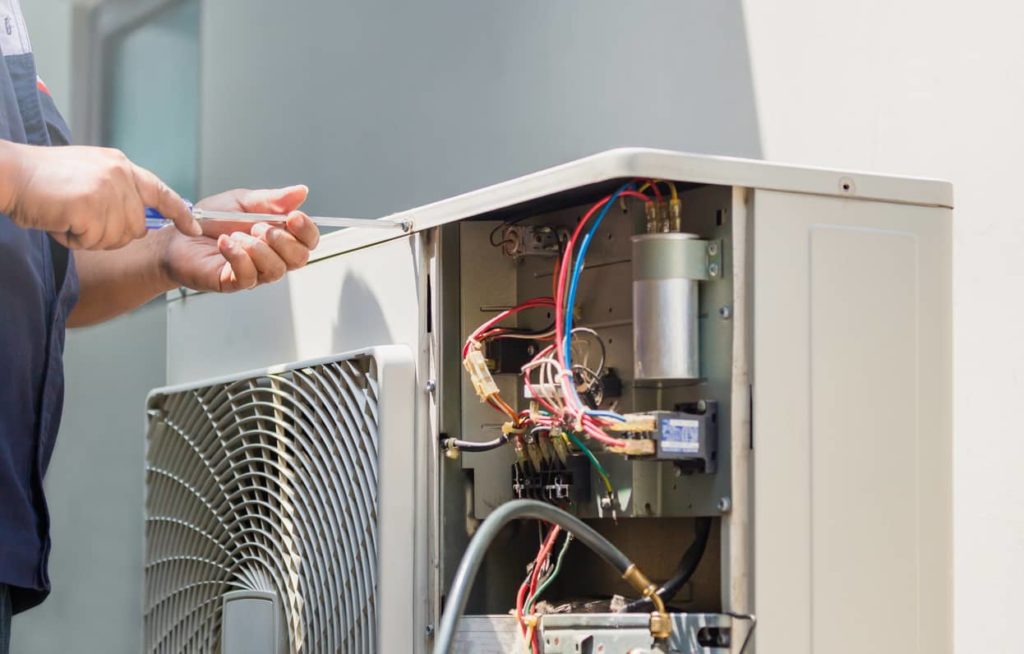 When Do I Call A Professional
Conducting yearly maintenance on your HVAC system is something that a homeowner can partially complete. Always remember that a professional HVAC service technician likely understands your system better than you do.
Calling on a professional HVAC service technician can save you time and money. If you don't know who to call, reach out to your local home inspection team. They can conduct a full inspection of your HVAC system as well as refer a reputable HVAC service technician for any maintenance work that is needed.
Conclusion
Maintaining your HVAC system every year is very important to your survival during the coldest and hottest months. Make sure that you have your local home inspection team come out and conduct a complete HVAC system and home inspection. Also, remember that you the homeowner can conduct some yearly maintenance of your AC and Furnace systems to ensure that parts aren't breaking down. Call Alpha Building Inspections and they can help recommend a professional HVAC service technicians in Merrimack, NH, and surrounding areas.