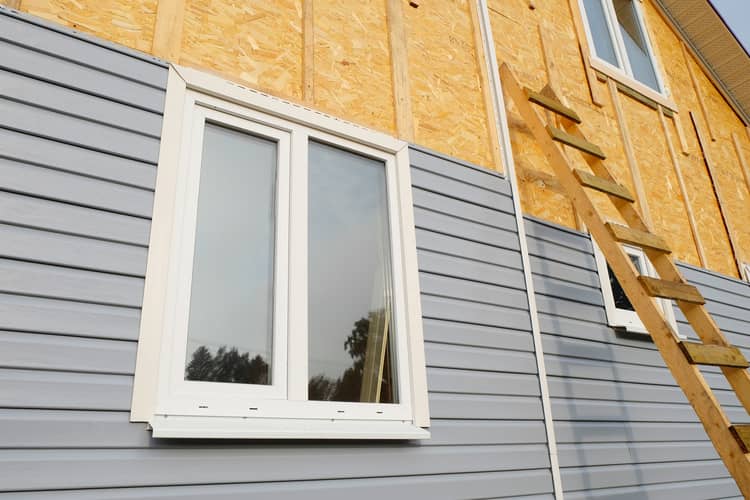 Choosing the right siding for a home is very important to a home's longevity and aesthetic value. In many cases, a home buyer will purchase a home knowing full well that they would like to change the look of the exterior. However, it is a good idea to get to know how old the home is before making some replacements. How often does siding need to be replaced? The answer varies depending on what type of siding you have chosen for the home.
Let's take a look below at what siding is and how long it could last.
What Is Siding
Believe it or not, there are a variety of siding materials and siding options. Siding protects your home long-term. Let's take a look at what they are.
Aluminum siding – a metal siding that typically can last between 15 years and 40 years. Affordability and durability make this a popular choice. After 15 years you may notice some fading of the siding.
Wood siding – when cared for properly it can last between 20 and 40 years. Paint it every two years and keep the caulk around your doors and windows fresh.
Vinyl siding – simply installing your vinyl siding will give you 60 years of protection. However, if you want it to last 100 years or more, you should meticulously maintain the siding.
Steel siding – has a projected life span of 40 years and is just a little better than aluminum.
Fiber cement siding – very popular new siding that can last up to 100 years or more. It comes in a variety of colors and texture options and has a very nice aesthetic look.
When Do I Replace It
Replacing siding occurs when certain factors come into play. If you notice damage to your home it is time to replace it. Also, there are some obvious signs and some not-so-obvious signs. Let's take a look at when we should replace our siding.
Rotting – if you have wood siding and it has started to rot uncontrollably, it is time to replace it.
Crack and Gaps – all types of siding are exposed to the elements. Hail storms and strong wind storms can cause cracking in your siding. Additionally, as the nails that are used to hang the siding rust, the panels can become loose and your siding will have gaps in it. Cracks and gaps can put the home structure at risk of insects and moisture.
Maintenance – adding a newer siding will reduce the number of times that you have to clean it. Installing the right siding that allows you to clean it with a hose is your best bet.
Increased energy bill – if you are noticing an increasing energy bill you will want to change your siding. Drafty walls and windows are clear indicators that it is time to replace your siding.
Hazards – if you notice bulging or warped siding, this could mean that you have underlying issues. Discovering hidden hazards is important for determining that it is time to replace your siding.
Mold and Moisture – the moment mold, mildew, and rot have been discovered, it is time to inspect your entire siding setup. These are clear indicators that your siding needs to be replaced.
Increase your resale – when the time comes to sell your house, it is a great idea to replace the siding. This will increase the curb appeal and impress any home buyer as they will not have to make that upgrade themselves. The moment that you make the upgrade you will see an increase in your resale value.
Old age – if your vinyl siding is between 30-40 years old, it might be time to replace it. Keep an eye on how old the particular siding is and replace it. This is the last line of defense to your home.
How Much Does It Cost
Depending on the type of siding that you have chosen, the price per square foot varies. For vinyl siding, you can count on a cost range of $2 to $4 per square foot. However, for other sidings, you can expect to pay around $12 per square foot. In some cases, you might even select a siding style that could run you $50 per square foot.
Other Recommended Maintenance
Now that you understand when to replace siding, read up on if you can paint vinyl siding if that is your siding. Wondering if you can paint vinyl siding is definitely a defining factor in determining how to maintain it.
Next, before selecting which type of siding you want to replace your current siding with, compare the cost with the lifespan. For example, how long does vinyl siding last? Knowing this will give you more information so that you can make the right siding choice.
Lastly, while you are changing the siding of your home, it might be a good idea to figure out what should go around your home's foundation. Planting the right flower beds, trees, rocks, or mulch allow you to protect the foundation of your home.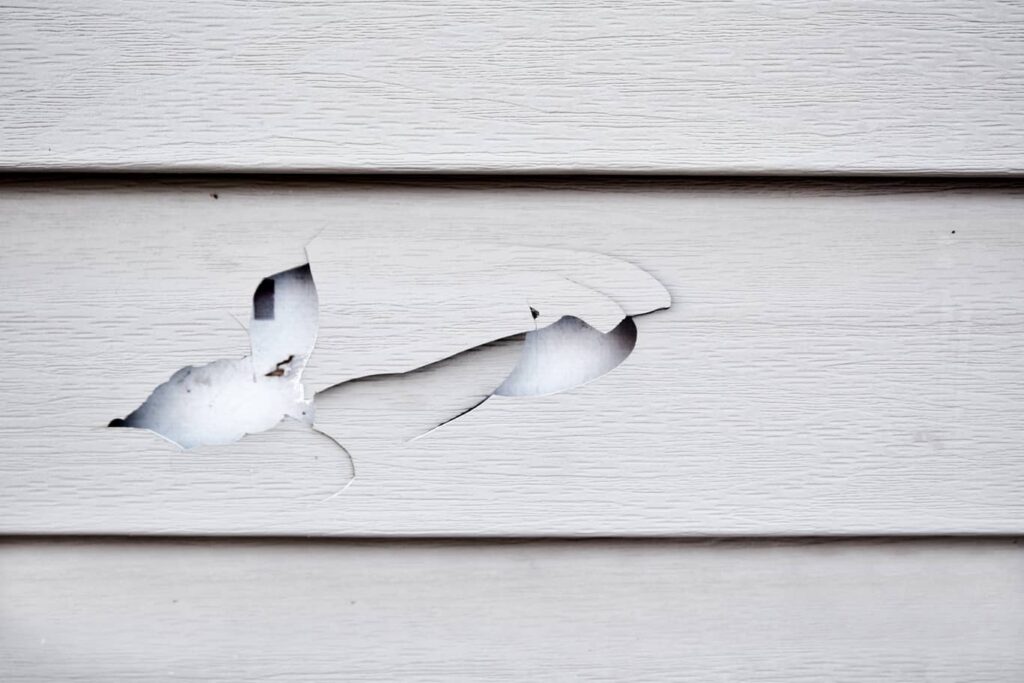 When Do I Call A Professional
Homeowners should maintain the siding of their homes even before a professional is needed. However, if the damage becomes extensive and you aren't sure if you can fix it or need a full replacement, call a professional siding installer. Hiring the right general contractor who has a specialty in siding could be difficult. Call on your local home inspection team to inspect all of your sidings during a full home inspection. They can recommend any repairs or replacement needs. Also, they can refer a reputable company to conduct the repairs or replacements.
Conclusion
When it comes to replacing your siding, you should be sure to hire a company that has knowledge and experience with this project. Consequently, this is important to keep moisture and rodents or insects out of the home. Be sure to use your local home inspection team to inspect all of the sidings and recommend a proper replacement. Reach out to Alpha building inspectors for a siding inspection during a home inspection in Merrimack, New Hampshire, and surrounding areas.