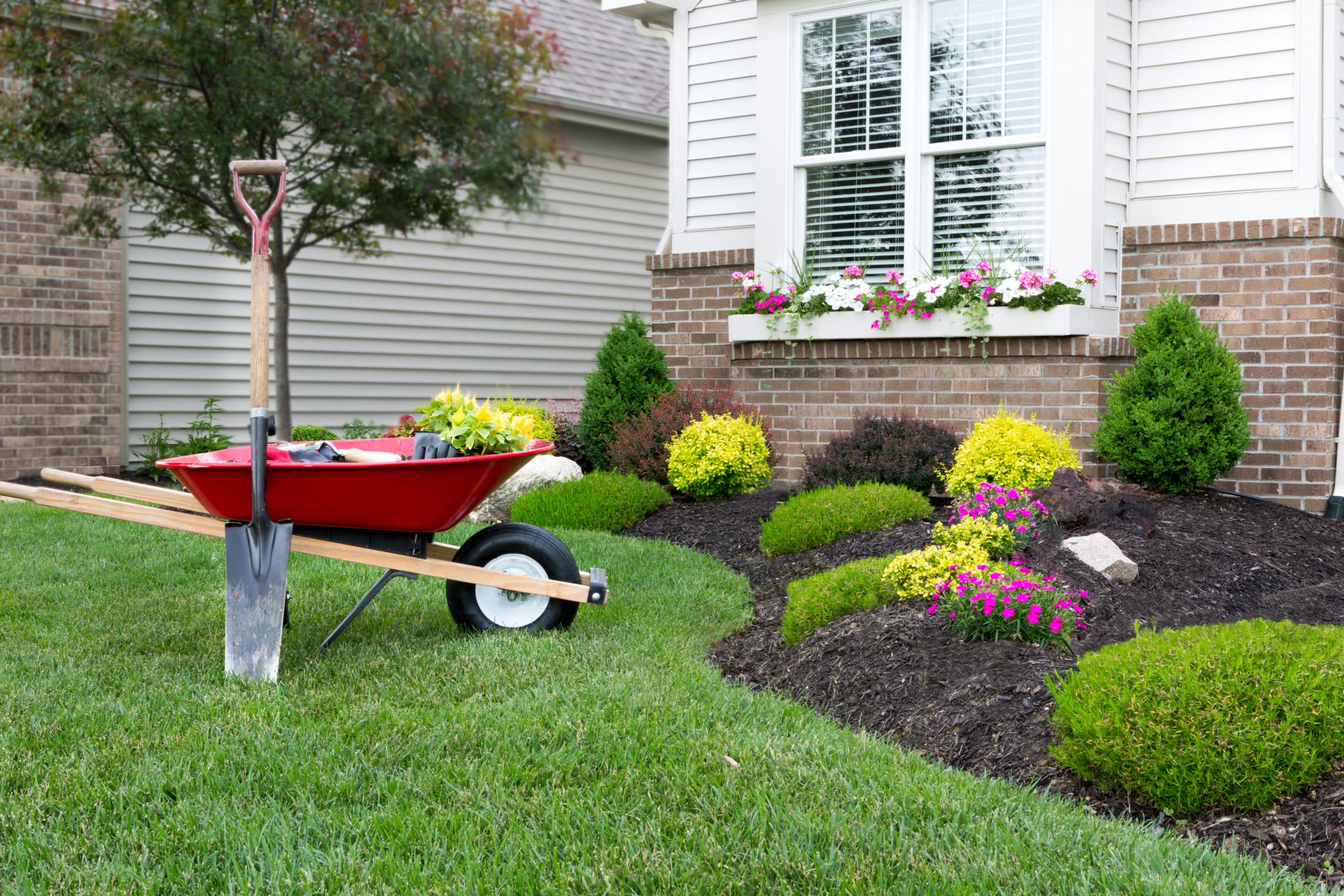 Creating proper landscaping around your home's foundation will provide you with much more than great curb appeal. This will also add protection to your home's foundation. What do I put around the foundation of a house? The answer is simple: flower beds, plants, mulch, and grass that will keep the soil moist and absorb the water, keeping it away from the foundation and also providing stability.
Let's take a look at these landscaping tips to protect your foundation while keeping your yard looking attractive.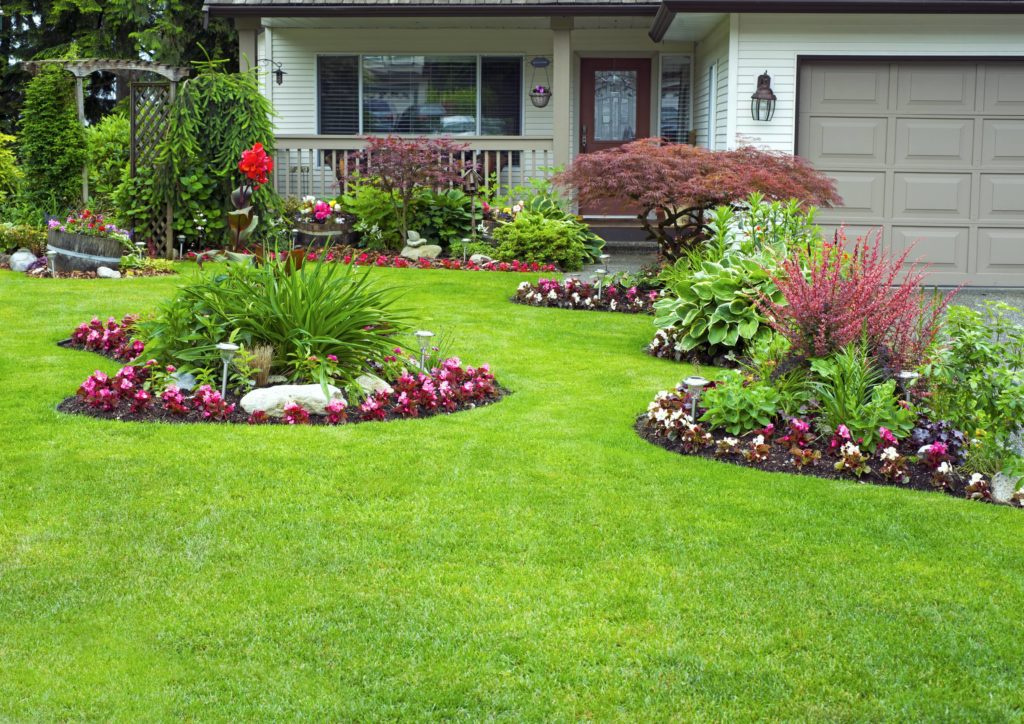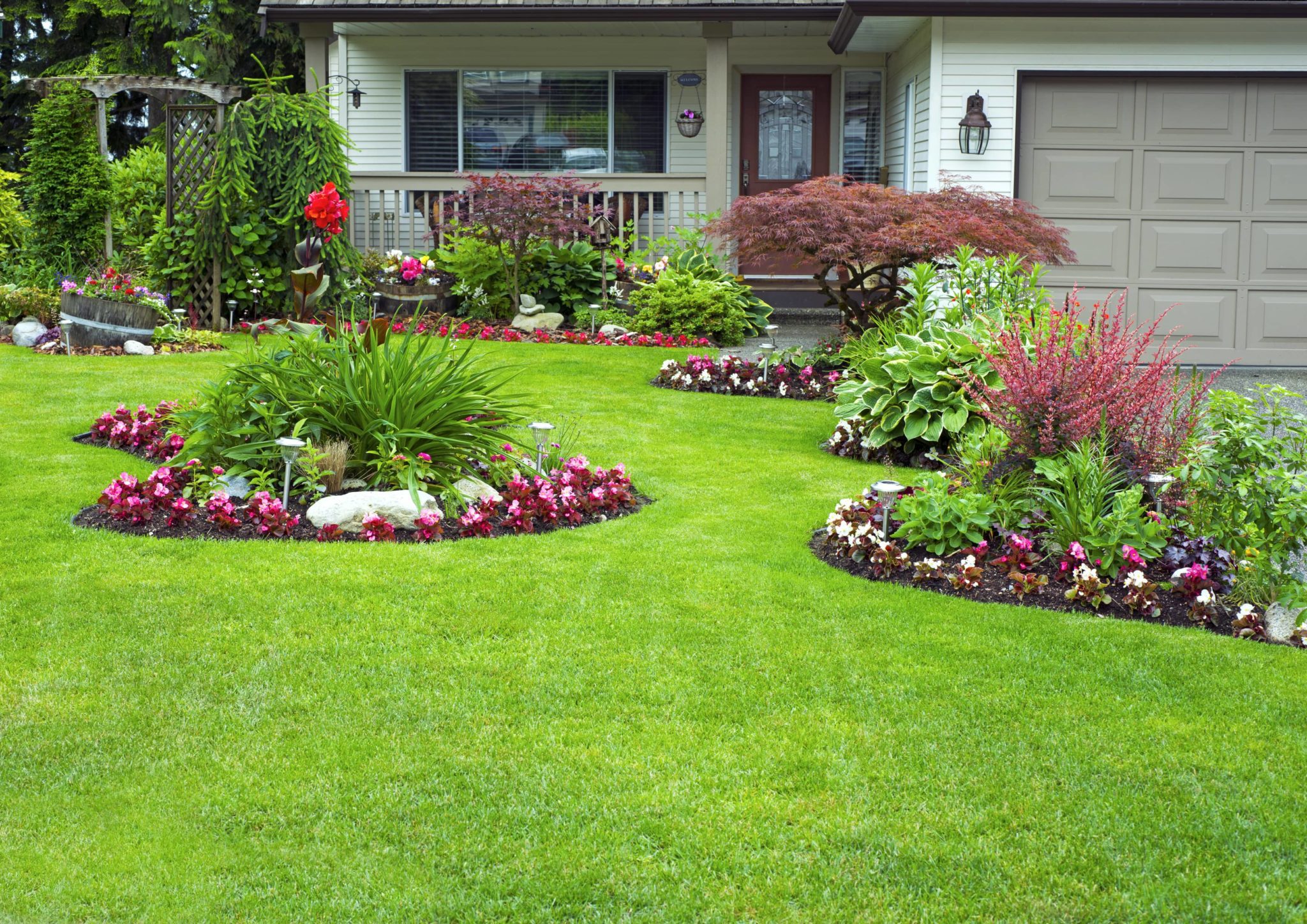 Landscaping Around the Foundation of a House
Let's take a look at some of the top ways to landscape around your foundation that will also protect your foundation.
Mulching the Flower Beds
keeps moisture in the bed so that the soil doesn't dry out and it helps the plants have a food source. Mulch directs water away from the foundation and provides plants with the proper nutrients.
Water Evenly
This allows the dry soil to become saturated and stay compact. Watering on all sides of your home is important. This will avoid the foundation from feeling stress from the pressure of the compact soil.
Ensure a Proper Gutter System
This will keep water from splashing up against your home's foundation and degrading the concrete walls.
Plant Trees Away
Trees need to be planted away from the foundation to avoid root systems from intruding on the concrete. Understanding the correct species of tree, solid composition, and distance from your foundation is most important. Looking up which trees flourish under your soils conditions is most important.
Do Not Cover the Entire Foundation with Plants
Use rock beds and mulch to separate the plants from the foundation to ensure that the soil stays moist and compact.
Drains or Outlets Are Left Exposed and Not Clogged
This could cause puddling and the foundation degrading. It's always best to clear all drains from clogs to ensure proper water drainage.
Create a Swale
This will keep water away from the foundation of the home. A Swale is a drainage ditch and expands up to 3-4 times the depth of the channel. Installing trees at least 5 feet away from the foundation and on the slope of the Swale will allow for drainage to be more successful. It will also allow the tree to absorb the proper moisture away from the foundation of the home.
Flower Beds Slope Away From the Foundation
Flower beds need to slope away from the home. Also, make sure to avoid negative grading in the yard.
Following these tips will allow you to ensure that water will not puddle up and flood your basement. It will also keep your foundation from breaking down the soil as such that the soil erodes and the foundation becomes less stable. Lastly, you want to keep the puddles out of your yard so you can avoid issues with mosquitos.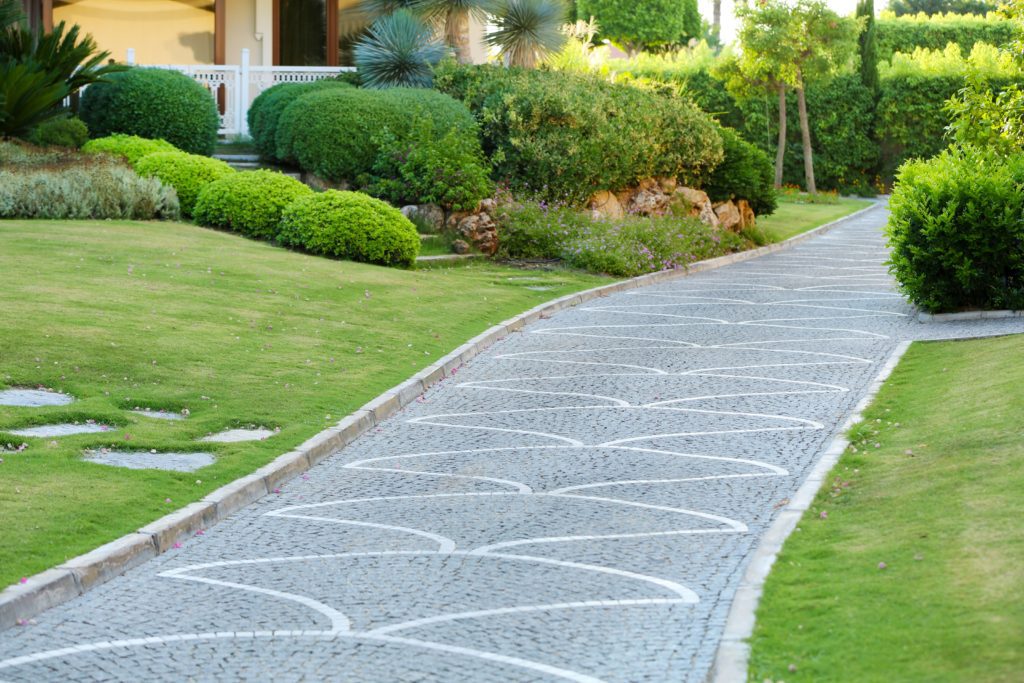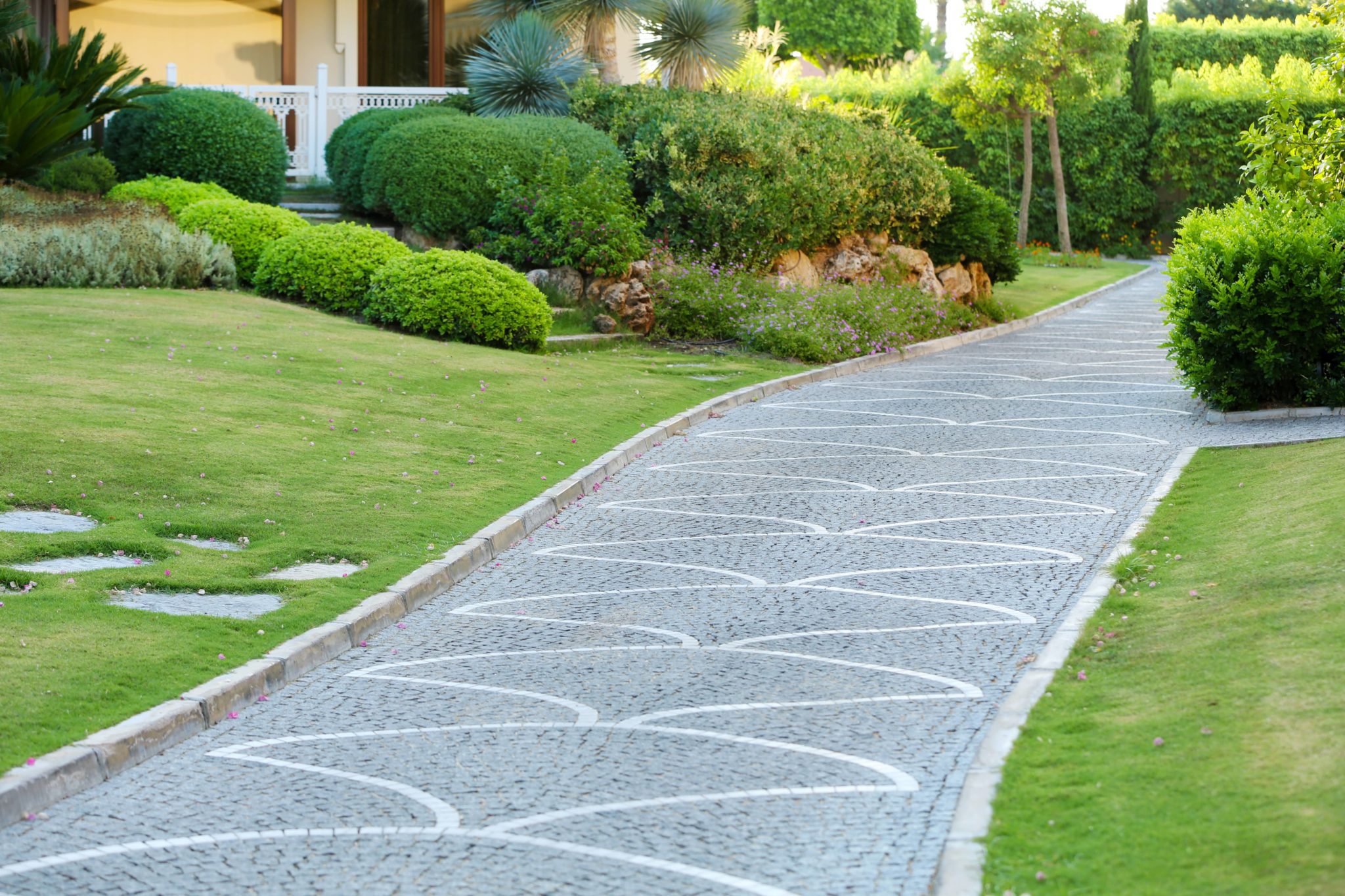 How Much Will This Cost Me
Believe it or not, landscaping the areas around the foundation of a house can be fairly expensive. The national average for landscaping is $10,000. The minimum amount spent on a new landscape is $3,000. The price range for landscaping is currently estimated at $3,000 to $20,000. These prices will include grading the soil, trees, and plants selected by the homeowner, mulching, and possible rock walls to support the plant beds.
Another area that you will want to price out at this time is a gutter system. Project costs can start as low as $1,000 for the project, or $7 per linear foot, and peak around $5,000, or $33 per linear foot.
Other Maintenance Ideas
If you add in a gutter system, make sure you keep it clean so it doesn't back up into the home and the basement. Add downspouts that are at least 4-6 feet from the home, but 10 feet is ideal.
While you are working on your yard's landscaping and beautifying the area around your foundation, you will also want to check on your sprinkler system. Here are some ways to maintain your irrigation system.
In addition to checking your irrigation system, this would be a great time to evaluate the underground PVC that is connected to your home's sewer system. Take a look at how to repair broken PVC underground in case that happens.
Lastly, if you have septic in your backyard, make sure you take the time to maintain it. You want the most amount of years you can get from the septic so maintaining it is essential.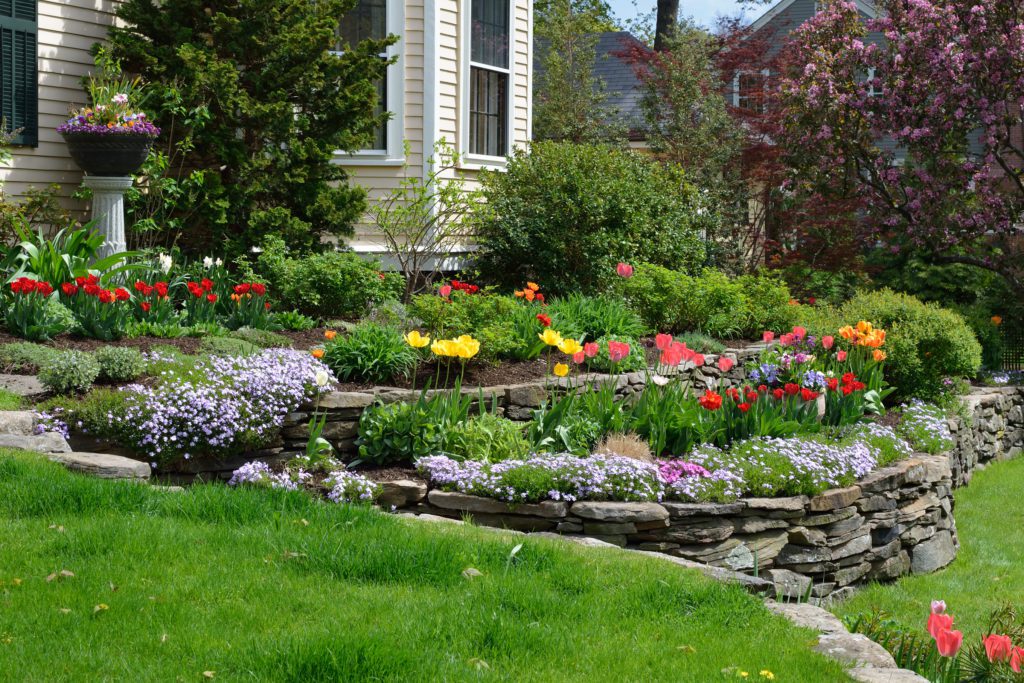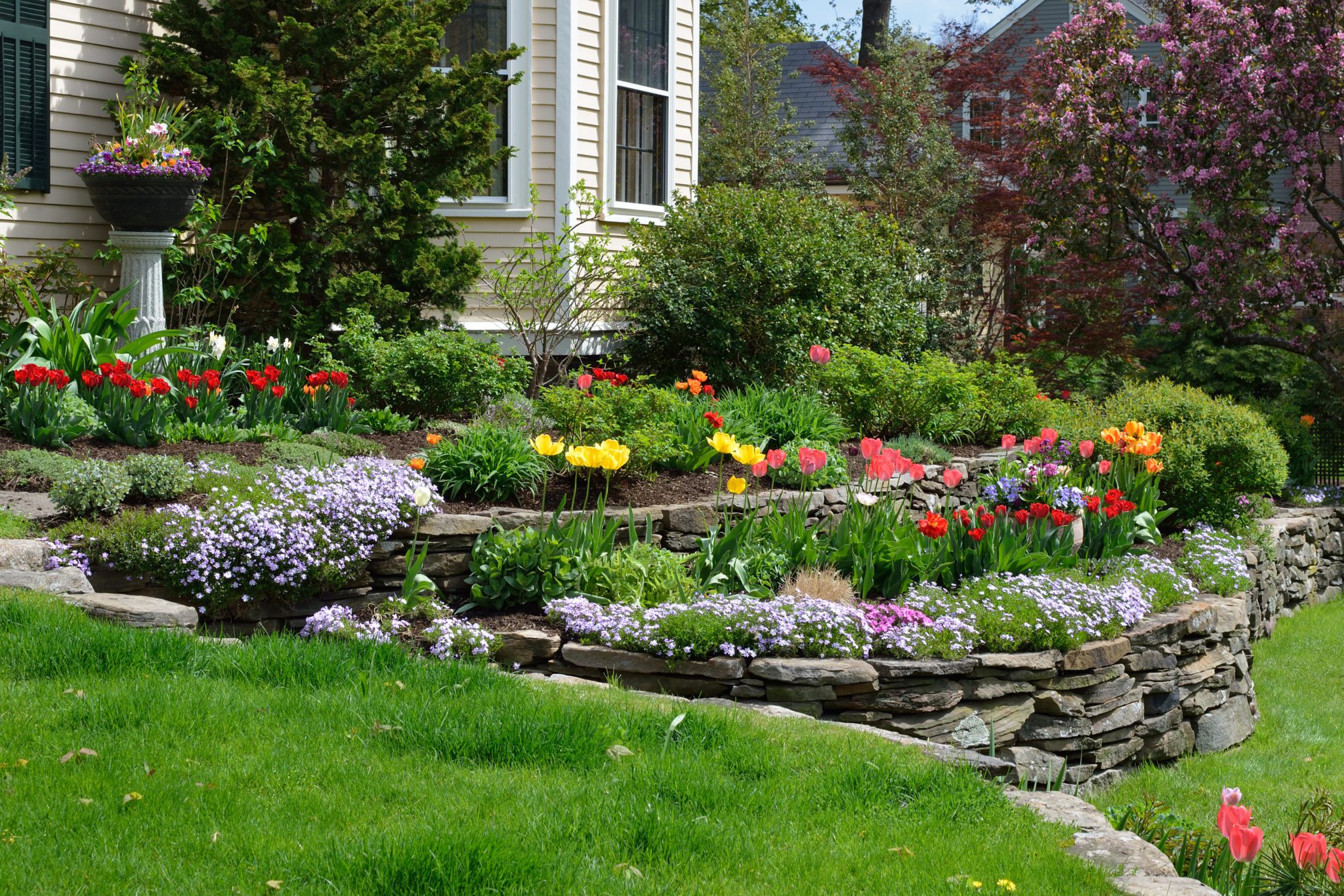 When Do I Call A Professional
It is always a great idea to call on a professional landscaper when you have big ideas about changing the landscaping around your house. You will want to be sure that the gradient in your yard is flowing away from the foundation of the home. Also, that the plants and foliage that you put into the yard are erosion-friendly. Lastly, you want plants that will absorb water away from the foundation.
Conclusion
DIY your yard's landscaping will save you some money. However, it might not be the best solution for installing new plants, trees, and grassy areas. Understanding the gradient of your home and how to keep water flowing away from your home is vital to maintaining a good strong and healthy foundation.
It's always a great idea to call or schedule an inspection with Alpha Building Inspections, Merrimack, NH, and surrounding areas. They can recommend a professional landscaper while doing a home inspection to determine your house's foundation needs.