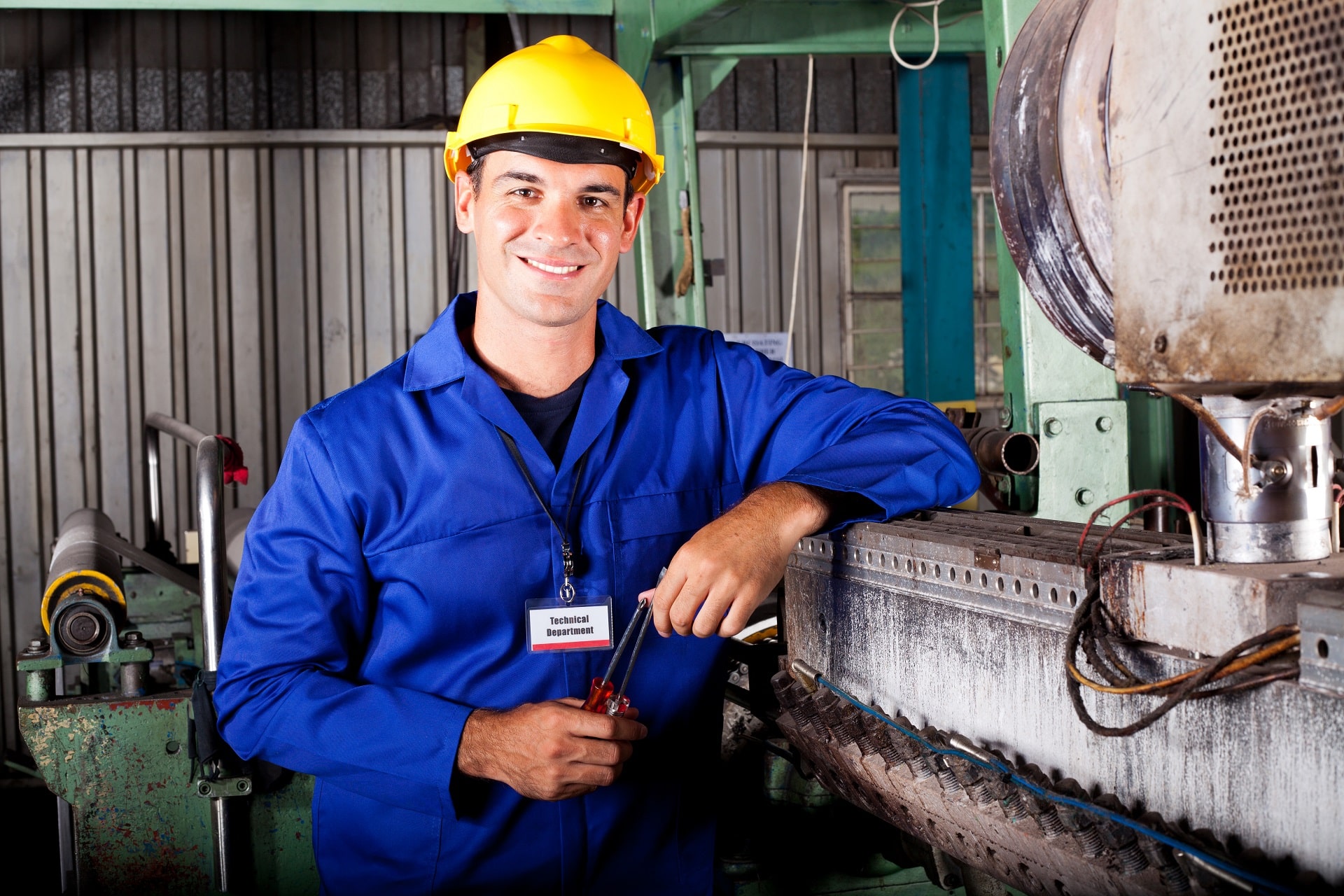 If you are in the market for a commercial building, then chances are you want to make sure that you minimize your costs, and maximize your potential for profit. One of the best and most cost-effective ways of doing that is by making sure that you get any building you are considering inspected by a qualified professional commercial building inspector.
Relatively speaking, a commercial building inspection is inexpensive, and it could save you thousand, maybe hundreds of thousands or millions, in unexpected costs soon after you sign on the dotted line. What is so valuable about a commercial building inspector is his or her knowledge of what parts of the building need careful scrutiny, and what kind of lifespan you can expect from major pieces of equipment and major systems in the building.
In this blog, we are going to focus on the mechanical plant of a commercial building. This part of any building is how air and water circulate throughout the property. It is, not surprisingly, one of the most important parts of a commercial structure, because without it operating properly, employees could not work in the building at all.
Once you have reviewed this blog, you may likely have more questions about Boston commercial building inspections related to your own situation, so we invite you to contact us at Alpha Building Inspections. We have the experience to put you at ease about the commercial property inspection process in Boston, and answer all of your questions. Call us at 603-816-1014 or request a quote anytime by contacting us online.
The Commercial Building's Circulation Point – the Mechanical Plant
As a threshold matter, we need to discuss the question of "What is a mechanical plant?" That would not be an inappropriate question because, as business owners, we do not normally have to learn about building construction.
A mechanical plant is the infrastructure used to support and maintain a commercial building. That includes the heating, cooling, power, and electrical hubs on which the entire building runs.
A commercial building's mechanical plant needs to have proper reinforcement, must be secure, and needs to have built-in redundancies to ensure that operations of the building are always up and running.
Now that you have a better idea of what a mechanical plant is, let us talk about some of the things that an experienced commercial building inspector would check during an inspection.
1. Cleanliness, safety, and lighting. The first order of business in an inspection is to assess how clean the mechanic plant space is. It is a red flag if a building has a messy, poorly lit, or unsafe mechanical area. That is a sure sign that neglect in those basics could mean neglect elsewhere as well.
2. Belt guards in place. There are areas close to belts and other moving equipment that are dangerous, as you would expect. Given that safety is a number one priority, an inspector will check to ensure that all belt guards are intact to protect workers.
3. Tags and markings for valves and pipes, direction of flow. When buying a commercial building it is likely that new staff will be in the building at least some new staff in the mechanical area. Ensuring that valves and pipes are clearly and adequately marked is important for safety and for newcomers to understand the building's systems.
4. Test tags on fire extinguishers and valves. All valves and fire extinguishers have tags that explain how to test the equipment. Those tags should be intact on the equipment to make sure that it can be tested regularly.
5. Brown spots and leaks. Any leaks or brown spots on the concrete can be proverbial "canaries in the coal mine," telling you that there are equipment issues that could get worse. Inspectors worth their salt always keep an eye on evidence of leaks.
6. Proper temperatures. Seasoned commercial building inspectors will always check to see if the return air is at approximately 78 degrees, that the chilled air is at approximately 42 degrees, and that the heated air is at approximately 125 degrees.
In sum, the best way to protect your investment is to first make sure the building you choose is a building worth investing in. And you do that by getting a Boston commercial building inspection.
Call the Boston Commercial Building Inspection Specialists – Alpha Building Inspections
At Alpha Building Inspections, we understand how important it is that you get the most out of the purchase of your home or commercial property. We also know that you need to know everything about your property before buying. That is where our expertise comes into play. We can make sure that buildings are up to code.
Once an Alpha inspection is concluded, you will receive an accurate, easy-to-read, professional inspection report that outlines our findings and recommendations. With our reports, we include digital photographs to document property deficiencies, when necessary.
We are locally owned and operated. As a locally-owned and operated company, we have a direct stake in making the community grow and prosper. Also, we are supported by a well-respected international company. Indeed, Alpha Building Inspections, founded in 1987, is one of the oldest companies in the industry.
Our reputation is built on standards of honesty, integrity and professionalism. Our inspectors are required to attend two weeks of training prior to beginning their business. Continuing education is offered during an annual meeting each November and monthly technical bulletins are offered to keep inspectors up-to-date on the most recent inspection news. Training covers all necessary technical topics, including:
1. Plumbing
2. Electrical systems
3. HVAC systems
4. Roofing
5. Insulation
6. Foundations
7. Siding and other exterior components
8. Ventilation
9. Decks
We hold ourselves to the highest standards. Our inspections meet industry-accepted standards of practice. These standards are taught during the Alpha Building Inspections initial training course and are updated as needed. Please feel free to ask for more details about our standards of practice.
We are fully insured. We carry Errors and Omissions (E&O) and general liability insurance. Finally, we are experienced. Initial training and continued education provided by the corporate office give us opportunities to learn and grow. Our backgrounds and drive to provide the most thorough commercial property inspection in Boston in the industry mean that we're constantly gaining new knowledge for use on the next inspection.
To learn more about home and commercial inspectors in Boston and the surrounding area, please contact us at 603-816-1014 or request a quote anytime by contacting us online. Contact us today.