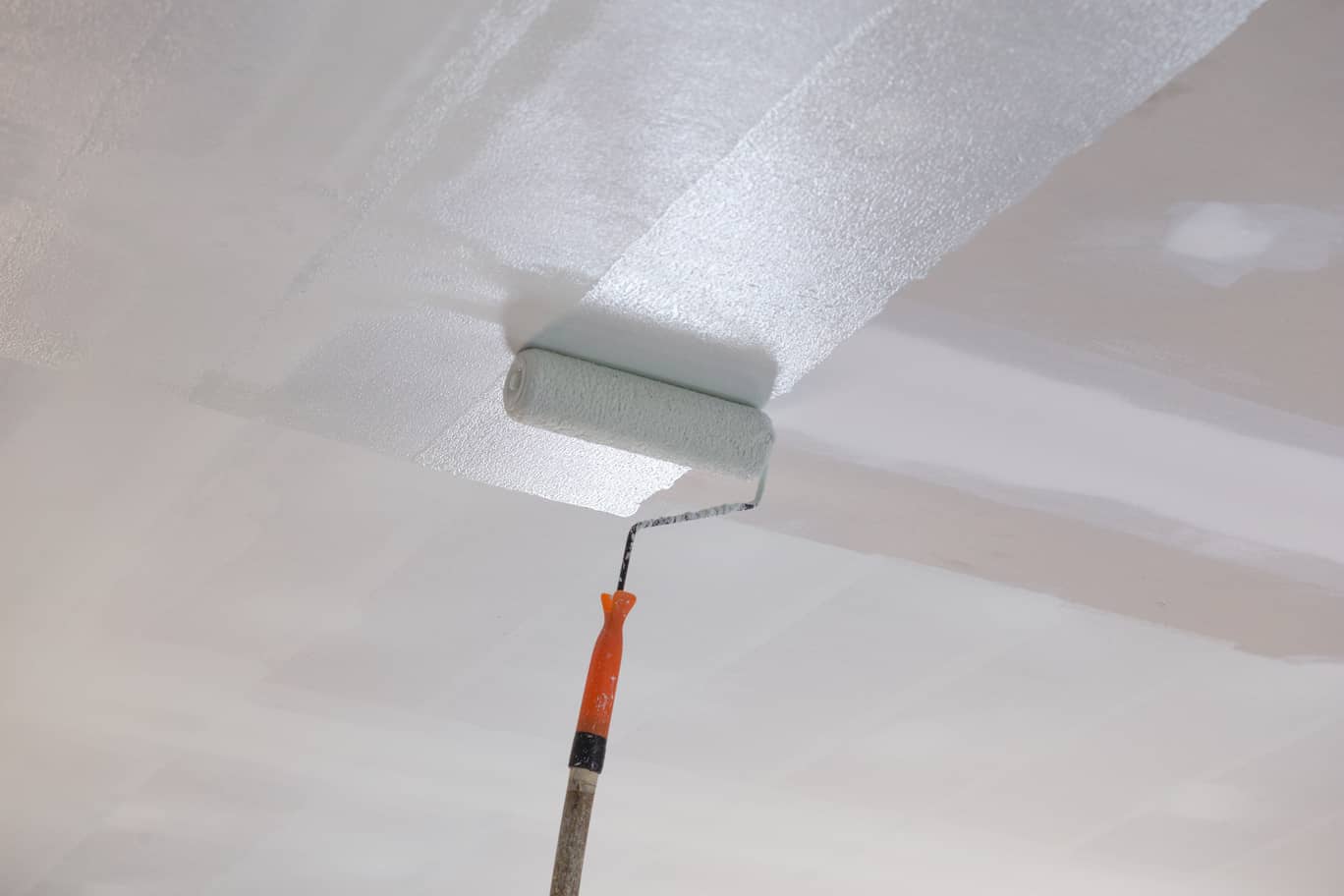 When it comes to owning a home there are a lot of maintenance responsibilities. One of those happens to be painting. When paint starts to fade, get dirty, or even start to flake off, you will want to re-paint the ceiling or walls. Keep in mind that paint in a bathroom is exposed to more humidity and moisture, so it is likely the first place in your home that will need a touch-up. Ever wonder how to paint a bathroom ceiling? Having the right materials and following the paint manufacturer's instructions are key.
Let's take a look below at what is involved.
What Tools And Materials Do I Need?
Just like with every project, some tools and materials are needed. To successfully paint your bathroom ceiling you will want to have the following items. Be sure to research the best types of paint for your bathroom walls and bathroom ceiling.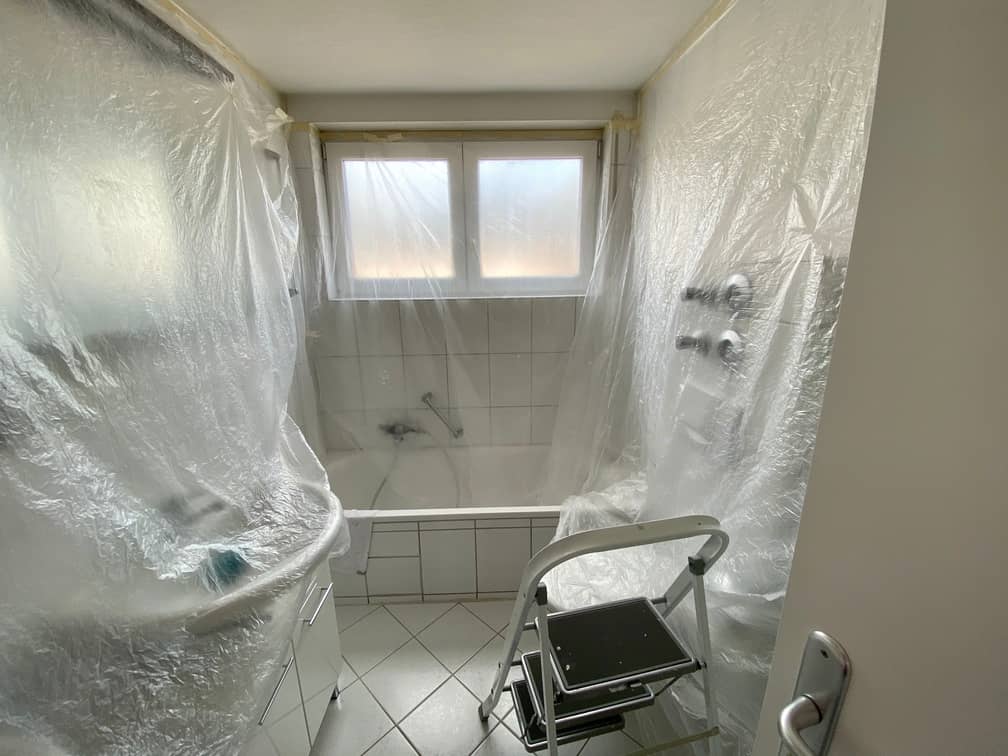 What Are The Steps?
Completing any project in your home can be rather difficult. Things get more confusing when you don't follow the recommended instructions. To complete a project like painting your bathroom ceiling, look to follow these steps. Make sure that you have chosen the correct kinds of paint that are water resistant.
Drop Cloth – Lay your drop cloth in the area below the ceiling. Be sure to cover all counters, sinks, and flooring.
Painters tape – Use the painter's tape to protect the walls that are associated with the ceiling.
Use your paint tray – Pour the mildew-resistant primer into your paint tray so that you can use it first. Typically latex paint, eggshell paints, or gloss paints work well in a bathroom.
Primer – Use a moisture-resistant primer for your bathroom ceiling. Apply the primer starting with your angled brush and work around from corner to corner, where the ceiling meets the walls. Then use the rolling brush to finish the main area of the ceiling. Allow the primer to dry for 24 hours.
Paint – Apply the paint in the same manner in which you applied the primer. Start at the edges of the ceiling and brush two to three inches in. Then use the roller brush to finish the larger area of the ceiling. Be careful on the stepladder and take your time as you look above to paint.
Other Recommended Maintenance
Now that you know how to paint your bathroom ceiling, you can move on to other projects in your bathroom. For example, what might cause your toilet to overflow? No homeowner wants to come home to a toilet overflowing. Be sure to read up on how you can avoid this disaster.
Next, it might be time to clean that dirty showerhead. Let's say that your favorite way to clean the showerhead is with vinegar and baking soda. Well, this time, you happen to have run out of vinegar. Now what? Read up on all of the additional ways that you can clean a showerhead without vinegar.
Lastly, the sinks need attention. Cleaning the bathroom sinks can be done in a variety of ways and with a variety of chemicals. Let's just say that all you have available to you is salt. What can salt do for your sinks? This would be a great time to read up on why you should use salt on your sinks.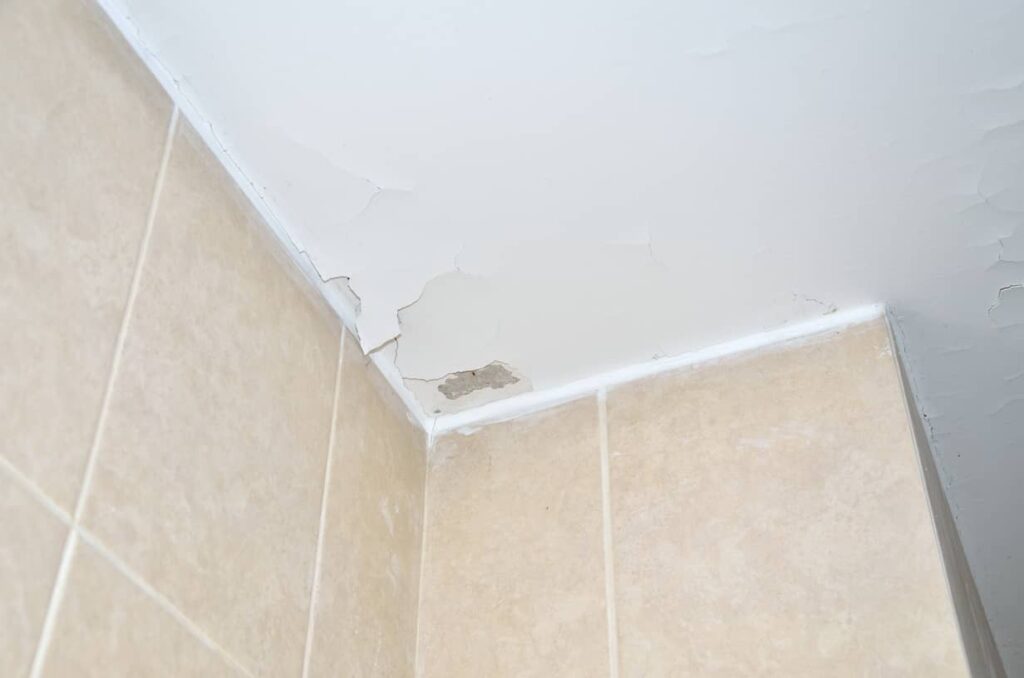 When Do I Call A Professional?
Painting your bathroom ceiling could be fairly difficult. Most homeowners do not have the desire to climb a ladder. Hiring a professional licensed painter is a great idea. This ensures that you save time and that the job will be done correctly. Also, reach out to your local home inspection team. Consequently, they can inspect your entire bathroom to ensure that it is safe to paint the ceiling. Additionally, they can refer a reputable licensed painter.
Conclusion
Painting your home can be a fairly easy project. However, many homeowners do not have the time or patience to complete such a meticulous project. Calling on a professional painter is a great idea. Also, reach out to your local home inspection team. They can inspect your bathroom ceiling and walls to ensure no mold is growing. You wouldn't want to accidentally paint over mold. Reach out to Alpha Building Inspections to get a full home inspection in Merrimack, NH, and surrounding areas.