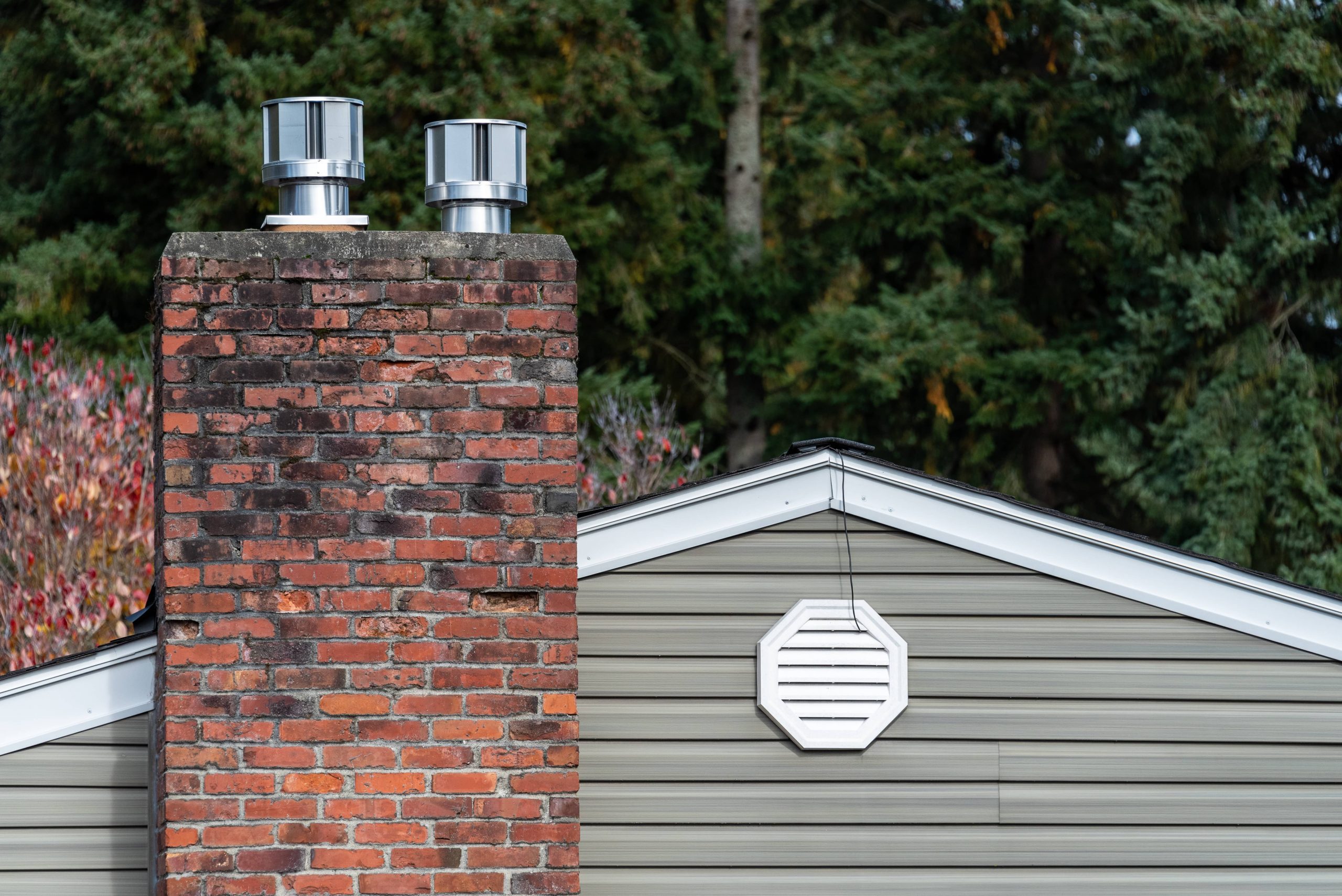 Listen up, as a homeowner you have many jobs. Believe it or not, ensuring that the brick for your fireplace is clean, is one of those jobs. It's not an easy task and oftentimes you can rely on a professional to come in and remove the soot and debris from your brick fireplace. How to clean fireplace brick? Brushing the soot and spraying the remnants with various chemical choices is your best bet.
Let's take a look below at all of our options for cleaning fireplace brick.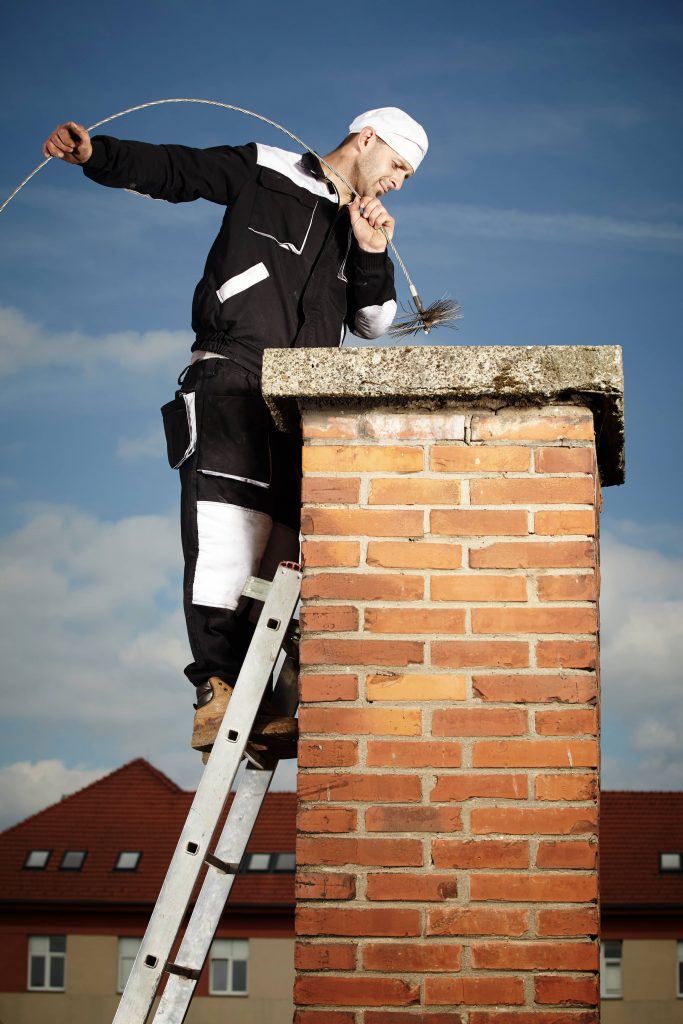 What Is Needed
Believe it or not, there are various ways that you can clean the brick on your fireplace. It is always highly recommended to call a professional to assist with your cleaning needs, but in case it is not possible for you, here are some options that you can use. Gather up the following supplies to create the solutions that fit your needs.
Scrub Brush-this is needed to scrub the soot off the sides of the brick interior and exterior.
Spray Bottle-this houses the solution that you will create to spray on the brick prior to scrubbing.
Rags-these are used to wipe down the brick after scrubbing them to see what can come off and what needs more scrubbing.
Baking Soda-mixture of baking soda, salt, and water. Then, scrub the mixture onto the brick and watch it work.
Salt-this is also a replacement for baking soda. Salt, water, and dish soap will work together as a solution to clean the brick.
Vinegar-equal parts of water and vinegar in a spray bottle to loosen the dirt and soot. Avoid using if the brick is 20 years old.
Dish Soap-dish detergent is needed in all mixtures to enhance the scrubbing opportunity.
Ammonia-dawn soap, ammonia in equal parts and 4 cups of water to create the mixture. Apply to the brick and scrub.
Borax-uses borax and dawn dish soap to mix together and create a cleaning solution. This consists of 2 tablespoons of borax, 4 cups hot water, and a splash of dish soap.
Other cleaners-scrubbing bubbles and other household products might prove to be useful when mixed properly to ensure eco-friendly cleaning.
How Much Does It Cost
If you happen to have a chimney, there is an incurred expense. The average cost for chimney cleaning is $129 to $377. The typical maintenance for a chimney cleaning is $85 to $100 for each cleaning. Additionally, if you happen to have a fireplace and chimney set up, you want to be aware of these additional costs for maintenance.
Other Recommended Maintenance
While you are looking into ways to clean the brick in your fireplace, you might want to consider various ways to maintain your fireplace as well. Taking a look at these options allows you to be on point when it comes to home maintenance and specifically your fireplace. Just because you use it a couple of times a season does not mean that it doesn't need maintenance.
When it comes to choosing wood for the home, pine burns well but having a mixture in the fireplace is best. Various woods have benefits for the homeowner. When thinking about the various firewood, make sure you keep the wood at least three feet away from the home (five feet is best) so pests don't get into the home.
Sometimes we don't like the height of the fireplace and want it to be taller. Unfortunately, people think that removing the fireplace lintel is a good idea, when it actually makes it structurally less sound. Don't let anyone remove the lintel as this can cause the fireplace to fall or smoke go into the home.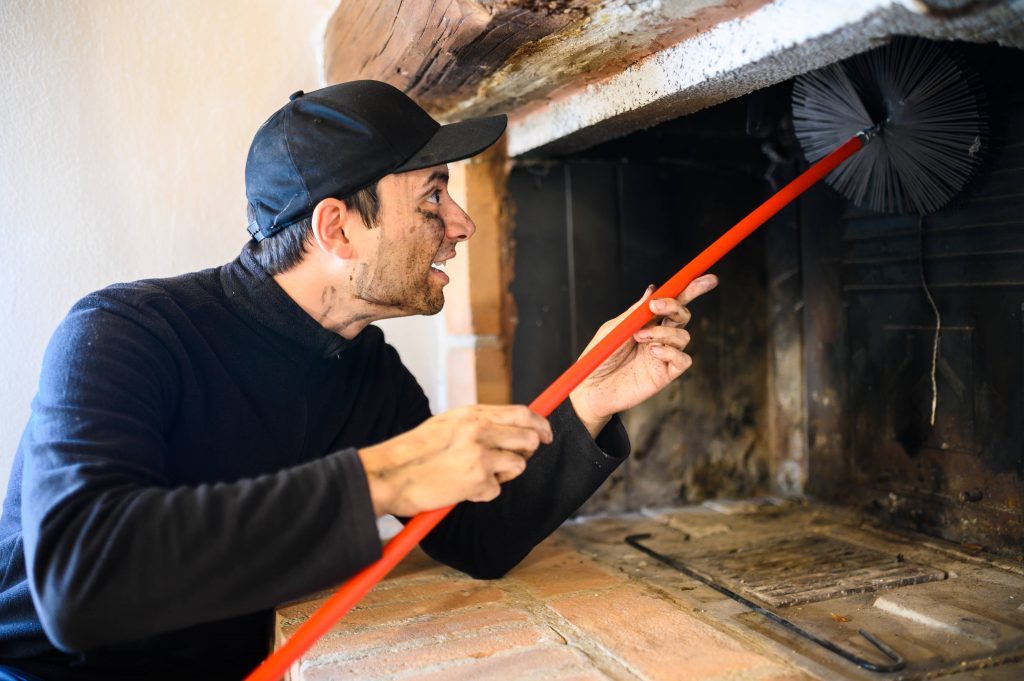 When Do I Call A Professional
Calling a professional is vital to maintaining the fireplace in your home. You always want a professional to do a chimney sweep as they are trained to complete the work promptly and properly. Ask a professional instead of guessing how to clean the fireplace. Lastly, they can ensure that you don't have a mess or worse, cause a fire.
Conclusion
Fireplace maintenance is vital in your home. You use the fireplace often in the colder months and cannot forget to clean the fireplace regularly. It is no different than cleaning your stove regularly. This keeps them working properly throughout the year. Alpha building inspectors can check the fireplace in the home to ensure it is maintained and not damaged when conducting a home inspection in Merrimack, New Hampshire, and surrounding areas.