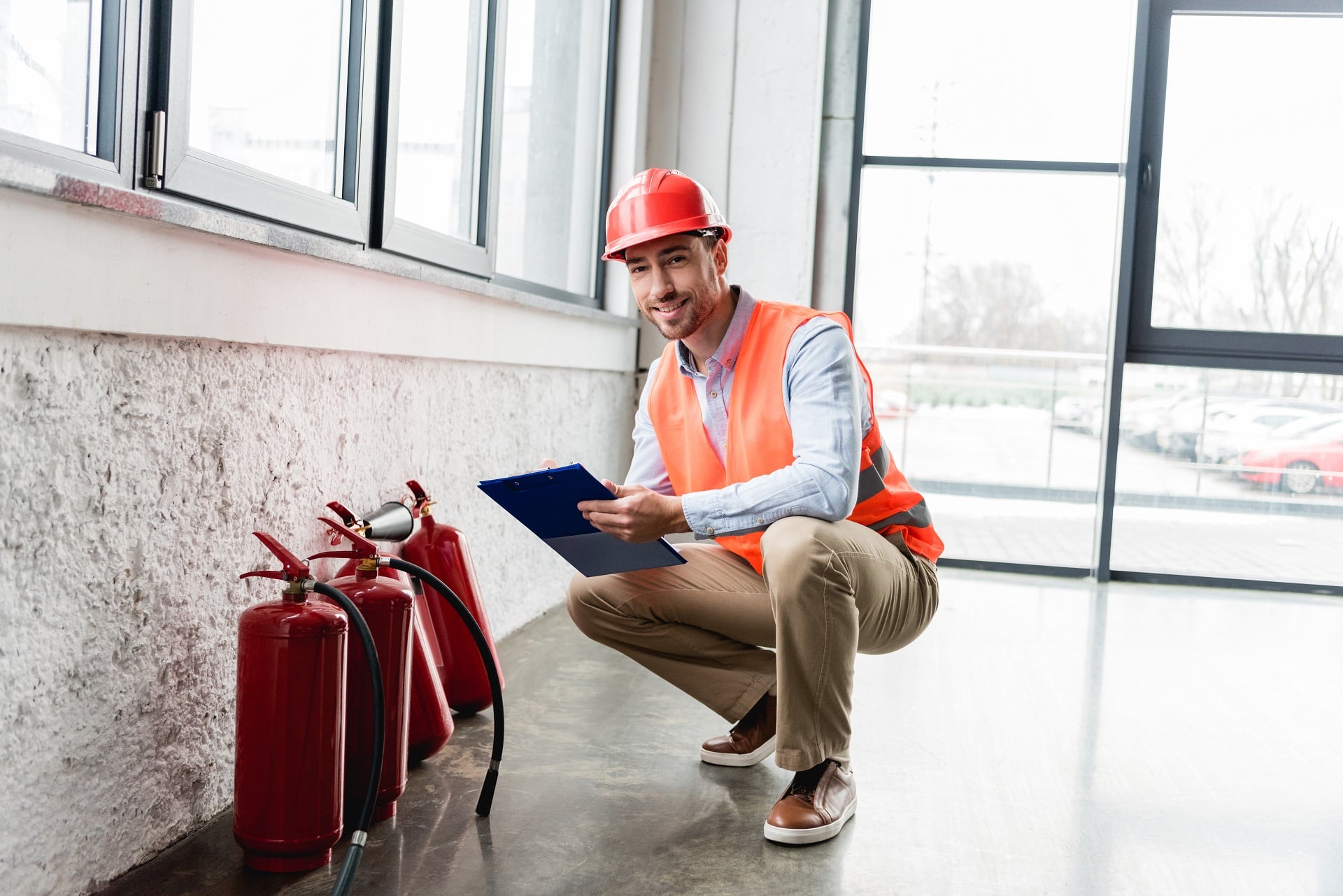 The term "core" typically connotes the thing in the center, the fundamental part or "heart" of something. When we talk about "core principles," we are talking about the ideas and issues that are at the heart of the project or policy. When we talk about "working our core," we mean going to the gym and making sure that we work our chest, abs, and back muscles – all the muscles in the center of our body.  
Well, the same goes true for a commercial building. A commercial building has various parts, one primary part being the building's core. As Boston commercial real estate inspectors, we at Alpha Building Inspections know about what makes up a buildings core. More importantly, we know what to look for to make sure a building's core is functional, ready, and "up to snuff" for occupants.  
Accordingly, in this article, we are going to talk about all of the things that Boston commercial real estate inspectors look for when inspecting a commercial building's core. If you are currently looking at commercial real estate properties, or have already made an offer on a piece of commercial property, you would be well served by getting a Boston commercial real estate inspector to let you know the condition of the property. One of the best cost savings measures you can take is to have a commercial inspector look at a property before you close on it.    
If, after reading this article, you have more questions about commercial building inspections for your own circumstances, then we invite you to contact us at Alpha Building Inspections. We have the experience to put you at ease about the commercial property inspection process in Boston, and answer all of your questions. Call us at 603-816-1014 or request a quote anytime by contacting us online.       
Inspection Points on a Building's Core
The guts or core of the building certainly requires careful inspection because that is where most of the building's occupants will spend their time. This list below is by no means exhaustive. Buildings are so often very different when it comes to design, particularly when inspecting buildings from all different time periods. But this list will give you some insight into what a Boston commercial real estate inspection should cover.
1. Stairs, handrails, and railings. A building needs to be safe. Many of the most important safety features are found in a building's core. So, any good commercial building inspector will review all of the stairs, railings, and handrails to ensure that they are sturdy, safe, and in good condition. We know that one bad stair or bad railing could result in injuries and liability for the property owner.
2. Batteries for emergency lighting. The time of an emergency is not the time to realize that the emergency lighting does not work. Accordingly, a good inspector will make sure – when there is no emergency – that the emergency lighting batteries are charged and ready to work when they are needed most. The same is true for smoke detectors and the sprinkler system. 
3. Water fountains and water cooler connections. While in many cases, we have as a society replaced water fountains with water coolers, many, many buildings still have water fountains installed. Thus, an inspection needs to cover whether they are operational or have been appropriately rendered non-operational. Also, connections for water coolers need to be checked.
4. Fire extinguishers and their inspection tags. You may not realize it, but fire extinguishers need a little maintenance. If a fire extinguisher is left beyond the date of its usefulness, then it may not operate when you need it most. A good inspector must, therefore, be sure to inspect fire extinguisher tags.  
5. Carpet condition. Commercial inspectors care whether the carpet is intact and does not pose any hazard to occupants of the building. Thus, inspectors must keep the quality of the carpeting in mind when doing an inspection, particularly for older buildings. Again, any unaddressed hazards where occupants move about could spell liability for property owners. 
6. Ceiling tracks, HVAC grills. A commercial inspector cares about the floors and the ceiling. The inspector will check for the integrity of the tracks for a drop ceiling, and make sure that the HVAC grills are not clogged and can close properly.
7. Adequate trash removal. An inspector will assess whether the trash removal function is adequate for the amount of trash a building may generate.
8. Bathrooms. All fixtures, from plumbing to lighting needs to be reviewed in a Boston commercial real estate inspection. 
9. Graffiti? Many commercial buildings that are not in use for a period of time will fall prey to vandals who will take from, vandalize, and sometimes live in the seemingly abandoned buildings. If an inspection turns up graffiti in the building, then that is important information that a potential purchaser of the property must know.  
Commericial Property Inspection in Boston for You – Alpha Building Inspections  
At Alpha Building Inspections, we understand how important it is that you get the most out of the purchase of your home or commercial property. We also know that you need to know everything about your property before buying. That is where our expertise comes into play. We can make sure that buildings are up to code.  
Once an Alpha inspection is concluded, you will receive an accurate, easy-to-read, professional inspection report that outlines our findings and recommendations. With our reports, we include digital photographs to document property deficiencies, when necessary.  
We are locally owned and operated. As a locally-owned and operated company, we have a direct stake in making the community grow and prosper. Also, we are supported by a well-respected international company. Indeed, Alpha Building Inspections, founded in 1987, is one of the oldest companies in the industry.