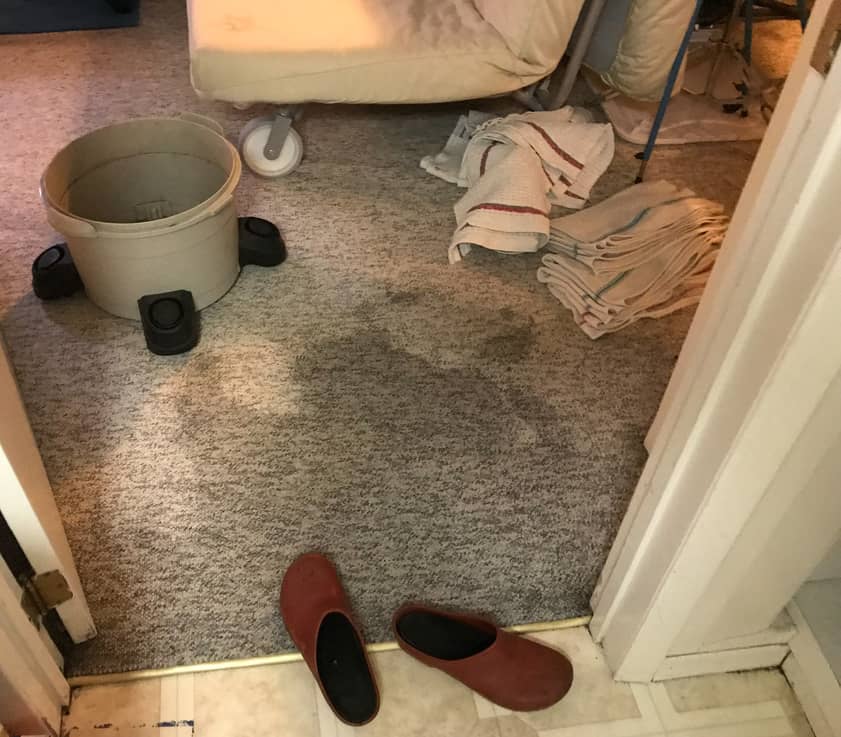 When it comes to the maintenance of your home, you should ensure that you follow all manufacturing guidelines. Before beginning any new projects make sure that you are aware of how long things take. Knowing the time that certain projects take allows you to plan ahead for the project and determine if you should expedite the project. How long does it take for carpet to dry? This can vary based on the type of carpet, moisture in the air, and what made the carpet wet.
Let's take a look below at some more details regarding drying your carpet.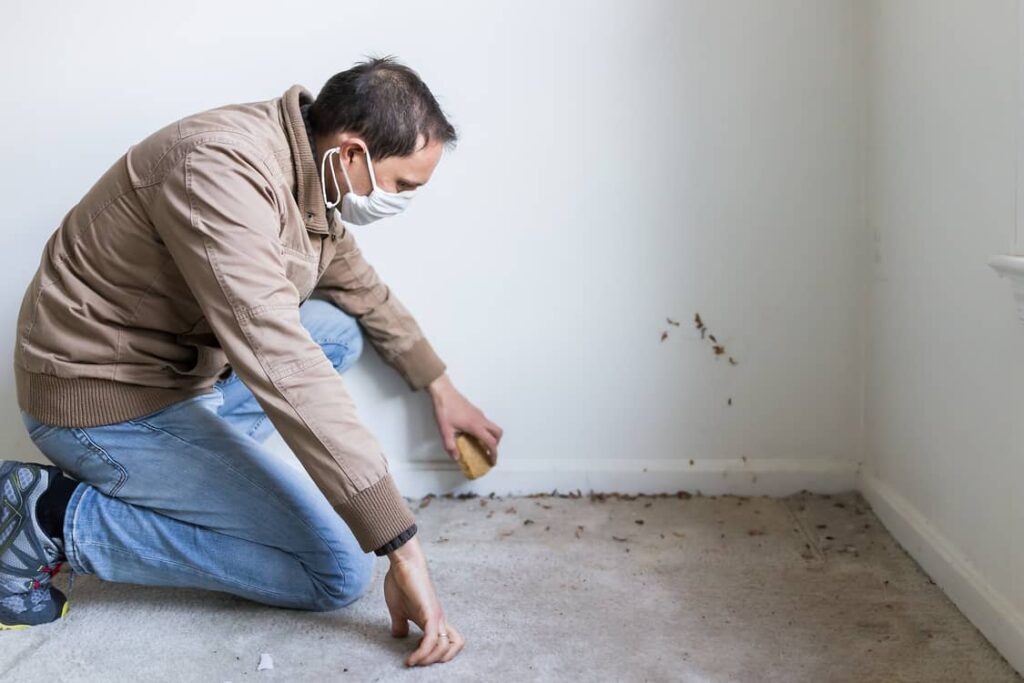 Why Should I Dry The Carpet?
Damp carpets have an unpleasant smell so they should be dried as soon as you can. Also, wet carpets are an area for mold and bacteria to breed. It is important that if you have carpets that are wet from cleaning or from a spill they are given time to dry.
What Affects My Carpet Drying?
The time for a carpet to dry will vary depending on the following factors:
Type of Carpet – Depending on the material and fibers that make up the carpet will determine the amount of time for it to dry. A carpet that is made from polyester or synthetic fiber will take less time to dry than a natural fiber like wool or cotton.
Type of Cleaner – The type of cleaner used also determines how long it will take the carpet to dry. A detergent-based cleaner takes longer than a non-detergent or water-based.
Weather – A day that is hot and sunny will dry a carpet faster while cold and windy may take longer. In addition, high humidity will drag out the drying process.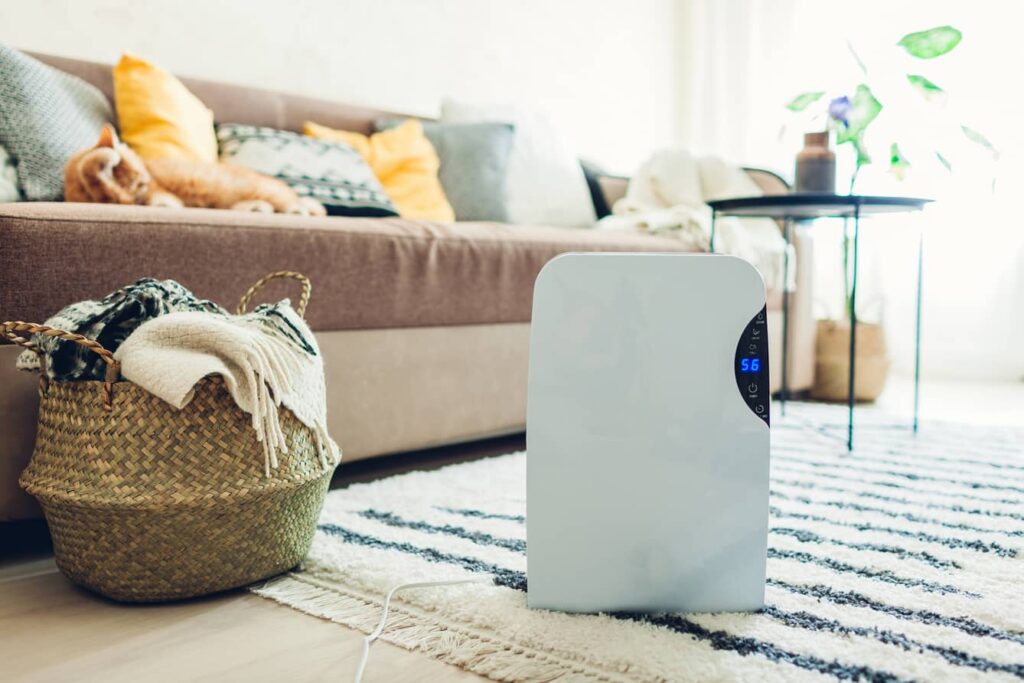 How Do I Dry The Carpet?
Now that the carpet is wet, you need to know how to dry it. Let's take a look.
Fans
Oscillating fans that are high-powered are a great way to dry the carpet. Additionally, if the room where the carpet is located has a ceiling fan, then you will want to turn it on to help dry the carpet faster.
Open Windows
If it is a cold or humid day, it will take longer to dry the carpet with the window open. While on the other hand, if it is a hot and dry day, the carpets can dry a lot faster.
Dehumidifiers
A dehumidifier is a great way to speed up drying a carpet. They take the moisture from the room and put it into a storage tank or send it toward a drain. Make sure if you are using the storage tank that it is emptied every few hours as it does fill up.
Air Conditioning
You know that an air conditioner will cool down a house but did you know that it also speeds up the drying of the carpet? The air conditioner will take moisture out of the room and does a good job in the drying process.
Clean More Often
Keeping the carpet clean is essential as it makes the carpet dry faster. Unfortunately, if it is a dirtier carpet, then it will need more water to clean and 24 hours to dry. If you want this process to be faster, make sure you are vacuuming more often.
How Long Should It Take?
The process of drying can range from 6 to 10 hours for most carpets. However, it can take up to 24 hours depending on the factors mentioned above.
Your carpet will be only slightly damp to the touch after your cleaning. Most carpets typically need 6-10 hours to dry completely. However, it could take up to 24 hours to dry depending on the time of year your carpets are cleaned, the air circulation, humidity, and temperature in your home.
One way to dry your carpets quicker in winter is to raise the heat to 70 degrees Fahrenheit. Also, turn on any fans or dehumidifiers in the home as well as fans in the bathroom. All of these fans will help with air circulation. Additionally, in warmer months, air conditioning will dry the carpets faster and opening windows and doors can also help with air circulation.
Other Recommended Maintenance
Now that you understand how long it takes for a carpet to dry, you can consider reading up on how to best remove stains and other things like mold from your carpet. Chances are if your carpet needs drying, it was either shampooed or some sort of spill occurred. Understanding how to remove mold from carpets can save you time as you can spot-treat the mold spots.
Next, there is a chance that a soapy residue was left on your carpet while you attempted to remove the mold from the carpet. Be sure to follow up on your mold removal with how to clean soap out of your carpet. You don't want to leave stains or discoloring areas on the carpet.
Lastly, if you worry about water intrusion that can damage your carpet or soak it, you should consider protecting your foundation. Protecting your foundation from the water will allow you to keep water from accessing other areas of your home through cracks and crevices.
When Do I Call A Professional?
Depending on what caused the carpet to be wet, it may be something that you can do to dry it or you may need to contact a professional. Keep in mind that if it stays wet for too long, you will be looking at mold or mildew starting to grow and bigger issues you need to take care of.
Conclusion
Your local home inspection team can help refer you to someone if you are having a hard time drying out the carpets. Also, they can check if there is any damage or mildew, or mold growing. Reach out to Alpha Building Inspections if you have a new home or if you need a recommendation for drying your carpet in Merrimack, NH, and surrounding areas.