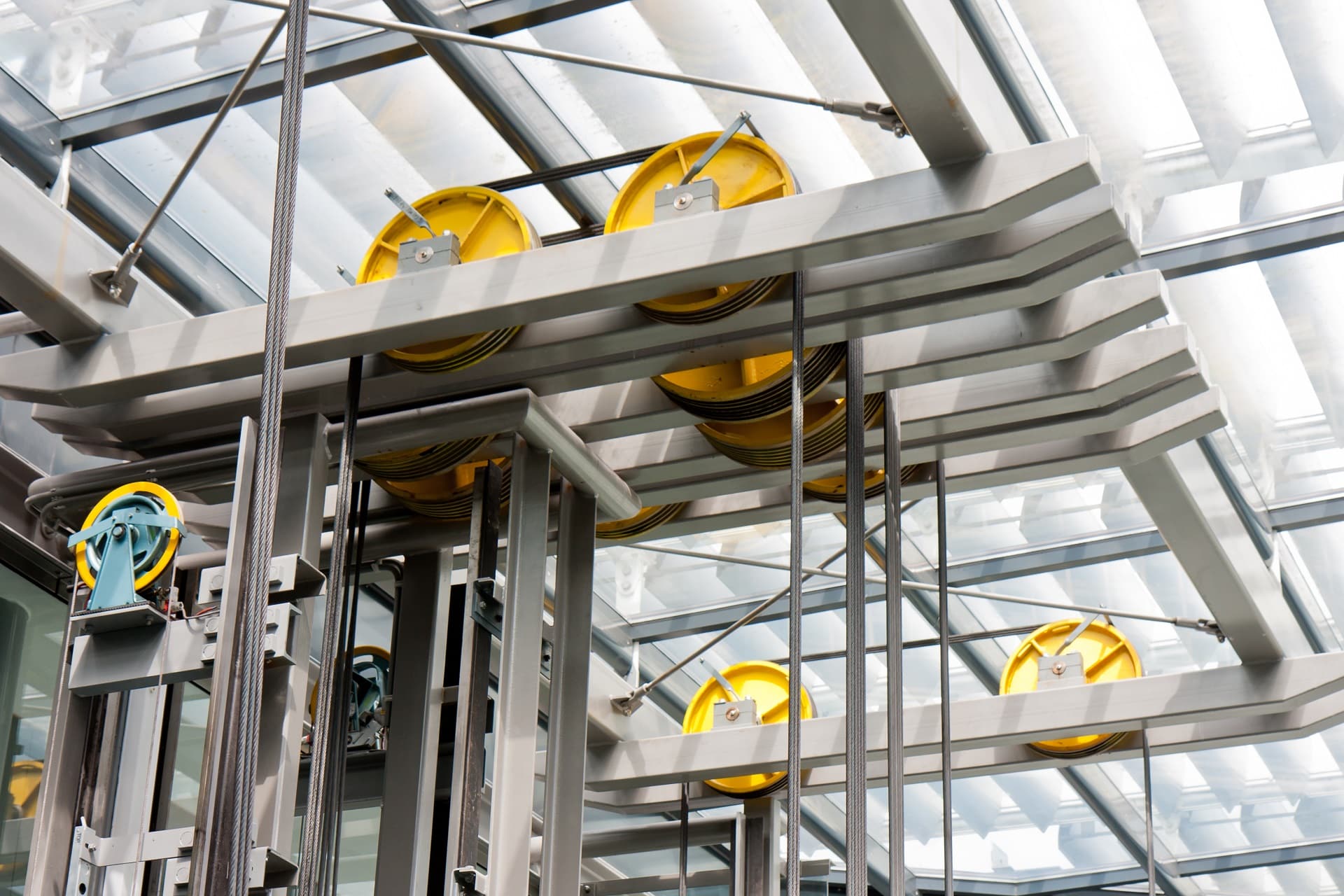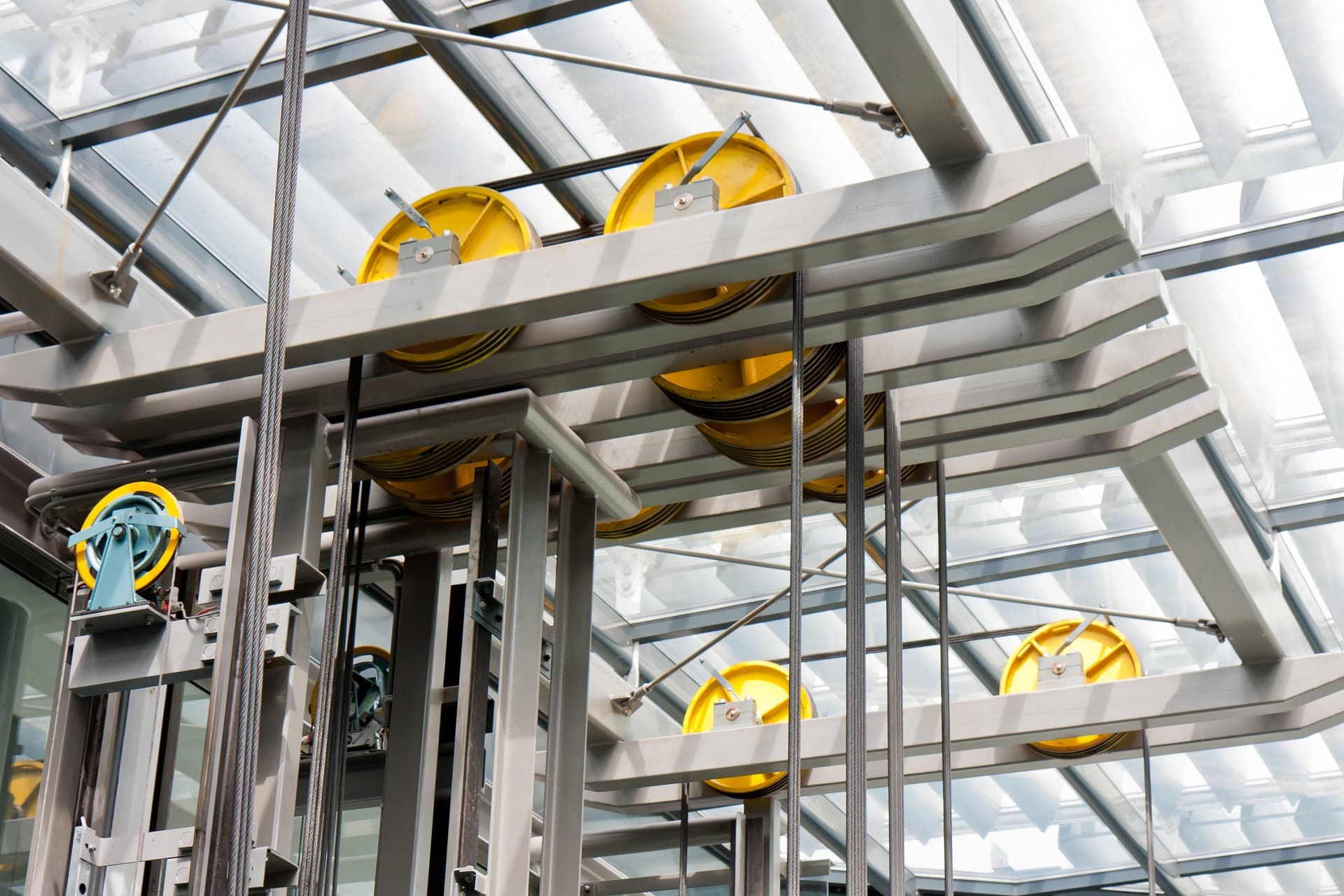 Did you know that in the United States there are about 900,000 elevators in operation today. Each elevator carries about 20,000 people per year, and the average elevator user takes four trips in an elevator on a daily basis. That comes to about 325 million elevator rides every day. Indeed, one report states that, every three days, elevators in the aggregate carry the equivalent of the world's population.
That puts things in perspective. We rely on elevators . . . a lot. And remember, if it were not for elevators, then we would not have the kinds of skyscrapers that we have today. Imagine a world without the New York City skyline. Without question, elevators have been trans-formative for our society. If we had to rely on stairs everywhere, no building would go above five or six stories high.
Accordingly, in this blog, we are going to focus on the elevators of a commercial building. Whenever a commercial building inspector is called upon to do a commercial building inspection for a prospective purchaser, he or she will more certainly take the time to thoroughly inspect the elevators in the building being purchased. Given the numbers discussed above, it is an obvious matter of public safety to make sure that elevators are in total working order.
If, after reading this blog, you have more questions about commercial inspection services in Boston related to your own situation, then we invite you to contact us at Alpha Building Inspections. We have the experience to put you at ease about the commercial inspection services in Boston, and answer all of your questions. Call us at 603-816-1014 or request a quote anytime by contacting us online.
Is the Elevator Clearly Marked?
The first thing that an experienced commercial building inspector will look to when inspecting a building's elevator systems is to ensure that the elevator cabin itself has clearly marked controls for easy operation by its occupants. In our experience at Alpha Building Inspections, you would be surprised at how many elevators are not clearly marked, and are – if you can believe it – not easy to understand.
Accordingly, ease of operation is the first and foremost item on a good commercial building inspector's elevator checklist.
Is it Easy to Locate the Disconnect Controls?
Next, a seasoned commercial building inspector will want to make sure that it easy to find the disconnect controls. That is because, in an emergency, in which the elevator is stopping between floors, or worse, being able to quickly find and deploy a disconnect can avoid harm to an elevator's occupants.
Oil Drip Pans
An inspector will also want to keep an eye out for the oil drip pan that is located under the elevator's bearings. If there is too much oil, or too little, then there could be a problem related to the proper operation of the bearings. The best circumstance is to have an appropriate amount of oil that indicates the parts are adequately lubricated for peak operation.
Elevator Room: Trash or Dirt?
Having trash, dirt, or oil rags in the elevator room can be a red flag for bigger issues. A good commercial building inspector will catch such a situation, and look closer to see if other parts of the elevator system have been inappropriately neglected for a long period of time.
Checking the Elevator Penthouse Roof.
An elevator penthouse is a floor level that holds mechanical equipment. It is sometimes called a "mechanical penthouse," though a mechanical penthouse might hold more than elevator equipment.
The elevator penthouse is normally found above the regular floors, and is often set back from the building's perimeter. The purpose of the elevator penthouse is to hold the sheaves and engines for traction elevators.
A commercial building inspector would need to inspect the elevator penthouse to ensure that it is in good condition, that it is properly heated and cooled, and that it has a telephone.
Check Elevator Operation
Not only will a commercial building inspector make sure that the elevator certificate is displayed and shows that it has been inspected by government authorities recently, but a good commercial building inspector will also make sure that the elevator levels out properly at each floor and that the doors are operating uniformly.
Call the Top Commercial Inspection Services in Boston – Alpha Building Inspections
At Alpha Building Inspections, we understand how important it is that you get the most out of the purchase of your home or commercial property. We also know that you need to know everything about your property before buying. That is where our expertise comes into play. We can make sure that buildings are up to code.
Once an Alpha inspection is concluded, you will receive an accurate, easy-to-read, professional inspection report that outlines our findings and recommendations. With our reports, we include digital photographs to document property deficiencies, when necessary.
We are locally owned and operated. As a locally-owned and operated company, we have a direct stake in making the community grow and prosper. Also, we are supported by a well-respected international company. Indeed, Alpha Building Inspections, founded in 1987, is one of the oldest companies in the industry.
Our reputation is built on standards of honesty, integrity and professionalism. Our inspectors are required to attend two weeks of training prior to beginning their business. Continuing education is offered during an annual meeting each November and monthly technical bulletins are offered to keep inspectors up-to-date on the most recent inspection news. Training covers all necessary technical topics, including:
Plumbing

Electrical systems

HVAC systems

Roofing

Insulation

Foundations

Siding and other exterior components

Ventilation

Decks
We hold ourselves to the highest standards. Our inspections meet industry-accepted standards of practice. These standards are taught during the Alpha Building Inspections initial training course and are updated as needed. Please feel free to ask for more details about our standards of practice.
We are fully insured. We carry Errors and Omissions (E&O) and general liability insurance. Finally, we are experienced. Initial training and continued education provided by the corporate office give us opportunities to learn and grow. Our backgrounds and drive to provide the most thorough commercial property inspection in Boston in the industry mean that we're constantly gaining new knowledge for use on the next inspection.
To learn more about commercial and home inspectors in Boston and the surrounding area, please contact us at 603-816-1014 or request a quote anytime by contacting us online. Contact us today.