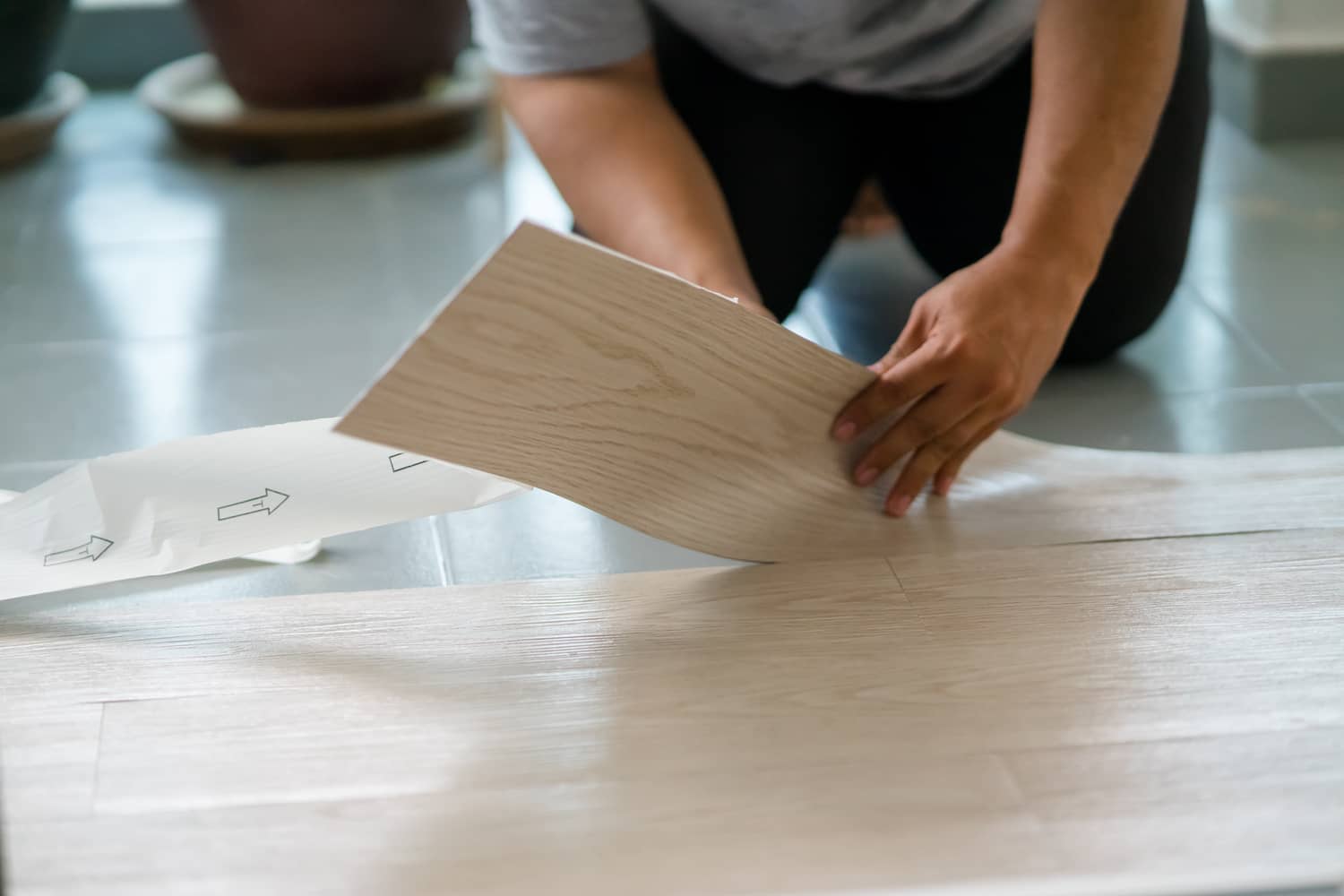 Homeowners are always searching for a new look in their homes. In some cases, that new look relates to flooring choices. Not everyone enjoys the old standard of wall-to-wall carpet. In this day and age, homeowners will turn to vinyl flooring, hardwood planks, various tile, or even tile that appears to look like hardwood planks. Keep in mind that the cheapest flooring replacement appears to be vinyl flooring. There are definitely some things you should know about your vinyl flooring before selecting the right fit for your home. Does vinyl flooring expand? Vinyl flooring expands and contracts based on the foot traffic, temperature, and moisture in the home.
Let's take a look below at all of the details regarding vinyl flooring.
What Is Vinyl Flooring
Believe it or not, vinyl flooring has a few types, however, linoleum and laminate flooring are not meant to describe vinyl flooring. Vinyl flooring is a synthetic material that is durable, cheap, and easy to install. Also, keep in mind that vinyl tiles or planks are becoming very popular. They can be versatile and keep well in high humid and moist environments.
What Causes Vinyl Flooring To Expand And Contract
When it comes to vinyl flooring, there are a few reasons that cause the floor to expand or contract. Let's take a look below at those reasons.
Moisture – if there is too much humidity in the home, the floor will expand and if is too dry, the floor will shrink and become weak. The ideal humidity range is typically between 35% and 55%. If you do not meet these percentage levels of humidity, then you should look to purchase a dehumidifier for the room that has vinyl flooring.
Temperature – changes in the temperature of the home will cause the floor to expand. Heat will cause the vinyl material to expand, while cold air will cause it to shrink. Find the right balance in your home to ensure that the floor lasts as long as it should.
Foot traffic – vinyl tile floors are very soft and can often shift with added weight. The weight from a person that is walking on the floor will compress the floor and force it to expand horizontally. Although, you will not notice a change in the floor just by walking on it, keep in mind that you might begin to notice warping, peaking, or curling from this type of expansion.
Which Vinyl Tiles Give The Most
There are a few vinyl flooring tiles that will expand and contract, let's take a look.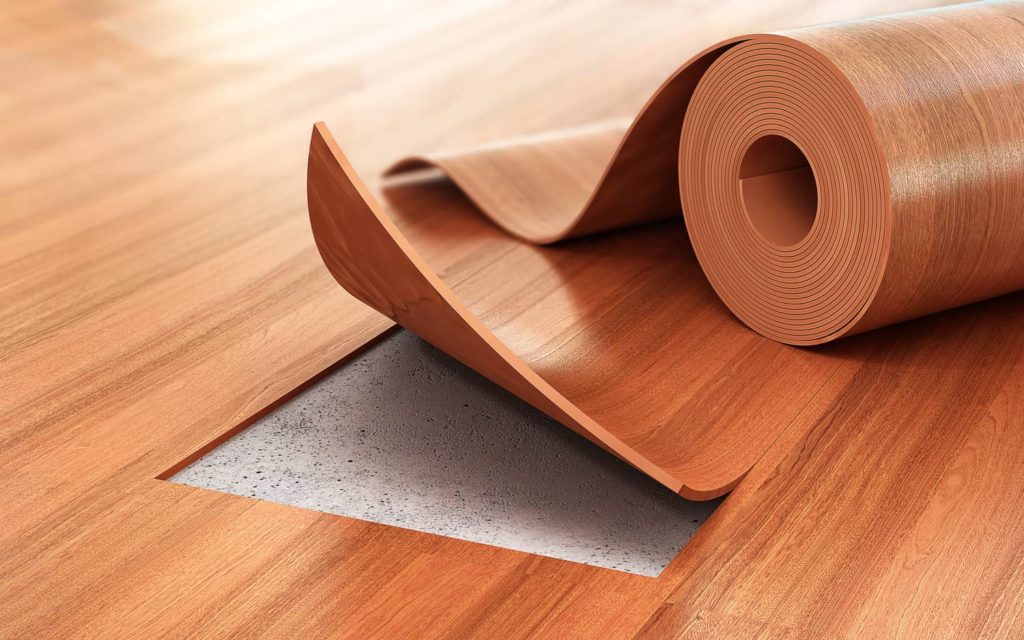 Sheet Vinyl
The most affordable flooring on the market and is very flexible. It is in rolls that are 6 to 12 feet wide and you can cut them to fit the size you need. One sheet covers a bathroom! If you are wanting to put tiles in a larger room, more than one piece will be needed and there will be a seam. This seam is where the pieces will touch and will allow for expansion of the floor while giving it a nice appearance.
Adhesive – needed for a traditional sheet as the material will expand. Leaving an expansion gap around the outside of the vinyl is important.
Loose-Lay Application – fiberglass backing and the floor is more rigid with this material. Using double-sided adhesive is important in order to secure the edges.
Soft vinyl sheeting- contracts and expands more than loose – lay but also can swell and you may need the expansion gap.
Tiles and Planks
Thicker than sheet vinyl and is in the shapes of rectangles, squares, and hexagons. These are customizable for the way you want to make them look in your home.
Stick-On Vinyl Tiles and Planks
These have adhesive backings and are simple to prepare as you just peel off the paper so the adhesive is exposed. Then, take the tile and stick it to the substrate. This type is less likely to buckle and really will shrink and swell the same amount that the subfloor does.
The tiles may move over time if there is an expansion gap around the perimeter of the room. To avoid this, cut the flooring to the edge. If you have a buckling in the floor, replacing a tile can be done.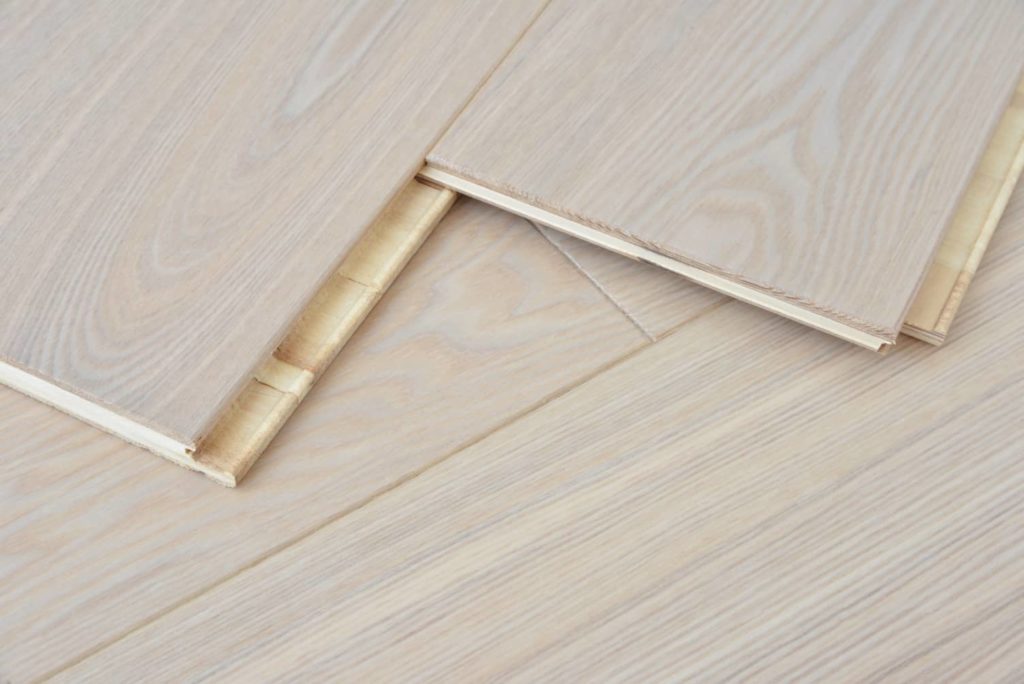 Floating Vinyl Floors
These floating floors are click-and-lock and don't have adhesive. Instead, they are measured and installed. Floating vinyl floors like to expand, but are resistant to humidity and high temperatures. If you are laying this floor near walls and pipes, you need to allow for the floor to move. if it is in a large room, make sure there are expansion seams.
Loose-Lay Vinyl Plank Flooring
This type of flooring doesn't have expansion or contraction as much as another vinyl flooring. When it is humid and hot, the flooring doesn't move. The rubbery backing and subfloor create friction and keep the tiles from moving. These are great to use in high humidity rooms such as bathrooms and basements and no expansion gap is needed.
How Can I Prevent This
Acclimate flooring to the environment by doing the following:
Unpack the box in the room in which you plan to install it. This gives it time to get acclimated to the temperature fluctuations so it doesn't buckle when walls or baseboards constrict the vinyl.
The floor should have a temperature of 59-80 degrees Fahrenheit.
The vinyl should be arranged where you want to put it on the floor. Leave it here for 48 hours so it can adjust.
When installation is complete, the vinyl will contract and expand most close to windows and vents.
Close the blinds during the day so the indoor temperature stays consistent. If you sleep with the temperature at 70 degrees, raising it a few degrees when you leave for the day is fine. However, if you sleep with the temperature at 60 degrees, raising it to 80 is not a good idea.
Wipe up spills as soon as they happen. This will prevent moisture from seeping in.
How Much Does It Cost
The cost of vinyl tile is fairly cheap. On average, you will pay $1 to $2 per sq. foot. If you are purchasing vinyl planks, you are likely to spend a little more with an average of $2 to $3 per sq. foot. If you are looking to have the floor installed by a professional, you can add another $2 to $4 per sq. foot for labor.
Other Recommended Maintenance
When adding new flooring to a house, there are a few other areas to pay attention to.
If you have tile floor in the home and don't want to take it out, you can install vinyl flooring over the tile. Just be aware of the tile joints and the height of the floor. The height might be higher than what you were wanting so take a look at this first with a small piece to make sure it is what you want.
While you are admiring your new floors, don't mistake the oven cleaner for kitchen top cleaner and use it on the countertops! Due to the toxicity of the ingredients, it can damage the countertop so be careful and pay attention to the cleaners under your sink.
Lastly, as you walk along the house on your new floors, you may notice that your garbage disposal has standing water. This means that it is not working and at the moment, can't slice up food particles. If it does, use pliers or a wrench and spin the rotor from underneath.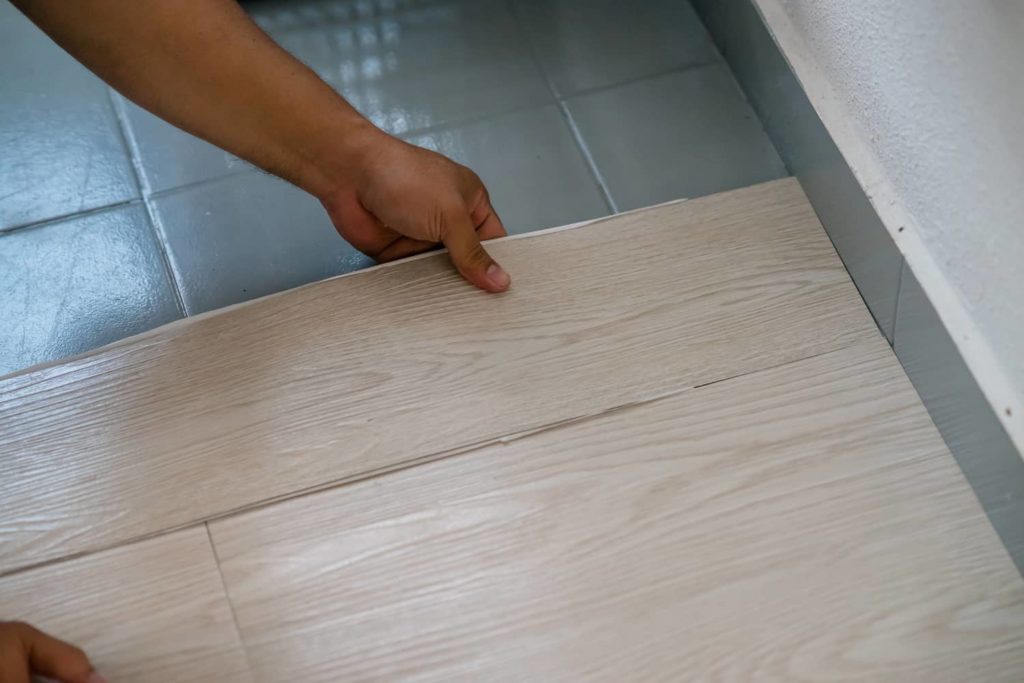 When Do I Call A Professional
Calling on a professional flooring installer is a great idea. There are tools and skills needed to complete a successful and proper installation. In addition, you can ensure that the professional flooring installer can recommend the best type of flooring for your home.
If you aren't sure which flooring company is the best in town, call on your local home inspection team. Not only can your home inspection team take a look at your flooring situation. They can also recommend a highly reputable flooring installation company.
Conclusion
Getting to know which flooring in your home is the best can be an important task. If you don't know if vinyl flooring is right for you, reach out to your local home inspection team. They can inspect all flooring in your home and recommend any changes that work. Knowing if vinyl flooring works for your home is key.
Areas with high humidity or moisture levels are typically not conducive to vinyl flooring. So, getting a home inspection before spending money on vinyl flooring can save you a lot of headaches. Call Alpha Building Inspections and they can help recommend the right style of flooring and a reputable flooring installer in Merrimack, NH, and surrounding areas.