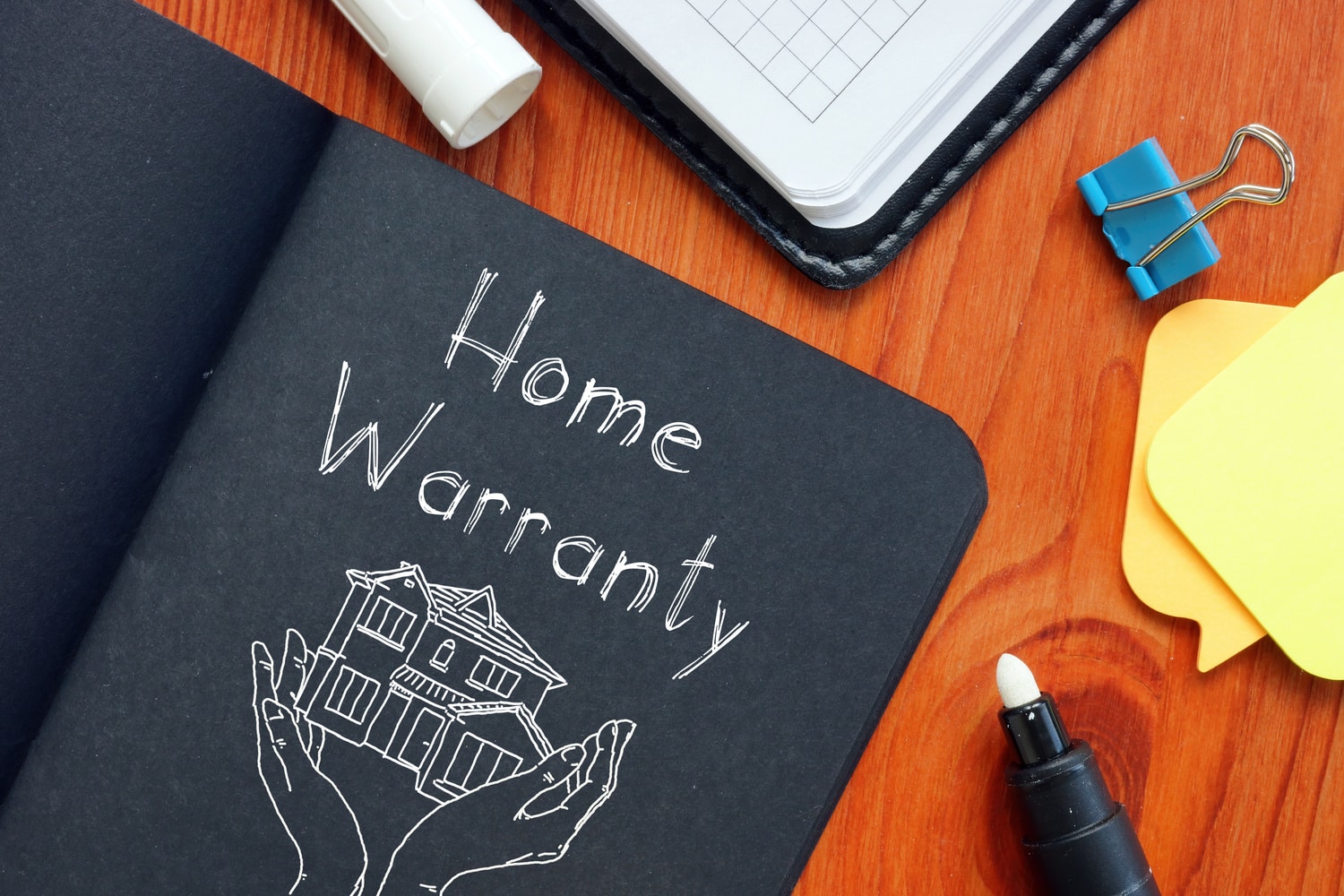 Owning a home requires a lot of maintenance and awareness. As a homeowner, you want to ensure that you aren't just throwing money away on constant repairs to your home and it's inner workings. Having a home warranty can save you a lot of money on those repairs. However, make sure that you have a grasp as to what is covered under that home warranty. Does home warranty cover garage door springs? Not likely. Most home warranties cover larger systems like plumbing and electrical.
Let's take a look below at what a home warranty is and how it works for you.
What Is A Home Warranty
Spending extra on your home is always a struggle. When you purchase your home, the hope is that everything will last forever. However, as a homeowner, we understand that's not possible. Purchasing a home warranty does allow you to save some money on high priced items. Also, depending on the home warranty company, you will get coverage to repair or replace plumbing, electrical system, sump pump, HVAC system, water heater, water softener, and various appliances. Those appliances often include your stove, over, refrigerator, washer and clothes dryer, and dish washer. In some cases, you could add on your pool equipment or septic system.
If a replacement is needed and it is covered under your home warranty you will follow the steps below:
Reach out to the home warranty company provider
Pay the service fee
Schedule the repair technician to come out and make the repair.
Wait for the qualified technician that the company assigns to come out and repair or replace the damaged appliance or system.
The biggest issue that you will have with a home warranty company is proving that you have maintained all systems and appliances properly. Read the fine print on your home warranty plan. Make sure that your home warranty coverage is for your home systems and appliances that have broken down due to normal wear and tear.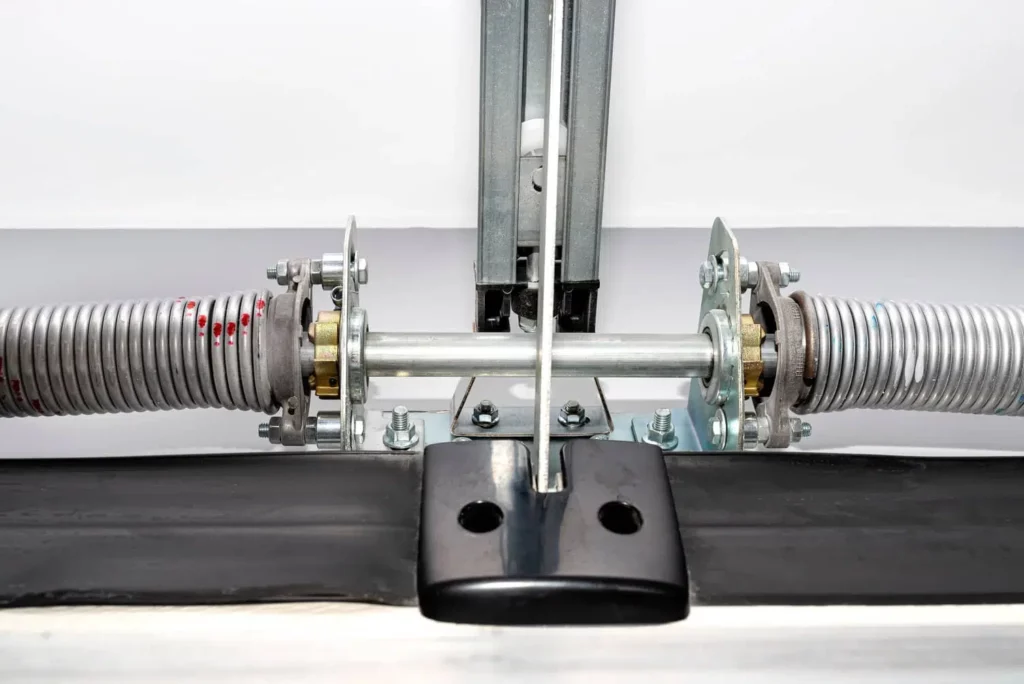 Will It Cover My Garage Door Springs
There are a lot of items in a home that a home warranty will cover. However, a garage door replacement is not one of them. With that being said, replacing your garage door springs would be categorized under a garage door replacement. Therefore, the garage door springs are not covered either. Additionally, if you need your garage door springs replaced, call on a professional garage door service contractor. They will have the experience and tools needed to safely replace your garage door springs.
How Much Are The Garage Door Springs
The national average for replacing garage door springs ranges from $200 to $400. It all depends on whether or not the garage door specialist has to take apart your bracketing system. Also, the type of door and spring that is needed will dictate the cost involved.
Other Recommended Maintenance
Now that you have an understanding of what a home warranty is and what it covers, you might want to do your research on home insurance. There is a difference between the two, and in some cases, home insurance will cover a garage door replacement or even landscaping.
Next, be sure to have your garage door inspected before conducting any repairs. You might find that your garage door has a simple fix. Consequently, if your inspection comes up with a recommended replacement, you might want to have an understanding of how long a garage door lasts. In many cases, homeowners will replace a garage door before it is needed, just to update the aesthetics of their home.
Lastly, when it comes to home warranties electrical systems are covered. In many cases, this also includes any appliance that is plugged in. So, your garage door opener might be covered if there is an electrical surge or a circuit breaker issue. Be sure to read up on the details of your home warranty. Get to know how long your garage door opener lasts. If it malfunctions shortly after purchase, it could be due to an electrical issue and your home warranty could possibly cover the damages.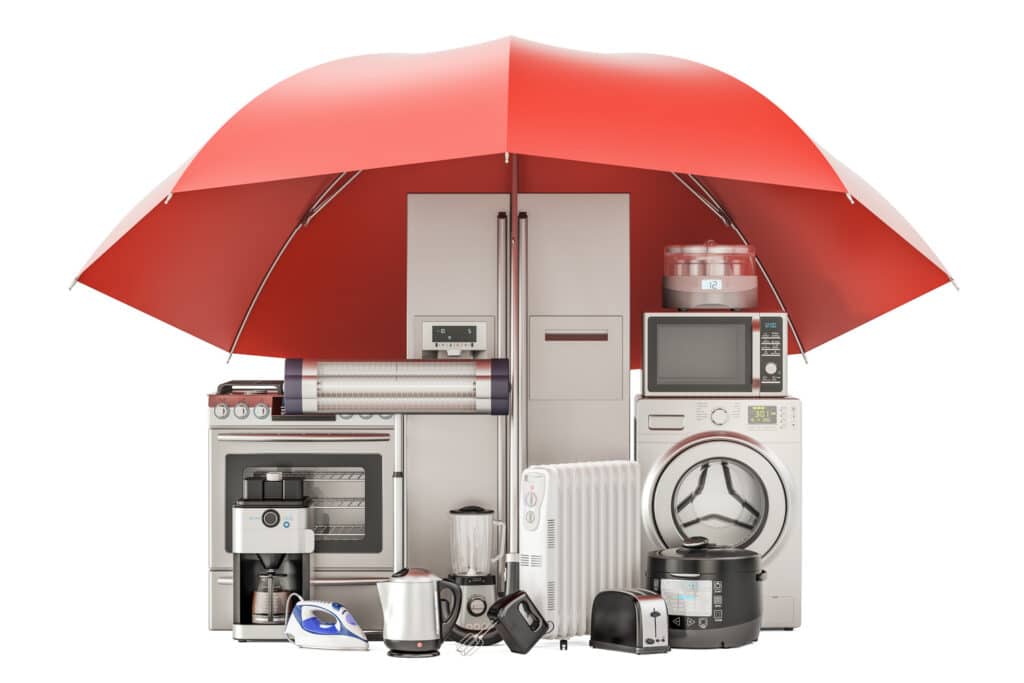 When Do I Call A Professional
When it comes to a home warranty, you will want to reach out to the company that you purchased the warranty from. If you are building a new home, you will get a warranty from the builder for up to one year. However, not everything is covered in the same manner. Be sure to understand your home warranty details before signing up to purchase. If you want to ensure that all is covered in the home, have your local home inspection team come out and inspect the systems in the home. This way you can ensure you have purchased the proper coverage.
Conclusion
Home warranties will vary by company, location, home, and homeowner preferences. It is highly recommended that you conduct your research before agreeing to purchase a home warranty. Also, if you do purchase a home warranty, make sure that you understand what is involved and what it covers. If you would like to get to know the conditions of your systems and appliances in your home, call on your local home inspection team. Reach out to Alpha building inspectors who can check your systems and appliances during a home inspection in Merrimack, New Hampshire, and surrounding areas.