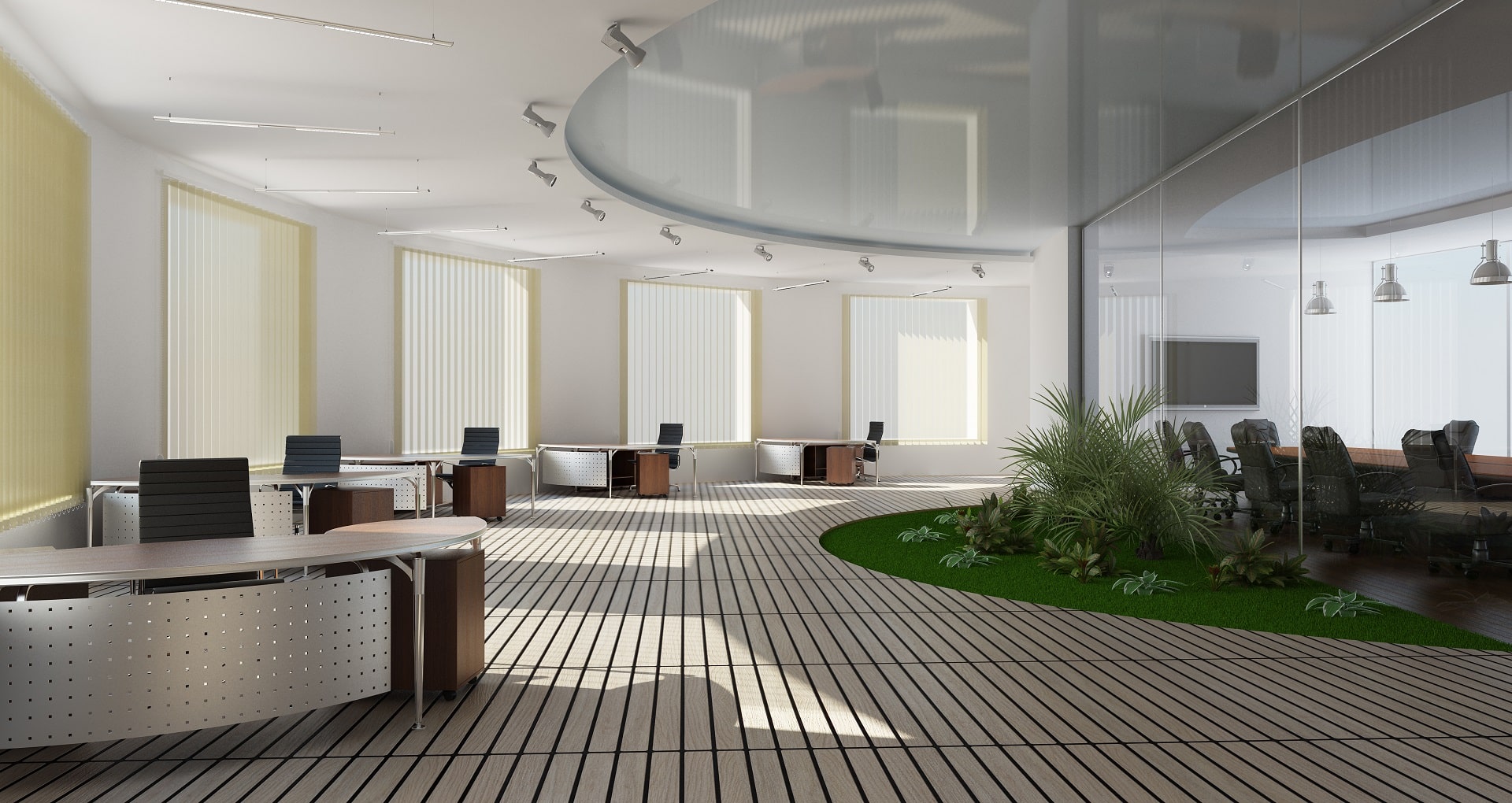 A lot of responsibility is on the shoulders of a commercial building inspector. When a business owner or large corporation is looking to purchase commercial space, that property transaction hinges a great deal on the findings of the professional commercial inspector's expertise.  
That expertise does not only extend to the HVAC and hidden parts of a commercial building. Indeed, a big part of a professional building inspector's role is to make sure that the workspace, office space, or living space is habitable and safe for employees and customers.  
Accordingly, in this blog, we are going to focus on what inspectors need to worry about when it comes to the tenant suites or general "living" space of a commercial building. In one way, the suite space of a commercial building is the most important place to properly inspect because it is the part of the commercial building that most people see on a daily basis, and where most things are out of the control of building management.   
If, after reading this blog, you have more questions about professional commercial inspectors in Boston, then we invite you to contact us at Alpha Building Inspections. We have the experience to put you at ease about inspection services and answer all of your questions. Call us at 603-816-1014 or request a quote anytime by contacting us online.       
1. The Finish Items – Ceilings, Walls, and Floors
One of the first things that professional commercial building inspectors will review is the basic finished items in a work suite. That includes the ceilings, walls, and floors. Inspectors will make sure there are no cracks, stains, or other signs of leaks in the ceilings and walls.  
2. Lighting and Mechanical Vent Covers
Adequate lighting and proper covers for any mechanical vents are vital safety items that should be intact in any commercial environment in which there will be a lot of people – either employees or customers. In fact, liability issues abound when it comes to a commercial space that has traffic from both employees and customers. Thus, professional commercial building inspectors keep in mind the kinds of liability issues that could arise should there be some hazard in the commercial workspace.  
3. All the Fire Hazards.  
Commercial building inspectors, particularly the professional commercial building inspectors in Boston at Alpha Building Inspections, are acutely aware of the many fire hazards in a tenant suite. Thus, inspectors will make sure that there is proper ventilation for large computers or copiers, and that the equipment has adequate wiring. 
Moreover, experienced commercial building inspectors will be sure to check that there are no unsafe extension cords, space heaters, or unsafe appliances.  
Finally, professional commercial building inspectors will make sure that there is an adequate number of fire extinguishers throughout the tenant suite area. They will also ensure that the fire extinguishers are ready and operational.  
4. Appropriate Housekeeping?
For any space that holds a large number of people and, depending on the business or commercial space, a substantial amount of customer traffic, inspectors have to ensure that there are appropriate processes in place to ensure (i) the commercial space remains clean, (ii) there are enough trash receptacles, and (iii) there is appropriate trash removal.  
5. Storage and Kitchens – the Biggest Culprits of Unsafe and Unsanitary Conditions
Does your office have a common area with a kitchen? Is it pristine clean? Probably not. That is the problem with common areas in general. People tend to treat such areas with less care because they think that someone else will clean up any messes. While not a great feature of human nature, it is something that a professional commercial building inspector in Boston will keep an eye on. In kitchen areas, in particular, there are lots of opportunities for unsafe and unsanitary conditions. Maybe some food fell behind the refrigerator, or maybe there are other types of debris left forgotten in storage rooms. All of that needs to be inspected.  
In sum, the tenant suite area of a commercial building has a lot of nooks and crannies to be inspected. You want to make sure that a professional commercial building inspector in Boston, like the pros at Alpha Building Inspections, is on the job.  
Call the Top Professional Commercial Inspectors in Boston– Alpha Building Inspections  
At Alpha Building Inspections, we understand how important it is that you get the most out of the purchase of your home or commercial property. We also know that you need to know everything about your property before buying. That is where our expertise comes into play. We can make sure that buildings are up to code.  
Once an Alpha inspection is concluded, you will receive an accurate, easy-to-read, professional inspection report that outlines our findings and recommendations. With our reports, we include digital photographs to document property deficiencies, when necessary.  
We are locally owned and operated. As a locally-owned and operated company, we have a direct stake in making the community grow and prosper.  Also, we are supported by a well-respected international company. Indeed, Alpha Building Inspections, founded in 1987, is one of the oldest companies in the industry. 
Our reputation is built on standards of honesty, integrity, and professionalism. Our inspectors are required to attend two weeks of training prior to beginning their business. Continuing education is offered during an annual meeting each November and monthly technical bulletins are offered to keep inspectors up-to-date on the most recent inspection news. Training covers all necessary technical topics, including:
Plumbing

Electrical systems

HVAC systems

Roofing

Insulation

Foundations

Siding and other exterior components

Ventilation

Decks
We hold ourselves to the highest standards. Our inspections meet industry-accepted standards of practice. These standards are taught during the Alpha Building Inspections initial training course and are updated as needed. Please feel free to ask for more details about our standards of practice.
We are fully insured. We carry Errors and Omissions (E&O) and general liability insurance. Finally, we are experienced. Initial training and continued education provided by the corporate office give us opportunities to learn and grow. Our backgrounds and drive to provide the most thorough commercial property inspection in Boston in the industry mean that we're constantly gaining new knowledge for use on the next inspection.
To learn more about professional commercial inspectors in Boston and the surrounding area, please contact us at 603-816-1014 or request a quote anytime by contacting us online. Contact us today.